Check out our New Release for those titles that have arrived in store in the past month. This is updated regularly.
$35.00
NZD
Category: New Zealand (NR) | Series: A\Temperance Brennan Novel Ser.
A storm has hit South Carolina, dredging up crimes of the past. On the way to Isle of Palms, a barrier island off the South Carolina coast, forensic anthropologist Temperance Brennan receives a call from the Charleston coroner. During the storm, a medical waste container has washed up on the beach. Ins ide are two decomposed bodies wrapped in plastic sheeting and bound with electrical wire. Chillingly, Tempe recognizes many details as identical to those of an unsolved case she handled in Quebec fifteen years earlier. With a growing sense of foreboding, she flies to Montreal to gather evidence and convince her boss Pierre LaManch to reopen the cold case. She also seeks the advice - and comfort - of her longtime beau Andrew Ryan. Meanwhile, a storm of a different type gathers force in South Carolina. The citizens of Charleston are struck by a bacterium that, at its worst, can eat human flesh. Thousands panic and test themselves for a rare genetic mutation that may have rendered them vulnerable. Shockingly, Tempe eventually discovers that not only are the victims in both grisly murder cases related, but that the murders and the disease outbreak also have a common cause...     ...Show more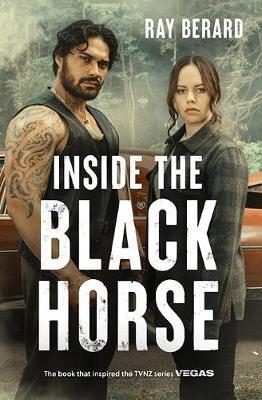 $34.99
NZD
Category: New Zealand (NR)
Pio Morgan is waiting outside a pub on a cold winter's night. There is a debt he must pay and no options left. What he does next drags a group of strangers into a web of confusion that over the course of a few days changes all their lives. There's the young Maori widow just trying to raise her children, the corporate executive hiding his mistake, the gang of criminals that will do whatever it takes to recover what they've lost and the outsider sent to town to try and figure out who did what. Time is running out for all of them as events take an increasingly sinister turn. ...Show more
$34.99
NZD
Category: Fiction (NR)
Three women. Three secrets. Three tangled lives... Sid wears her independence like armour. So when she strikes up a rare connection with unlucky-in-love Finn, they are both determined to prove that men and women can just be friends. Can't they?Marin has the perfect home, attentive husband, two beloved c hildren - and a secret addiction to designer clothes. She knows she has it all, so why can't she stop comparing herself to other women? Bea believes that we all have one love story - and she's had hers. Now her life centres around her son, Luke, and her support group of fierce single women. But there's something that she can't tell anyone...With her inimitable warmth and wisdom, Cathy Kelly shows us that in the messy reality of marriage, family, and romance, sometimes it's the women in our lives who hold us together. ---------------------------Praise for Cathy Kelly's irresistibly comforting storytelling: 'Honest, funny, clever, it sparkles with witty, wry observations on modern life. I loved it' - Marian Keyes'This book is full of joy - and I devoured every page of it gladly' - Milly Johnson'Filled with nuggets of wisdom, compassion and humour, Cathy Kelly proves, yet again, that she knows everything there is to know about women' - Patricia Scanlan'Comforting and feel-good, the perfect treat read' - Good Housekeeping   ...Show more
$44.99
NZD
Category: Fiction (NR) | Series: William Warwick Novels Ser.
Turn a Blind Eye is the third instalment in the gripping story of Detective Inspector William Warwick, by the master storyteller and Sunday Times number one bestselling author of the Clifton Chronicles. William Warwick, now a Detective Inspector, is tasked with a dangerous new line of work, to go under cover and expose crime of another kind: corruption at the heart of the Metropolitan Police Force. His team is focused on following Detective Jerry Summers, a young officer whose lifestyle appears to exceed his income. But as a personal relationship develops with a member of William's team, it threatens to compromise the whole investigation. Meanwhile, a notorious drug baron goes on trial, with the prosecution case led by William's father and sister. And William's wife Beth, now a mother to twins, renews an old acquaintance who appears to have turned over a new leaf, or has she? As the undercover officers start to draw the threads together, William realizes that the corruption may go deeper still, and more of his colleagues than he first thought might be willing to turn a blind eye. 'Peerless master of the page-turner' - Daily Mail   ...Show more
$34.99
NZD
Category: Fiction (NR)
Five women come together at a New Year's Eve's party after decades apart, in this thrilling story of desire, revenge and courage, based on a brave group of Australian and British WWII servicewomen. Burma, 1945. Bea, Plum, Bubbles, Joy and Lucy: five young women in search of adventure, attached to the F ourteenth Army, fighting a forgotten war in the jungle. Assigned to run a mobile canteen, navigating treacherous roads and dodging hostile gunfire, they become embroiled in life-threatening battles of their own. Battles that will haunt the women for the rest of their lives. Oxford, 1976. At the height of an impossibly hot English summer, a woman slips into a museum and steals several rare Japanese netsuke, including the famed fox-girl. Despite the offer of a considerable reward, these tiny, exquisitely detailed carvings are never seen again. London and Galway, 1999. On the eve of the new millennium, Olivia, assistant to an art dealer, meets Beatrix, an elderly widow who wishes to sell her late husband's collection of Japanese art. Concealing her own motives, Olivia travels with Beatrix to a New Year's Eve party, deep in the Irish countryside, where friendships will be tested as secrets kept for more than fifty years are spilled. Inspired by the heroic women who served in the 'forgotten war' in Burma, The Last Reunion is a heartbreaking love story and mystery by the international bestselling author of The Botanist's Daughter and The Silk House. It is also a tribute to the enduring power of female friendship. ...Show more
Win
by Harlan Coben
$37.00
NZD
Category: Fiction (NR)
From the #1 bestselling author and creator of the hit Netflix series The Stranger comes a riveting new thriller, starring the new hero Windsor Horne Lockwood III - or Win, as he is known to his (few) friends  Over twenty years ago, heiress Patricia Lockwood was abducted during a robbery of her family's estate, then locked inside an isolated cabin for months. Patricia escaped, but so did her captors, and the items stolen from her family were never recovered. Until now. On New York's Upper West Side, a recluse is found murdered in his penthouse apartment, alongside two objects of note: a stolen Vermeer painting and a leather suitcase bearing the initials WHL3. For the first time in years, the authorities have a lead not only on Patricia's kidnapping but also on another FBI cold case - with the suitcase and painting both pointing them towards one man. Windsor Horne Lockwood III - or Win as his few friends call him - doesn't know how his suitcase and his family's stolen painting ended up in this dead man's apartment. But he's interested - especially when the FBI tell him that the man who kidnapped his cousin was also behind an act of domestic terrorism, and that he may still be at large. The two cases have baffled the FBI for decades. But Win has three things the FBI does not: a personal connection to the case, a large fortune, and his own unique brand of justice ...   ...Show more
$36.99
NZD
Category: Fiction (NR)
Klara and the Sun is the first novel by Kazuo Ishiguro since he was awarded the Nobel Prize in Literature 2017.From the bestselling and Booker Prize winning author of Never Let Me Go and The Remains of the Day, a stunning new novel - his first since winning the Nobel Prize in Literature - that asks, wha t does it mean to love?This is the story of Klara, an Artificial Friend with outstanding observational qualities, who, from her place in the store, watches carefully the behaviour of those who come in to browse, and of those who pass in the street outside. She remains hopeful a customer will soon choose her, but when the possibility emerges that her circumstances may change for ever, Klara is warned not to invest too much in the promises of humans.A thrilling feat of world-building, a novel of exquisite tenderness and impeccable restraint, Klara and the Sun is a magnificent achievement, and an international literary event. ...Show more
$34.99
NZD
Category: Fiction (NR) | Series: Aloysius Archer Ser.
Evoking the golden age of crime and for fans of Raymond Chandler and Agatha Christie, comes A Gambling Man from one of the world's bestselling thriller writers, David Baldacci. A lucky roll of the dice. It is nearly 1950 and Aloysius Archer is on his way to Bay Town, California to take up a post with renowned gumshoe, Willie Dash. Making an overnight stop in Reno he gets lucky at the casino, meets a talented actor named Liberty Callahan with her sights set on Hollywood, and helps out a man threatened by mobsters for a bad debt. With a magnificent Delahaye motor as his repayment, Archer goes west with Liberty to seek work, fame and fortune. The journey is dangerous and full of surprises as Liberty shows her steel and reveals she has a past as dark as Archer's. A risk worth taking In Bay Town, Willie Dash is tasked with finding out who is doing everything in their power to prevent his client, politician Douglas Kemper, from being mayor. As Archer and Dash dig deeper, they discover a town full of secrets and strange events. When two seemingly unrelated murders occur at Midnight Moods, a local burlesque club owned by local scion, Sawyer Armstrong, Archer and Dash must dig deep to find a connection between the killings. All bets are off To prove himself in his first case as a PI, Archer will need all of his skills to decipher the truth from the lies, the good from the evil and the relevance of the mysterious happenings offshore he saw during a late night boat ride in the Pacific. While Liberty, in a final perilous showdown, shows that she's a true star in the making.   ...Show more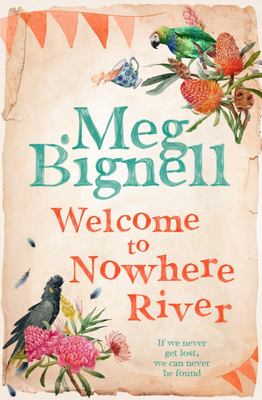 $37.00
NZD
Category: Fiction (NR)
Brimming with heart and humour, this is a delightful novel that celebrates the country people and towns of Australia. Long past its heyday and deep in drought, the riverside hamlet of Nowhere River is slowly fading into a ghost-town. It's a place populated by those who are beholden to it, those who were born to it and those who took a wrong turn while trying to go somewhere else. City-born Carra married into Nowhere River, Lucie was brought to it by tragedy, Josie is root-bound and Florence knows nowhere else. All of them, though familiar with every inch of their tiny hometown, are as lost as the place itself. The town's social cornerstone - St Margery's Ladies' Club - launches a rescue plan that turns everything around and upside down, then shakes it until all sorts of things come floating to the surface. And none of its inhabitants will ever be the same again. The highly original and heartfelt story of a place where everybody knows everything, but no one really knows anyone at all. ...Show more
$37.99
NZD
Category: Fiction (NR) | Series: Paul Samson Spy Thriller Ser.
Heart-stopping international spy thriller from 'An espionage master' (Charles Cumming) starring ex-MI6 officer Paul Samson for fans of Mick Herron, Lee Child and John le Carre Ex-MI6 officer Paul Samson prefers to work privately these days. He has been tasked with guarding a young woman, Joni Freemantle . He doesn't know who she is, or why she's important, but the money's good enough for him not to dig too deeply. Then a shooter disguised as a homeless man abducts her before his eyes and Samson wishes he'd asked more questions. When his former colleague, Robert Harland, is found dead, the news comes with the threat that Samson's own life - and that of others he holds dear - is on the line. Samson is sure he knows why there's a target on his back. What he doesn't know is who put it there - the Americans or the Russians? Two things quickly become clear. One, it was a big mistake to lose Freemantle. And two, Robert Harland, ever the consummate spy, has one final, crucial part to play from beyond the grave. ...Show more
$34.99
NZD
Category: Fiction (NR)
As the bombs rain down on the city, Belfast's first ever female zookeeper must fight to save the baby elephant in her charge in this gripping, uplifting tale based on a true story. 1941. With the men away fighting, animal-lover Hettie Quin is made Belfast Zoo's first ever female zookeeper. She is put i n charge of Violet, a three-year-old Indian elephant, and they soon form a special bond. With Violet at her side, Hettie can almost escape the grim reality of her life: the father who has abandoned her family; the sister who recently died; the war that's raging hundreds of miles away. But the devastation of war is closer than she thought. When the bombs begin to rain down on the city, Hettie must gather all her courage to protect those she loves the most. Can she save Violet - and get through unscathed herself? Based on a true story, The Zookeeper of Belfast is a gripping and uplifting tribute to what one woman's courage and tenacity can achieve in the most dire of circumstances - perfect for fans of Heather Morris, Natasha Lester, Kate Furnivall, Mandy Robotham and Fiona Valpy. ...Show more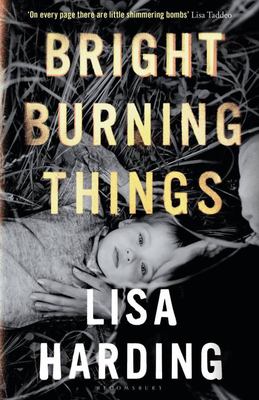 $32.99
NZD
Category: Fiction (NR)
Being Tommy's mother is too much for Sonya. Too much love, too much fear, too much longing for the cool wine she gulps from the bottle each night. Because Sonya is burning the fish fingers, and driving too fast, and swimming too far from the shore, and Tommy's life is in her hands. Once there was the t hrill of a London stage, a glowing acting career, fast cars, handsome men. But now there are blackouts and bare cupboards, and her estranged father showing up uninvited. There is Mrs O'Malley spying from across the road. There is the risk of losing Tommy forever.   ...Show more