Travel books, maps and guides. (Certain cover images may not match that shown)
$34.99
NZD
Category: Travel
From their faithful camper van to boats, kayaks, bicycles, and motorbikes, join stars of Outlander, Sam and Graham on a road trip with a difference, as two Scotsmen explore a land of raw beauty, poetry, feuding, music, history, and warfare. Unlikely friends Sam and Graham begin their journey in the hea rt of Scotland at Glencoe and travel from there all the way to Inverness and Culloden battlefield, where along the way they experience adventure and a cast of highland characters. In this story of friendship, finding themselves, and whisky, they discover the complexity, rich history and culture of their native country. ...Show more
$99.99
NZD
$119.99
(16% off)
Category: Travel
Patricia Schultz curates the world. When she published the original 1,000 Places to See Before You Die, she created not only a new kind of travel book but also a new way of thinking about our experiences and interests. Now Schultz captivates our hearts in the same compelling way her original book spoke to our minds. Moving from eloquent word to breathtaking image, she takes us on a visual journey of the best the world has to offer, and as we turn the pages and pore over these images, we feel it all: joy, curiosity, awe, passion, nostalgia (if we've been there), inspiration (because we want to go), and a profound and transforming sense of how lucky we are to live in a world filled with such beauty and wonder--to see tributaries of mist curling over the Great Wall, elephants grazing on the floor of the Ngorongoro Crater, the sun setting on the wild coast of Donegal, masked whirling dancers at a festival in Bhutan. The book itself is a thing of beauty, an oversize feast of more than 1,000 all-new photographs and 544 pages, every spread and page designed to showcase these mesmerizing photographs and hold just enough of Schultz's lively text that we know why it is we're looking at them. It is a perfect gift for every travelLer, every fan of the original, every dreamer whose Instagram feed is filled with pictures of places near and far. ...Show more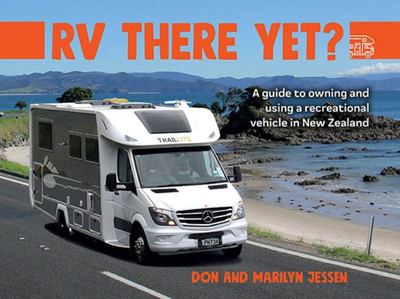 RV There Yet
by Don Jessen; Marilyn Jessen
$39.99
NZD
Category: Travel
From choosing and setting up your RV, to living life on the open road, this book is designed to guide you through all stages of the decision-making process from your RV dreams to the practical realities of RV ownership. Whether it's building, purchasing, self-containment, safety or maintenance, this boo k aims to provide you with all the information you need to become an informed owner, regardless of your budget. ...Show more
$34.99
NZD
Category: Travel
Whether you are travelling in a caravan, motorhome, camper van, camper trailer, fifth wheeler or a tent this book covers it all. Be it part-time, full-time or periodic, becoming a Nomad will allow you to, hopefully, experience one of the greatest new adventures of your life. The Grey Nomad Guide to Aust ralia was written specifically with the grey nomad in mind. However, it has lots of useful information for campers of all ages and for campers in general too. Carefully researched and written in a down-to-earth manner you will find this book a great asset in preparation for what you are about to embark on, whether it's your first step or your hundredth. Including preparing for your trip which will help save us considerable time, money and effort, both in the pre-planning stages, and whilst being on the road. The book also has helpful advice on saving money and financial tips for the thrifty, industry super funds and self-managed super funds (SMSFs), redesigning your life, health and exercise, eating and cooking while on the road, meeting new friends, Grey Nomadding and Centrelink, Insurance, dealing with all the issues and obstacles along the way. A book that would not only serve as a useful, stand-alone introduction but would also allow you to access a huge amount of additional information. ...Show more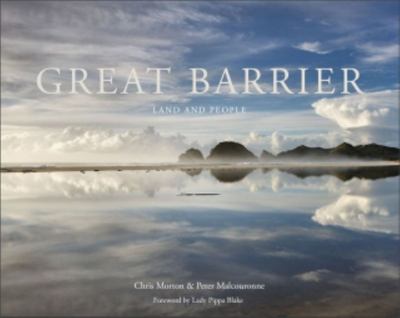 $69.99
NZD
Category: Travel
If New Zealand has everything imaginable within a day¿s drive, then Great Barrier Island has pretty much everything within an hour. Rugged basalt bays on the west side, a mountainous interior and white-sand beaches on the east coast, serene one moment, savage the next - it¿s not for nothing the island i s called Great Barrier. The book consists of five chapters ¿ sea, beach, land, bush and the mountains. Each of these landscapes is explored through the eyes of 12 different locals, who describe a favourite part of the island and explain why it has special meaning for them. In the process, they capture the essence of a community that is unlike any other. Perhaps more than anywhere else in New Zealand, there is a determination to retain what it is that makes the Barrier special, and discovering, defining what that is, is the theme of this book. Created around Chris Morton¿s spectacular and evocative photographs, and a thoughtful and authentic text from Peter Malcouronne, this is a unique and special book, a tribute to this ruggedly beautiful island and the community that love it. ...Show more
$44.99
NZD
Category: Travel
This is 99% Invisible - A beautifully designed guidebook to the unnoticed yet essential elements of our cities, from the creators of the wildly popular 99% Invisible podcast Have you ever wondered what those bright, squiggly graffiti marks on the sidewalk mean? Or stopped to ponder who gets to name the streets we walk along? Or what the story is behind those dancing inflatable figures in car dealerships? 99% Invisible is a big-ideas podcast about small-seeming things, revealing stories baked into the buildings we inhabit, the streets we drive, and the sidewalks we traverse. The show celebrates design and architecture in all of its functional glory and accidental absurdity, with intriguing tales of both designers and the people impacted by their designs. Now, in The 99% Invisible City: A Field Guide to Hidden World of Everyday Design, host Roman Mars and coauthor Kurt Kohlstedt zoom in on the various elements that make our cities work, exploring the origins and other fascinating stories behind everything from power grids and fire escapes to drinking fountains and street signs. With deeply researched entries and beautiful line drawings throughout, The 99% Invisible City will captivate devoted fans of the show and anyone curious about design, urban environments, and the unsung marvels of the world around them. You are about to see stories everywhere, you beautiful nerd. Now get out there. 'If you've ever wondered why our world is the way it is, this show has your answers' The Hustle '99% Invisible...is completely wonderful and entertaining and beautifully produced...' Ira Glass, This American Life 'The hugely inventive 99% Invisible treats the design of everyday things like a forensic science.' WIRED ...Show more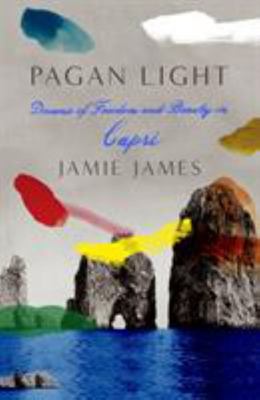 $47.99
NZD
Category: Travel | Reading Level: near fine
A rich, intimate embrace of Capri, which was a magnet for artistic renegades and a place of erotic refuge Isolated and arrestingly beautiful, the island of Capri has been a refuge for renegade artists and writers fleeing the strictures of conventional society from the time of Augustus, who bought the i sland in 29 BC after defeating Antony and Cleopatra, to the early twentieth century, when the poet and novelist Jacques d'Adelsw rd-Fersen was in exile there after being charged with corrupting minors, to the 1960s, when Truman Capote spent time on the island. We also meet the Marquis de Sade, Goethe, Mark Twain, Oscar Wilde, Compton Mackenzie, Rilke, Lenin, and Gorky, among other astonishingly vivid characters. Grounded in a deep intimacy with Capri and full of captivating anecdotes, Jamie James's Pagan Light tells how a tiny island served as a wildly permissive haven for people--queer, criminal, sick, marginalized, and simply crazy--who had nowhere else to go. ...Show more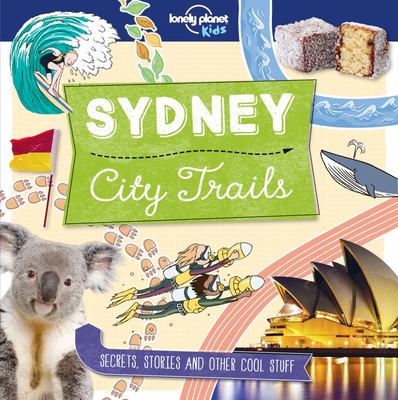 City Trails - Sydney
by Lonely Planet Kids Staff; Helen Greathead; Alex Bruff (Illustrator); Matt Taylor (Illustrator)
$19.99
NZD
Category: Travel | Series: Lonely Planet Kids Ser.
Here's a book about Sydney that's seriously streetwise. Lonely Planet Kids' City Trails: Sydney features colourful themed trails, from history and culture to food and nature, that reveal amazing facts and intriguing tales that kids won't find on the tourist routes or inside the average guidebook. We'll show them where to find haunted pubs, ancient Aboriginal art, the best surfing beaches, and lots more! Join Lonely Planet explorers Marco and Amelia as they hunt for more secrets, stories and surprises in another of the world's great cities. Themed trails include: In the Beginning Underground...Underwater Sky High Making a Splash Sydney Spooks Convicts, Refugees and Ten Pound Poms The Name Game Sydney Shapes Do it Outdoors Float On? Asia in Oz Walk on the Wild Side Looking Good Sporty City Mudbugs, Bush Tucker and Big Fat Snorkers Deadly Sydney Got to be Green Wet, Wet, Wet Sydney in the Dark Also available: City Trails - London, Paris, New York City, Rome, Tokyo, Washington DC About Lonely Planet Kids: Come explore! Let's start an adventure. Lonely Planet Kids excites and educates children about the amazing world around them. Combining astonishing facts, quirky humour and eye-catching imagery, we ignite their curiosity and encourage them to discover more about our planet. Every book draws on our huge team of global experts to help share our continual fascination with what makes the world such a diverse and magnificent place - inspiring children at home and in school. ...Show more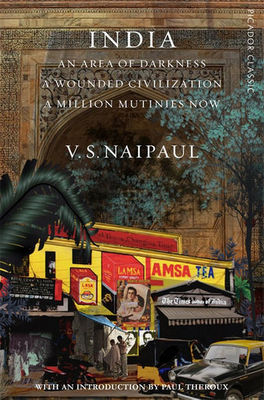 $39.99
NZD
Category: Travel | Series: Picador Classic Ser.
With an introduction from Paul Theroux, author of The Great Railway Bazaar.V.S. Naipaul first visited India in 1962 at twenty-nine. He returned in 2015 at eighty-two. The intervening years and visits sparked by an inquisitiveness about a country he had never seen but had been a dream of his since childh ood have resulted in three books: India: An Area of Darkness, A Wounded Civilization and A Million Mutinies Now. India is the collection of all three, introduced by fellow traveller and writer Paul Theroux. An Area of Darkness is V. S. Naipaul's semi-autobiographical account - at once painful and hilarious, but always thoughtful and considered - of his first visit to India, the land of his forebears. From the moment of his inauspicious arrival he experienced a cultural estrangement from the subcontinent. India was land of myths, an area of darkness closing up behind him as he travelled. What emerged was a masterful work of literature that provides a revelation both of India and of himself: a displaced person who paradoxically possesses a stronger sense of place than almost anyone.India: A Wounded Civilization casts a more analytical eye than before over Indian attitudes, while recapitulating and further probing the feelings aroused in him by this vast, mysterious, and agonized country. A work of fierce candour and precision, it is also a generous description of one man's complicated relationship with the country of his ancestors.India: A Million Mutinies Now is the fascinating account of Naipaul's return journey to India and offers a kaleidoscopic, layered travelogue, encompassing a wide collage of religions, castes, and classes at a time when the percolating ideas of freedom threatened to shake loose the old ways. The brilliance of the book lies in Naipaul's approach to a shifting, changing land from a variety of perspectives. India: A Million Mutinies Now is a truly perceptive work whose insights continue to inform travellers of all generations to India. ...Show more
$22.99
NZD
Category: Travel | Series: Road Trips Ser.
Lonely Planet: The world's leading travel guide publisher Discover the freedom of open roads withLonely Planet New Zealand's South Island Road Trips, your passport to uniquely encountering New Zealand's South Islandby car. Featuring four amazing road trips, plus up-to-date advice on the destinations y ou'll visit along the way, you can enjoy whale watching along the Kalkoura Coast or absorb stunning lake scenery at Milford Sound, all with your trusted travel companion. Get to New Zealand's South Island, rent a car, and hit the road Inside Lonely Planet New Zealand's South Island Road Trips: Lavish colour and gorgeous photographythroughout Itineraries and planning advice to pick the right tailored routes for your needs and interests Get around easily - easy-to-read, full-colour route maps, detailed directions Insider tips to get around like a local, avoid trouble spots and be safe on the road - local driving rules, parking, toll roads Essential info at your fingertips - hours of operation, phone numbers, websites, prices Honest reviews for all budgets - eating, sleeping, sight-seeing, hidden gems that most guidebooks miss Useful features - including Detours, Walking Tours and Link Your Trip Covers Christchurch, Canterbury, Marlborough, Queenstown, Wanaka, Blenheim, Nelson, Kalkoura Coast, Southern Alps, Milford Sound, Te Anau, and more The Perfect Choice: Lonely Planet New Zealand's South Island Road Trips is perfect for exploring New Zealand's South Islandvia the road and discovering sights that are more accessible by car. Planning a New Zealand South Island trip sans a car? Lonely PlanetNew Zealand's South Island guide, our most comprehensive guide to New Zealand's South Island, is perfect for exploring both top sights and lesser-known gems. Looking for a guide focused on New Zealand's North Island? Check out Lonely Planet New Zealand's North Islandguide for a comprehensive look at all New Zealand's North Island hasto offer, or the New Zealand guide for all New Zealand has to offer, or for your next tramping adventure try Hiking & Tramping in New Zealand. Authors: Written and researched by Lonely Planet. About Lonely Planet: Since 1973, Lonely Planet has become the world's leading travel media company with guidebooks to every destination, an award-winning website, mobile and digital travel products, and a dedicated traveller community. Lonely Planet covers must-see spots but also enables curious travelers to get off beaten paths to understand more of the culture of the places in which they find themselves. ...Show more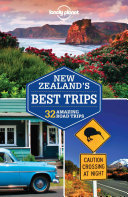 $39.99
NZD
Category: Travel | Series: Travel Guide Ser.
Lonely Planet: The world's leading travel guide publisher Discover the freedom of open roads with Lonely Planet New Zealand's Best Trips, your passport to uniquely encountering New Zealand by car. Featuring more than 30 amazing road trips, plus up-to-date advice on the destinations you'll visit along t he way, seek out alfresco dining and seductive wineries, follow New Zealand's premier wilderness highway to Milford Sound and discover spectacular natural landscapes, all with your trusted travel companion. Get to New Zealand, rent a car, and hit the road! Inside Lonely Planet New Zealand's Best Trips : Lavish colour and gorgeous photography throughout Itineraries and planning advice to pick the right tailored routes for your needs and interests Get around easily - easy-to-read, full-colour route maps, detailed directions Insider tips to get around like a local, avoid trouble spots and be safe on the road - local driving rules, parking, toll roads Essential info at your fingertips - hours of operation, phone numbers, websites, prices Honest reviews for all budgets - eating, sleeping, sight-seeing, hidden gems that most guidebooks miss Useful features - including Detours, Walking Tours and Link Your Trip Covers Marlborough, Bay of Islands, Akaroa, West Coast, Central Plateau, Milford Sound, Waiheke Island, Kaikoura, Mackenzie Country, Waitomo Caves, Canterbury, Rotorua, Wellington, Auckland, Christchurch, Queenstown and more eBook Features: (Best viewed on tablet devices and smartphones) Downloadable PDF and offline maps prevent roaming and data charges Effortlessly navigate and jump between maps and reviews Add notes to personalise your guidebook experience Seamlessly flip between pages Bookmarks and speedy search capabilities get you to key pages in a flash Embedded links to recommendations' websites Zoom-in maps and images Inbuilt dictionary for quick referencing The Perfect Choice: Lonely Planet New Zealand's Best Trips is perfect for exploring New Zealand via the road and discovering sights that are more accessible by car. Planning a New Zealand trip sans a car? Lonely Planet New Zealand, our most comprehensive guide to New Zealand, is perfect for exploring both top sights and lesser-known gems. Looking for a guide for New Zealand's South Island or North Island? Check out Lonely Planet's New Zealand's South Island guide or New Zealand's North Island guide for a comprehensive look at what each island has to offer. Authors: Written and researched by Lonely Planet About Lonely Planet: Since 1973, Lonely Planet has become the world's leading travel media company with guidebooks to every destination, an award-winning website, mobile and digital travel products, and a dedicated traveller community. Lonely Planet covers must-see spots but also enables curious travelers to get off beaten paths to understand more of the culture of the places in which they find themselves. Important Notice: The digital edition of this book may not contain all of the images found in the physical edition. ...Show more
$24.99
NZD
Category: Travel
Collective Winner of the 2019 Highland Book PrizeUnder the ravishing light of an Alaskan sky, objects are spilling from the thawing tundra linking a Yup'ik village to its hunter-gatherer past. In the shifting sand dunes of a Scottish shoreline, impressively preserved hearths and homes of Neolithic farme rs are uncovered. In a grandmother's disordered mind, memories surface of a long-ago mining accident and a 'mither who was kind'.For this luminous new essay collection, acclaimed author Kathleen Jamie visits archaeological sites and mines her own memories - of her grandparents, of youthful travels - to explore what surfaces and what reconnects us to our past. As always she looks to the natural world for her markers and guides. Most movingly, she considers, as her father dies, and her children leave home, the surfacing of an older, less tetheredsense of herself.Surfacing offers a profound sense of time passing and an antidote to all that is instant, ephemeral, unrooted. ...Show more