Travel books, maps and guides. (Certain cover images may not match that shown)
$99.99
NZD
$119.99
(16% off)
Category: Travel
Patricia Schultz curates the world. When she published the original 1,000 Places to See Before You Die, she created not only a new kind of travel book but also a new way of thinking about our experiences and interests. Now Schultz captivates our hearts in the same compelling way her original book spoke to our minds. Moving from eloquent word to breathtaking image, she takes us on a visual journey of the best the world has to offer, and as we turn the pages and pore over these images, we feel it all: joy, curiosity, awe, passion, nostalgia (if we've been there), inspiration (because we want to go), and a profound and transforming sense of how lucky we are to live in a world filled with such beauty and wonder--to see tributaries of mist curling over the Great Wall, elephants grazing on the floor of the Ngorongoro Crater, the sun setting on the wild coast of Donegal, masked whirling dancers at a festival in Bhutan. The book itself is a thing of beauty, an oversize feast of more than 1,000 all-new photographs and 544 pages, every spread and page designed to showcase these mesmerizing photographs and hold just enough of Schultz's lively text that we know why it is we're looking at them. It is a perfect gift for every travelLer, every fan of the original, every dreamer whose Instagram feed is filled with pictures of places near and far. ...Show more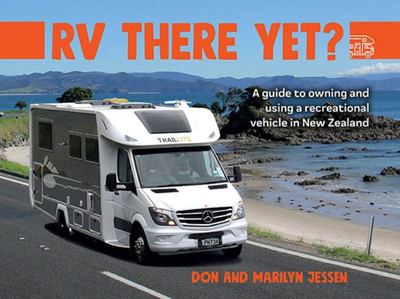 RV There Yet
by Don Jessen; Marilyn Jessen
$39.99
NZD
Category: Travel
From choosing and setting up your RV, to living life on the open road, this book is designed to guide you through all stages of the decision-making process from your RV dreams to the practical realities of RV ownership. Whether it's building, purchasing, self-containment, safety or maintenance, this boo k aims to provide you with all the information you need to become an informed owner, regardless of your budget. ...Show more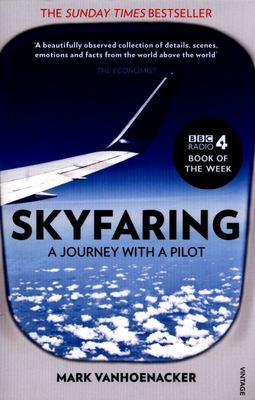 Skyfaring
by Mark Vanhoenacker
$30.00
NZD
Category: Travel
Sunday Times Besteller. Think back to when you first flew. When you first left the Earth, and travelled high and fast above its turning arc. When you looked down on a new world, captured simply and perfectly through a window fringed with ice. In Skyfaring, airline pilot and flight romantic Mark Vanhoena cker shares his irrepressible love of flying, on a journey from day to night, from new ways of mapmaking and the poetry of physics to the names of winds and the nature of clouds. Here is the simple wonder that remains at the heart of an experience which modern travellers all too easily take for granted: the transcendent joy of motion, and the remarkable new perspectives that height and distance bestow on everything we love. "Mark Vanhoenacker has written the ideal book: a description of what it's like to fly by a commercial pilot who is also a master prose stylist and a deeply sensitive human being. This is a man who is at once a technical expert - he flies 747s across continents - and a poet of the skies. This couldn't be more highly recommended". (Alain de Botton). ...Show more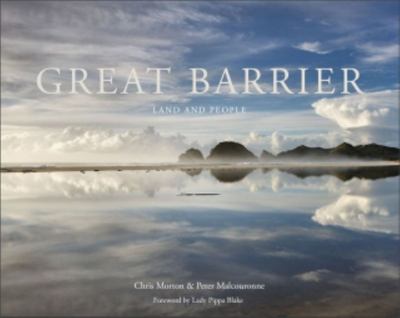 $69.99
NZD
Category: Travel
If New Zealand has everything imaginable within a day¿s drive, then Great Barrier Island has pretty much everything within an hour. Rugged basalt bays on the west side, a mountainous interior and white-sand beaches on the east coast, serene one moment, savage the next - it¿s not for nothing the island i s called Great Barrier. The book consists of five chapters ¿ sea, beach, land, bush and the mountains. Each of these landscapes is explored through the eyes of 12 different locals, who describe a favourite part of the island and explain why it has special meaning for them. In the process, they capture the essence of a community that is unlike any other. Perhaps more than anywhere else in New Zealand, there is a determination to retain what it is that makes the Barrier special, and discovering, defining what that is, is the theme of this book. Created around Chris Morton¿s spectacular and evocative photographs, and a thoughtful and authentic text from Peter Malcouronne, this is a unique and special book, a tribute to this ruggedly beautiful island and the community that love it. ...Show more
$39.99
NZD
Category: Travel | Series: Travel Guide Ser.
Lonely Planet: The world's leading travel guide publisher Discover the freedom of open roads with Lonely Planet New Zealand's Best Trips, your passport to uniquely encountering New Zealand by car. Featuring more than 30 amazing road trips, plus up-to-date advice on the destinations you'll visit along t he way, seek out alfresco dining and seductive wineries, follow New Zealand's premier wilderness highway to Milford Sound and discover spectacular natural landscapes, all with your trusted travel companion. Get to New Zealand, rent a car, and hit the road! Inside Lonely Planet New Zealand's Best Trips : Lavish colour and gorgeous photography throughout Itineraries and planning advice to pick the right tailored routes for your needs and interests Get around easily - easy-to-read, full-colour route maps, detailed directions Insider tips to get around like a local, avoid trouble spots and be safe on the road - local driving rules, parking, toll roads Essential info at your fingertips - hours of operation, phone numbers, websites, prices Honest reviews for all budgets - eating, sleeping, sight-seeing, hidden gems that most guidebooks miss Useful features - including Detours, Walking Tours and Link Your Trip Covers Marlborough, Bay of Islands, Akaroa, West Coast, Central Plateau, Milford Sound, Waiheke Island, Kaikoura, Mackenzie Country, Waitomo Caves, Canterbury, Rotorua, Wellington, Auckland, Christchurch, Queenstown and more eBook Features: (Best viewed on tablet devices and smartphones) Downloadable PDF and offline maps prevent roaming and data charges Effortlessly navigate and jump between maps and reviews Add notes to personalise your guidebook experience Seamlessly flip between pages Bookmarks and speedy search capabilities get you to key pages in a flash Embedded links to recommendations' websites Zoom-in maps and images Inbuilt dictionary for quick referencing The Perfect Choice: Lonely Planet New Zealand's Best Trips is perfect for exploring New Zealand via the road and discovering sights that are more accessible by car. Planning a New Zealand trip sans a car? Lonely Planet New Zealand, our most comprehensive guide to New Zealand, is perfect for exploring both top sights and lesser-known gems. Looking for a guide for New Zealand's South Island or North Island? Check out Lonely Planet's New Zealand's South Island guide or New Zealand's North Island guide for a comprehensive look at what each island has to offer. Authors: Written and researched by Lonely Planet About Lonely Planet: Since 1973, Lonely Planet has become the world's leading travel media company with guidebooks to every destination, an award-winning website, mobile and digital travel products, and a dedicated traveller community. Lonely Planet covers must-see spots but also enables curious travelers to get off beaten paths to understand more of the culture of the places in which they find themselves. Important Notice: The digital edition of this book may not contain all of the images found in the physical edition. ...Show more
Mystical Places
by Sarah Baxter; Amy Grimes (Illustrator)
$32.99
NZD
Category: Travel | Series: Inspired Traveller's Guides
Journey to the worlds most enigmatic and magical destinations with this charming guide, full of folklore, unworldly mysteries and far-flung fairy tale locales.   Discover 25 mystical destinations from around the globe in this enchanting guide full of magic, folklore and exquisitely beautiful places. S eeking a transcendent travel experience? Take a magical pilgrimage to Alfaborg, the City of Elves; marvel at the otherworldly splendour of Xandadu, the heart of a lost dynasty; and discover the gateway to the afterlife in the Alepotrypa Cave. In these pages we meet mythical kings, explore sacred summits and enchanted architecture, and find a cast of giants, ghosts, golems and sea creatures. Filled with beautifully bewitching illustrations, this guide aims to transport you, in the comfort of your own armchair, to sacred and mystical spots, digging into their legends and evoking their supernatural essence. Each book in the 'Inspired Travellers Guide' series offers readers a fascinating, informative and charmingly illustrated guide to must-visit destinations round the globe. Titles include Spiritual Places, Literary Places, Hidden Places and Mystical Places. ...Show more
$38.00
NZD
Category: Travel | Reading Level: near fine
'An elegant and nuanced journey through literature, through history, through music, murder and incarceration and revolution, through snow and ice and remoteness, to discover the human face of Siberia. I loved this book.' - Paul Theroux. Siberia's story is traditionally one of exiles, penal colonies and unmarked graves. Yet there is another tale to tell. Dotted throughout this remote land are pianos - grand instruments created during the boom years of the nineteenth century, and humble, Soviet-made uprights that found their way into equally modest homes. They tell the story of how, ever since entering Russian culture under the influence of Catherine the Great, piano music has run through the country like blood. How these pianos travelled into this snow-bound wilderness in the first place is testament to noble acts of fortitude by governors, adventurers and exiles. That stately instruments might still exist in such a hostile landscape is remarkable. That they are still capable of making music in far-flung villages is nothing less than a miracle. But this is Siberia, where people can endure the worst of the world -- and where music reveals a deep humanity in the last place on earth you would expect to find it. 'A masterpiece of modern travel literature with words that sing from its pages. A definitive exploration of Russia's wild east.' - Levison Wood ...Show more
$29.99
NZD
Category: Travel | Series: Lonely Planet Kids
It's time to peek inside the world's most famous museums. Welcome to Lonely Planet Kids' Incredible Cabinet of Wonders - the greatest little museum in the world! 12 collectors, from toy makers and monster hunters, to sailors and archaeologists, have created their own themed cabinets and filled them wit h their favourite things. Kids can lift the flaps and open the cabinet doors to discover 100 extraordinary objects from our planet's weird and wonderful past and present, then read fascinating stories behind each one and find out where to see them in real life. What objects will they find? And what stories will they tell? The 12 themed collections are: Toy Maker's Cabinet Sailor's Cabinet Monster Hunter's Cabinet Naturalist's Cabinet Miniaturist's Cabinet Doctor's Cabinet Treasure Hunter's Cabinet Archaeologist's Cabinet Costume Maker's Cabinet Musician's Cabinet Scientist's Cabinet Make Believer's Cabinet Each cabinet is illustrated by a different artist and features photos of every astonishing and unusual artefact. About Lonely Planet Kids: Come explore! Let's start an adventure. Lonely Planet Kids excites and educates children about the amazing world around them. Combining astonishing facts, quirky humour and eye-catching imagery, we ignite their curiosity and encourage them to discover more about our planet. Every book draws on our huge team of global experts to help share our continual fascination with what makes the world such a diverse and magnificent place - inspiring children at home and in school. ...Show more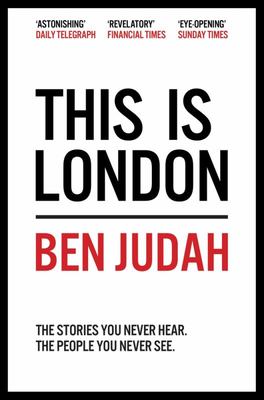 $27.99
NZD
Category: Travel
'Judah grabs hold of London and shakes out its secrets' The Economist This is London in the eyes of its beggars, bankers, coppers, gangsters, carers, witch-doctors and sex workers. This is London in the voices of Arabs, Afghans, Nigerians, Poles, Romanians and Russians. This is London as you've never se en it before. 'An eye-opening investigation into the hidden immigrant life of the city' Sunday Times 'Full of nuggets of unexpected information about the lives of others ...It recalls the journalism of Orwell' Financial Times ...Show more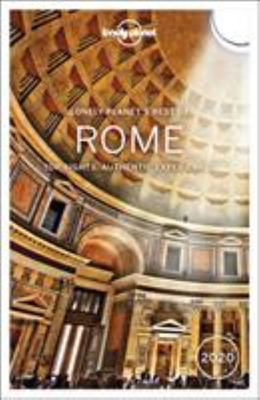 $34.99
NZD
Category: Travel | Series: Travel Guide Ser.
Lonely Planet: The world's number one travel guide publisher* Lonely Planet's Best of Rome is your passport to the most relevant, up-to-date advice on what to see and skip, and what hidden discoveries await you. Imagine the roar of the crowds in the Colosseum, crane your neck at the Sistine Chapel, and sample every single flavour of pizza and gelato the city offers - all with your trusted travel companion. Discover the best of Rome and begin your journey now Inside Lonely Planet's Best of Rome: Full-colour maps and images throughout Highlights and itineraries help you tailor your trip to your personal needs and interests Insider tips to save time and money and get around like a local, avoiding crowds and trouble spots Essential info at your fingertips - hours of operation, phone numbers, websites, transit tips, prices Honest reviews for all budgets - eating, sightseeing, going out, shopping, hidden gems that most guidebooks miss Cultural insights provide a richer, more rewarding travel experience - covering history, art, architecture, food, wine, sport, politics Covers Ancient Rome, Centro Storico, Tridente, Trevi, Quirinale, Vatican City, Borgo, Prati, Trastevere, Gianicolo, Monti, Esquilino, San Lorenzo, San Giovanni, Testaccio, Villa Borghese, and more. The Perfect Choice: Lonely Planet's Best of Rome is filled with inspiring and colourful photos, and focuses on Rome's most popular attractions for those wanting to experience the best of the best. Looking for a comprehensive guide that recommends both popular and offbeat experiences, and extensively covers all the country has? Check out Lonely Planet's Italy guide. About Lonely Planet: Lonely Planet is a leading travel media company and the world's number one travel guidebook brand, providing both inspiring and trustworthy information for every kind of traveller since 1973. Over the past four decades, we've printed over 145 million guidebooks and grown a dedicated, passionate global community of travellers. You'll also find our content online, and in mobile apps, video, 14 languages, nine international magazines, armchair and lifestyle books, ebooks, and more. 'Lonely Planet guides are, quite simply, like no other.' - New York Times 'Lonely Planet. It's on everyone's bookshelves; it's in every traveller's hands. It's on mobile phones. It's on the Internet. It's everywhere, and it's telling entire generations of people how to travel the world.' - Fairfax Media (Australia) *Source: Nielsen BookScan: Australia, UK, USA, 5/2016-4/2017 ...Show more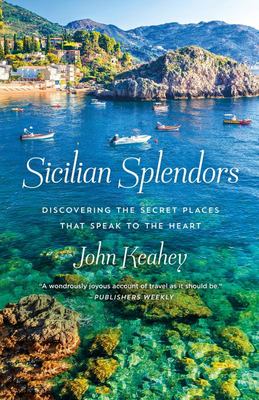 $44.99
NZD
Category: Travel
From Palermo to Castiglione di Sicilia to Alimena, Sicily holds great secrets from the past and unspoken promises. Tradition, in the form of festivals, the written word, photographs, and song, reverberates through village walls. Now, slowly shaking itself free of the Mafia, Sicily is opening itself up t o visitors in ways it never has before.Sicilian Splendors explores the history, politics, food, Mafia, and people which John Keahey encounters throughout his travels during his return to Sicily. Through conversing with natives and immersing himself in culture, Keahey illustrates a brand new Sicily no one has ever talked about before. Villagers, eager to welcome tourism and impart awareness of their cultural background, greet Keahey for meals and drink and walk him through their winding streets. They share stories of well-known writers, such as Maria Messina, who have found inspiration in Sicily's villages. Keahey's never-ending curiosity as a traveler shines light on Sicily's mythical mysteries and portrays the island not only through his eyes but also through Sicily's heart.This picturesque travel memoir navigates Sicily today and seeks to understand Sicily's past. In lyrical prose and vivid dialect, Keahey paints images of the island's villages, people, and culture with careful strokes and a meticulously even hand. Keahey not only serves as a guide through the marvel of Sicily's identity, but he also looks deeply into Sicily's soul. ...Show more