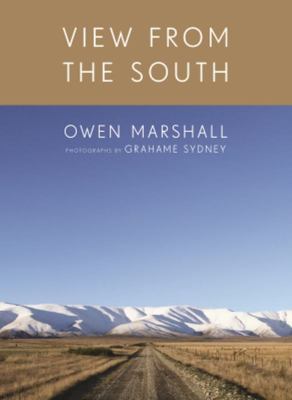 $40.00
NZD
Category: Poetry
A stunning collection of poems from one of New Zealand's most respected writers. David Eggleton wrote of Marshall's poetry in the New Zealand Listenerthat, 'Above all, the poems are redolent of the South Island - all wild winds and dry hills, sleepy summer afternoons, the shimmer of light on lakes, sno w like whitewash on the Alps.' In addition his poetry captures the voice and perspective of the South Island, whether it is contemplating family or friends, love or mortality, the local landscape or further afield, through place or time. This collection brings together Marshall's most powerful poetry from his previous three collections with many more recent works. They are complemented by photographs taken by his friend and fellow Mainlander Grahame Sydney. 'They are an exquisite marriage of musicality, observation, elegance and economy. Certain words stand out in his lines like the glint of light on wet ground.' - Paula Green, New Zealand Herald. ...Show more
$40.00
NZD
Category: Poetry
Essentially, this is Clive James' desert island poems: a selection of his favourite verse and a personal commentary on each. The Fire of Joy was the final book Clive James completed before his death in 2019. It takes its title from the French expression Feu de Joie, which refers to a military celebrati on when all the riflemen of a regiment fire one shot after another in a wave of continuous sound: it is a reminder that the regiment's collective power relies on the individual, and vice versa. In this book, James has chosen a succession of English poems, exploding in sequence from Chaucer to the present day; they tell the story of someone writing something wonderful, and someone else coming along, reading it, and feeling impelled to write something even more wonderful. After a lifetime, these are the poems James found so good that he remembered them despite himself. In offering them to you, the main purpose of this book is to provide ammunition that will satisfy your urge to discover, learn and declaim verse. As well as his selection of poems, James offers a commentary on each: whether this is a biographical, historical or critical introduction to the poem, or a more personal anecdote about the role a particular poem has played in James's life, these mini essays provide the joy of James's enthusiasm and the benefit of his knowledge. Full of the flashing fires of poems you will not be able to forget, this book will ignite your passion and leave you with a contagious crackle rattling in your ears. ...Show more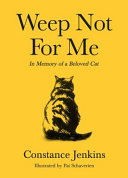 $14.99
NZD
Category: Poetry
A beautiful poem to help comfort those who have experienced the loss of a beloved pet.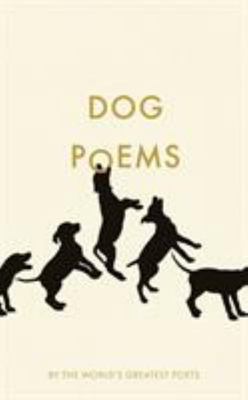 $18.99
NZD
Category: Poetry
To Flush, My DogLoving friend, the gift of one,Who, her own true faith, hath run,Through thy lower nature;Be my benediction saidWith my hand upon thy head,Gentle fellow-creature ...-Elizabeth Barrett Browning Since prehistory, dogs have served as man's best friend, giving us loyalty, assistance and boun dless inspiration.Dogs offer comfort and amusement to their owners; they provide solace when we're sad, entertaining antics when we're bored and affection every day. To poets in particular, these beloved creatures are the most bountiful muses, as they bark, yip, hunt, fetch, growl and slumber, reflecting back at us our most heartfelt tenderness and often rewarding us with unconditional love we scarcely deserve.Dog Poems offers a litter of verses in celebration of our most faithful companions by some of the greatest poets of all time. ...Show more
$25.00
NZD
Category: Poetry | Reading Level: Very Good
Delving both into 'the worlds of the mind' and 'where he happens to be', Owen Marshall brings us poetry that is steeped in the Classics, history and literature, and yet is alive with the vivid particulars of damp duffle-coats and hot-air balloons, beer and bicycles, willows and skylarks, kauri gum and l imestone tunnels. Marshall's work, taut with aphorisms, mining the philosophical, is nevertheless understated and wry. It is as likely to explore the nature of enduring love and the sacrifices made to adhere to a personal morality, as it is to delight in the image of a small child's animal elan on a trampoline. With a crisply erudite vocabulary, yet a direct and lucid manner, Marshall takes us from Gorbio to Nelson, from Turkey to St Bathan's, from Richard III to resentful schoolboys on detention; from intimate endearments to a portrait of the disillusioned guy in the pub cover band. His dry, even acerbic humour and verbal control effect a keen-eyed watch on any melancholia and despair that grow out of staring too long into the fire of human folly. ...Show more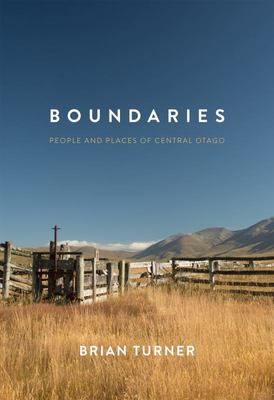 $45.00
NZD
Category: Poetry | Reading Level: Very Good
"Brian Turner s name is synonymous with Central Otago albeit a different Central one well removed from the tourist centres and vineyards. His Central is at the boundaries; watching the local rugby teams, fishing the waters of the Manuherikia, cycling towards the snow-covered Hawkdun Range. It s where he and his neighbours live and work. The author is a devout fisherman, cyclist and passionate ambassador for the great outdoors. Boundaries is peppered with impressions, evocations and recollections of the way life was, and is today. All set within the spectacular hills, rivers and big skies of Central Otago. This handsome collection is charged with evocative and candid prose and poetry and an inspiring alternative vision. Boundariesis illustrated throughout with stunning photographs by Steve Calveley." ...Show more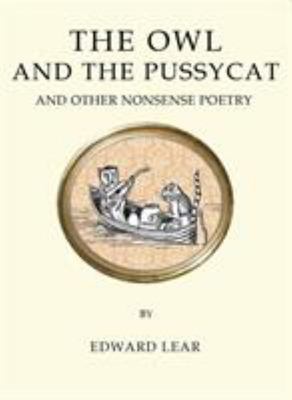 $19.99
NZD
Category: Poetry | Series: Quirky Classics Ser.
Written for the poet John Addington Symonds's young daughter Janet while she was ill and confined to her bed, 'The Owl and the Pussycat' sees the two enamoured animals sail away in a boat "for a year and a day / To the land with the bong tree grows", where they get married. Long considered one of the n ation's favourite poems, it is combined here with other memorable examples of what Lear called "nonsense songs", such as 'Calico Pie' and 'The Duck and the Kangaroo', as well as with nonsense stories, cookery, botany and alphabets, in a collection that transports adults and children alike to the extraordinary world of Edward Lear's imagination. ...Show more
$18.99
NZD
Category: Poetry
You Know How a Cat will bring a mouse it has caught and lay it at your feet so each morning I bring you a poem that I've written when I woke up in the night as my tribute to your beauty &a promise of my love.-James Laughlin Across the ages, cats have provided their adopted humans with companionship , affection, mystery, and innumerable metaphors. Cats raise a mirror up to their beholders; cats endlessly captivate and hypnotise, frustrate and delight. To poets, in particular, these enigmatic creatures are the most delightful and beguiling of muses, as they purr, prowl, hunt, play, meow, and nap, often oblivious to their so-called masters. Cat Poems offers a litter of odes to our beloved felines by some of the greatest poets of all time. ...Show more
$27.99
NZD
Category: Poetry
In Poems to Fall in Love With Chris Riddell has selected and illustrated his very favourite classic and modern poems about love.This gorgeously illustrated collection celebrates love in all its guises, from silent admiration through passion to tearful resignation. These poems speak of the universal expe riences of the heart and are brought to life with Chris's exquisite, intricate artwork.This perfect gift features famous poems, old and new, and a few surprises. Classic verses sit alongside the modern to create the ultimate collection. Includes poems from Neil Gaiman, Nikita Gill, Carol Ann Duffy, E. E. Cummings, Shakespeare, Leonard Cohen, Derek Walcott, Hollie McNish, Kate Tempest, John Betjeman and Roger McGough and many more. ...Show more
$29.99
NZD
Category: Poetry | Reading Level: near fine
The Sunday Times Number One Bestseller Winner of The GoodReads Choice Award for Poetry 2017 From Rupi Kaur, the bestselling author of Milk and Honey, comes her long-awaited second collection of poetry. Illustrated by Kaur, The Sun and Her Flowers is a journey of wilting, falling, rooting, rising and b looming. It is a celebration of love in all its forms. this is the recipe of lifesaid my motheras she held me in her arms as i weptthink of those flowers you plantin the garden each yearthey will teach youthat people toomust wiltfallrootrisein order to bloom ...Show more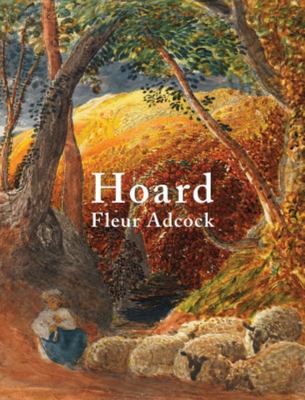 Hoard
by Fleur Adcock
$25.00
NZD
Category: Poetry
Hoard brings together poems Fleur Adcock had to keep under wraps for several years because they didn't suit the themes of her last two collections, The Land Ballot and Glass Wings. They include reflections on the tools of her trade (handwriting, typewriters), snatches of autobiography (a brief, ill-cons idered second marriage followed by her migration from New Zealand to England in 1963), and poems on trees, wildlife and everyday objects. Ellen Wilkinson, who led the Jarrow March in 1936, makes two appearances, joining Coleridge, several ancestors and two dogs. The most recent poems in the book recall Adcock's visits around the North Island in 2015, affirming her renewed although not uncritical affection for the country of her birth. ...Show more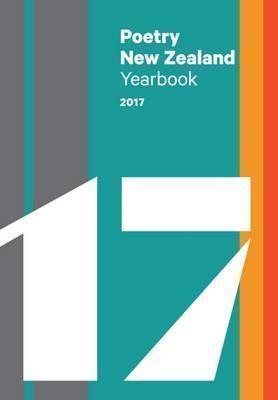 $34.99
NZD
Category: Poetry
TERRIFIC NEW NEW ZEALAND POETRYPoetry New Zealand, this country's longest-running poetry magazine, showcases new writing from New Zealand and overseas. It presents the work of talented newcomers as well as that of established voices.Issue #51 features 128 new poems, including work by featured poet Eliza beth Morton, Riemke Ensing, Mohamed Hassan, Anna Jackson, Michele Leggott, Kiri Piahana-Wong and Elizabeth Smither, as well as essays by Janet Charman, Lisa Samuels and Bryan Walpert, and reviews of 33 new poetry collections. ...Show more