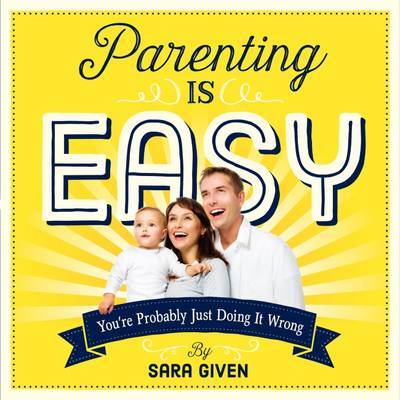 $24.99
NZD
Category: Parenting
Imagine a world where pregnant women are always upbeat and glowing, newborns sleep on cue, toddlers love to have their teeth brushed, and teenagers gaze adoringly at their parents. Impossible, you say? Not according to advertisers who flood the web with stock photos of perfect parents and children. They 'd have you believe that parenting is a piece of cake, and every significant moment of family life takes place on a spotless white couch. So when Sara Given, a real mother of a real toddler, saw a picture of a radiant new mother in a cute little sundress breastfeeding her newborn in the middle of a golf course, she finally had enough. She launched a Tumblr, which is now visited by tens of thousands of new parents looking for a daily pick-me-up. Because what better way is there to deal with the stress and strain of being a new parent than laughter? The perfect gift of cheer and solidarity, Parenting Is Easy exploits the disconnect between these preposterous photos and what happens in real life, and makes every reader laugh out loud--and feel better, too, because we're in on the joke. ...Show more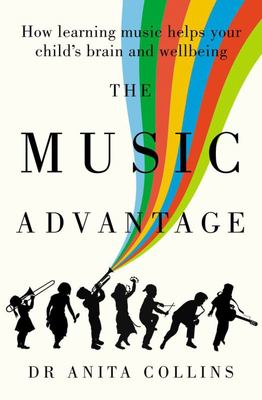 $36.99
NZD
Category: Parenting
Groundbreaking music educator Dr Anita Collins draws on the latest international neurological research to reveal the extraordinary and often surprising benefits of learning music for children from newborns to teenagers.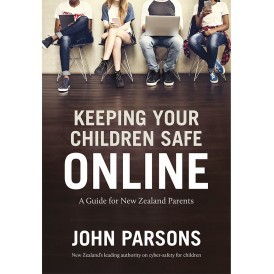 $34.99
NZD
Category: Parenting
Our children are being raised in a society that is radically different to that of just 20 years ago, as the internet has taken a central place in our lives, and with the virtually universal adoption of smart phones and computers by young people. This revolutionary and enormously disruptive technology ha s created a completely new set of challenges for parents, ones that are entirely different to those of a generation ago. Keeping Children Safe Online addresses these challenges head-on. The author, John Parsons, is arguably the country's leading authority on cyber safety for children. He works all over New Zealand with young people and their parents, showing them how they can stay safe in the online world. He also works as a consultant with the police, teachers and the health sector, and individually with children and their families to help them when things go wrong online. John brings an unparalleled wealth of direct experience to this issue. He has used this to develop a toolbox of highly practical, realistic and effective strategies that enable both children and their parents to deal with the challenges of digital technology, such as maintaining oversight of your child in the digital world, establishing boundaries for acceptable use, and preventing online sexual predation, cyber bullying, and cyber crime. These strategies do not depend on technological know-how - rather, they simply require you to have a clear set of family values, and then to enable your child to broadcast these into the online world. Keeping Children Safe Online is a hugely significant and ultimately empowering book that is essential reading for any modern parent. ...Show more
$19.99
NZD
Category: Parenting | Series: Dolly Fiction
This bestselling classic explains the facts of life to young children in an age-appropriate and straightforward manner, accompanied by lively illustrations.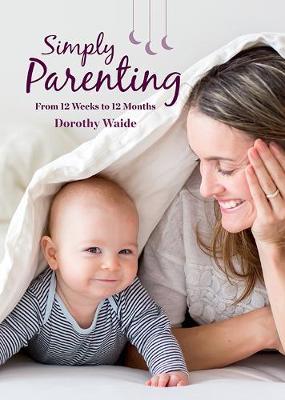 $39.99
NZD
Category: Parenting
'How do I encourage my baby to sleep through the night?' 'How do I teach my baby to self-settle?' 'Everyone else seems to be coping with their baby, but my boy just cries all the time. What is wrong with him?' If these questions sound familiar, then this is the book for you. The first three months may h ave passed by in a bit of a blur, but you made it. However, you probably don't quite feel like you have achieved expert status . . . yet. Enter the original baby-whisperer-to-the-stars, Dorothy Waide. Simply Parenting: From 12 Weeks to 12 Months picks up where Dorothy's first book You Simply Can't Spoil a Newborn left off, outlining all the parenting options from the end of the newborn stage until the testing yet terrific years of toddlerhood, using matter-of-fact language to gently guide you to make the decisions that are right for you and your baby. Whether you want to try the routine-based approach or if it suits you better to be more flexible – regardless of whether you are breast- or bottle-feeding, co-sleeping or swaddling – this book outlines all the options clearly and without judgement. After all, there truly is no 'one way fits all', and no one is more of an expert on your baby than you. Simply Parenting will help you to become your own baby's whisperer. ...Show more

$39.99
NZD
Category: Parenting | Reading Level: near fine
Babies are bursting with potential. Each new experience and sensation stimulates their brain and provides pathways for future learning. Interaction and play are the keys to maximising a baby's learning potential in the first year, and Nurturing Your Baby's Potential is the ideal resource for parents and caregivers. Written by experienced child and hospital play specialist and mother of four, Nicola Woollaston, it is an inspiring and practical, multi-level book that: - explains in clear language how babies develop in the first year: motor skills, social and emotional, language, cognitive and intellectual - offers more than 60 simple ideas and activities to stimulate children's development and learning - presents the latest research into key aspects of child development in the first year Colour-coded for easy reference, and illustrated with more than 200 photographs, Nurturing Your Baby's Potential is essential reading for all parents, grandparents, caregivers and childcare professionals. ...Show more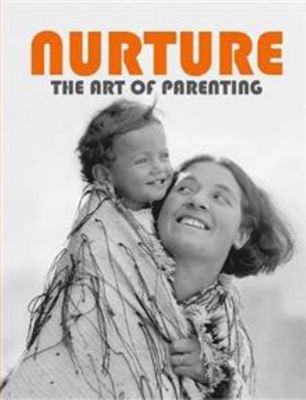 $39.99
NZD
Category: Parenting | Reading Level: near fine
This is a book about community; about fostering the potential of children to boost New Zealand's wellbeing. It's a book of parenting ideas, shared by parents keen on growing the greater good. These parents challenged the norm - to keep parenting views to ourselves - and demonstrated that everyday parent s have great ideas that should be shared. Nurture links these generously gifted ideas to key personal virtues for living a great life. The virtues - wisdom, courage, compassion, integrity, self-mastery and belief -stem from the field of positive psychology, the study of happiness and wellbeing. They are virtues to cultivate in children and, to support child development, develop in our families, communities and schools. Illustrated throughout with beautiful photos from mid-century New Zealand, the linking of ideas with imagery invokes a head-heart response; a powerful invitation for reflection, learning and growth.By opening our hearts and minds to ideas ¿ both sharing them and receiving them -we embrace a timeless truth: it takes a village to raise great children. Nurture invites us all to lead the way to a community and country of new possibility. ...Show more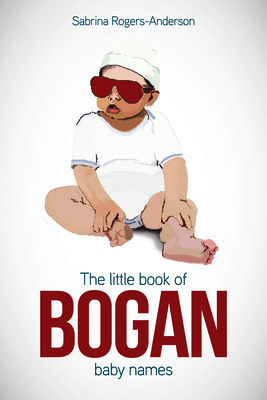 $19.99
NZD
Category: Parenting
A slightly different take on naming your baby. The little book of Bogan baby names with over 200 names explains what they clearly mean or so we think? Sabrina Rogers-Anderson, an expert on baby names for a parenting website covers all names from vintage to hipsters, to celebrity names with artistic th emes.There is no other topic that has resonated so deeply with the Australian public than the bogan baby names column she started writing back in 2014 that went viral in a matter of days. Appearing on Channel Ten's The Project and with hundreds of requests to conduct radio interviews Sabrina decided to make her column a regular yearly event. "Most readers have taken my bogan musings as they were intended – a good-natured laugh. We all have a bit of bogan in us that needs to be celebrated. Truth be told, I can't help but like some of these names just a little bit". ...Show more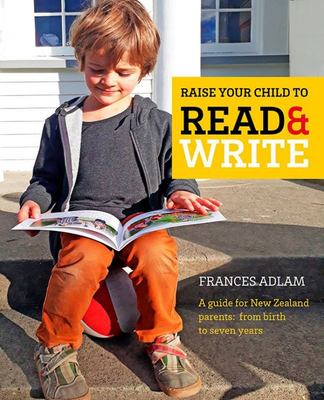 $39.99
NZD
Category: Parenting | Reading Level: near fine
This book offers parents an understanding of the key tools required to give your child the best start in learning to read and write. It is based on the simple concept that how you talk, read and write with your child will directly affect their success in reading and writing for the rest of their lives. Frances Adlam is an educationalist who has vast experience in guiding parents to raise a child who thrives at reading and writing. In this book she shares toolkits of key ideas that you can use to enhance this process. You will be encouraged to know that your child¿s aptitude for learning to read and write at school is largely shaped by the language, reading and writing experiences you offer her or him from birth, something that is easily achieved by any engaged parent. Frances also explains how to work with children with learning differences, such as dyslexia. Weaving together science-based evidence with her work in the field of education, Frances shows how, in this busy, technologically based world we live in, the way to grow a child¿s brain for success in reading and writing is based on child development principles of positive relationships, communication, language and self-expression. Raise Your Child to Read and Write is an indispensable guide for all parents of children from birth to seven years, who want to optimise their child¿s learning development. ...Show more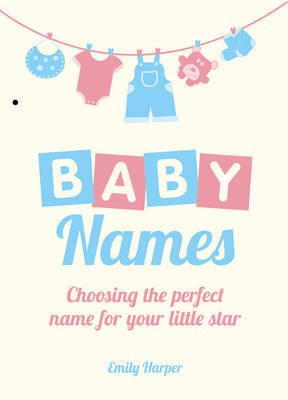 $17.99
NZD
Category: Parenting
So you want your child to be ...a famous rugby player? How about Phaidra or Zinz? ...an opera singer? How about Montserrat or Placido? ...a world-class fashion designer? How about Donatella or Valentino? What's in a name? Nobody knows what the future will hold, but we should never underestimate the infl uence of a well-chosen and meaningful name. Whatever you hope your little bundle will grow up to be, you'll find the perfect name inside! ...Show more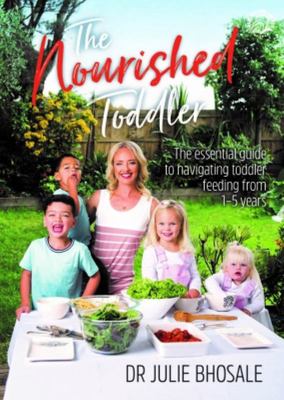 $39.99
NZD
Category: Parenting
The much anticipated follow on book from The Nourished Baby, this is your essential guide for navigating toddler feeding from 1 to 5 years of age. Dr Julie Bhosale, an active researcher, university lecturer and mother to two boisterous boys, unpacks the science of the major developmental changes across toddlerhood and just what foods will help to fuel this. Those more controversial topics surrounding what to feed our toddlers including, grains, dietary fat, and toddler milk are covered in detail plus her top strategies for how to actually get food into fussy eaters - especially the strong-willed toddler. With detailed meal plans for each stage, recipe ideas, guidance on more specialist areas (like constipation and introducing different foods), the importance of sleep and tips to manage screen use and more, The Nourished Toddler is your one-stop-shop for not only nourishing your toddler but bringing back some of the magic of family meal times. ...Show more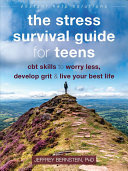 $39.99
NZD
Category: Parenting | Series: The\Instant Help Solutions Ser.
Is stress getting the best of you? Do you ever feel overwhelmed, like your life is zooming by? This practical, proven-effective, and easy-to-use survival guide has your back! School pressure, BFF drama, body changes, social media, dating--is it any wonder you're feeling stressed? You aren't alone. Many teens today find themselves worried, anxious, and stressed out. But there are ways you can take control of your stress before it interferes with your life. This go-to survival guide will show you how to deal with stress so you can get back to the things that make you happy. With this fun and easy guide, you'll learn how cognitive behavioral therapy (CBT) can help you challenge negative thoughts and replace them with more helpful, flexible ways of seeing life's challenges. You'll also discover how important it is to slow down and notice the things that are really going well in your life! Finally, you'll learn to figure out what's really important to you, and how you can use your values to build resilience against stress and future setbacks. Life is full of stress, but that doesn't mean you have to be. With this book, you'll learn to quiet your negative inner voice and focus on your strengths, so you can conquer any challenge you might face, achieve your goals, and live your very best life. ...Show more