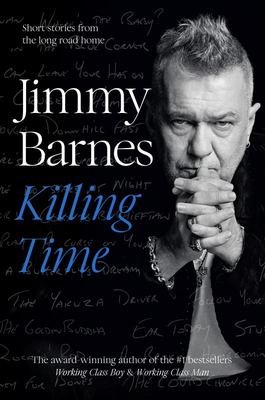 $44.99
NZD
$49.99
(10% off)
Category: Music
From the rock legend turned master storyteller, this collection of non-fiction short stories is vintage Jimmy. Stories of adventure, misadventure, love and loss from the #1 bestselling author of the critically acclaimed memoirs Working Class Boy and Working Class Man. Outrageous, witty, warm and wise, K illing Time shares more than 40 yarns from an epic life - a dazzling collection of tall tales, out-takes and B-sides from one of Australia's finest storytellers. ...Show more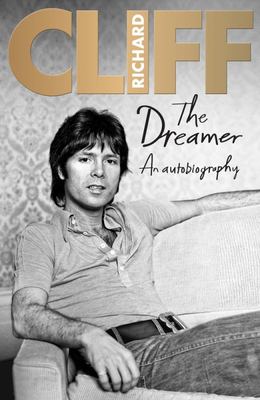 $40.00
NZD
Category: Music | Reading Level: near fine
Published to coincide with his 80th birthday, a tour and another new album, national treasure Sir Cliff Richard has emerged stronger than ever after devastating false accusations threatened to ruin his life. As he celebrates 60 years in music, he tells his incredible story in his first, full autobiograp hy. A living history of pop.'Before Cliff Richard and The Shadows there was nothing worth listening to in British music.' John LennonCelebrating sixty years in music, with a hit in every decade since the 1950s, Sir Cliff Richard surely has a story to tell: coming of age in 1950s London, playing at the 2is Cafe where it all began, and now approaching is 80th birthday with record sales of 250m and counting.Cliff Richard was a pioneer - an original, with a new sound style, exploding out of London's post-war skiffle scene. His debut single 'Move It' is widely credited as the record that kick started British rock 'n' roll. Pre-Beatles, Cliff was the teen idol. His story takes us in front of screaming fans across the UK and beyond, onto TV's first pop show Oh Boy!, then through 40 years of Top of the Pops, first with the Kinks and latterly the likes of McFly. He's seen era-defining pop groups and iconic TV shows come and go. He's still making new music, and this summer he's playing to sell-out arenas.His recent struggles have only intensified the devotion of his fans, and spurred him on to a new phase of creativity. He feels the time is right to tell his own story and cement his legacy in the history of pop culture. ...Show more
$65.00
NZD
Category: Music
The lyrics to the songs of the Beatles read like poetry. This book treats them as such, and illustrates each track artistically, paying careful attention to detail and high design standards. The stories, themes and ideas behind nearly 200 songs are explored in this beautiful book that includes photogra phs, artwork and illustration to bring the Fab Four's lyrics to life as never before. ...Show more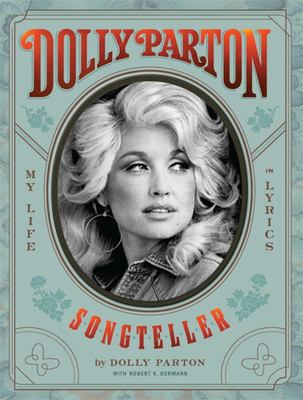 $69.99
NZD
Category: Music
Dolly Parton, Songteller: My Life in Lyrics is a landmark celebration of the remarkable life and career of a country music and pop culture legend. As told by Dolly Parton in her own inimitable words, explore the songs that have defined her journey. Illustrated throughout with previously unpublished imag es from Dolly Parton's personal and business archives. Mining over 60 years of songwriting, Dolly Parton highlights 150 of her songs and brings readers behind the lyrics. Packed with never-before-seen photographs and classic memorabilia - Explores personal stories, candid insights, and myriad memories behind the songs Dolly Parton, Songteller: My Life in Lyrics reveals the stories and memories that have made Dolly a beloved icon across generations, genders, and social and international boundaries.   ...Show more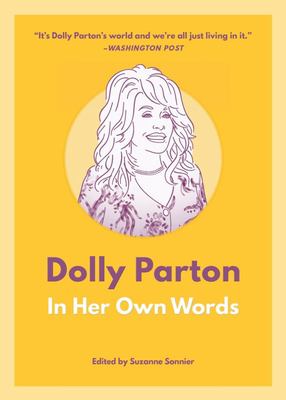 $24.99
NZD
Category: Music | Series: In Their Own Words Ser.
Get inside the head of one of the most beloved musicians of our time, a longtime country music phenomenon turned titan of industry and cultural icon: Dolly Parton.   This collection of quotes has been carefully curated from Parton's numerous public statements--interviews, speeches, social media posts, and more. It's a comprehensive picture of her legacy as one of America's most recognizable music superstars, whose considerable impact can be felt well beyond popular culture.   Since her career began in the Nashville music scene of the 1960s, Parton has become revered for her work as a singer, multi-instrumentalist, and songwriter. Parton has sold over 100 million records world-wide, she's one of the most-honored female country performers of all time, and in 1999, she was inducted into the Country Music Hall of Fame. Her profile has long transcended her musical achievements, as she became a successful businesswoman and co-owner of the Dollywood Company. She has also been recognized for her philanthropic work, providing scholarships and awards through her Dollywood Foundation and successful literacy program.   This collection is a look into the inner workings of the woman known for penning such hits as "I Will Always Love You" and "9 to 5." Now, for the first time, you can find Parton's most inspirational, thought-provoking quotes in one place, providing an intimate and direct look into the mind of this legendary musical icon. ...Show more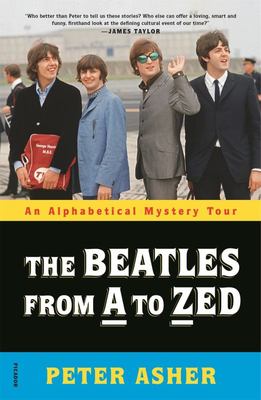 $37.99
NZD
Category: Music
A legendary record producer and performer takes readers on an alphabetical journey of insights into the music of the Beatles and individual reminiscences of John, Paul, George, and Ringo.   Peter Asher met the Beatles in the spring of 1963, the start of a lifelong association with the band and its mem bers. He had a front-row seat as they elevated pop music into an art form, and he was present at the creation of some of the most iconic music of our times.   Asher is also a talented musician in his own right, with a great ear for what was new and fresh. Once, when Paul McCartney wrote a song that John Lennon didn't think was right for the Beatles, Asher asked if he could record it. "A World Without Love" became a global No. 1 hit for his duo, Peter & Gordon. A few years later Asher was asked by Paul McCartney to help start Apple Records; the first artist Asher discovered and signed up was a young American singer-songwriter named James Taylor. Before long he would be not only managing and producing Taylor but also (having left Apple and moved to Los Angeles) working with Linda Ronstadt, Neil Diamond, Robin Williams, Joni Mitchell, and Cher, among others.   The Beatles from A to Zed grows out of his popular radio program "From Me to You" on SiriusXM's The Beatles Channel, where he shares memories and insights about the Fab Four and their music. Here he weaves his reflections into a whimsical alphabetical journey that focuses not only on songs whose titles start with each letter, but also on recurrent themes in the Beatles' music, the instruments they played, the innovations they pioneered, the artists who influenced them, the key people in their lives, and the cultural events of the time.   Few can match Peter Asher for his fresh and personal perspective on the Beatles. And no one is a more congenial and entertaining guide to their music. ...Show more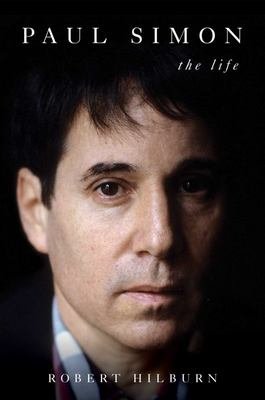 $37.99
NZD
Category: Music
Acclaimed music writer Robert Hilburn's "epic" and "definitive" (Rolling Stone) biography of music icon Paul Simon, written with Simon's full participation--but without his editorial control--that "reminds us how titanic this musician is" (The Washington Post). For more than fifty years, Paul Simon has spoken to us in songs about alienation, doubt, resilience, and empathy in ways that have established him as one of the most beloved artists in American pop music history. Songs like "The Sound of Silence," "Bridge Over Troubled Water," "Still Crazy After All These Years," and "Graceland" have moved beyond the sales charts and into our cultural consciousness. But Simon is a deeply private person who has said he will not write an autobiography or talk to biographers. Finally, however, he has opened up for Robert Hilburn--for more than one hundred hours of interviews--in this "brilliant and entertaining portrait of Simon that will likely be the definitive biography" (Publishers Weekly, starred review). Over the course of three years, Hilburn conducted in-depth interviews with scores of Paul Simon's friends, family, colleagues, and others--including ex-wives Carrie Fisher and Peggy Harper, who spoke for the first time--and even penetrated the inner circle of Simon's long-reclusive muse, Kathy Chitty. The result is a deeply human account of the challenges and sacrifices of a life in music at the highest level. In the process, Hilburn documents Simon's search for artistry and his constant struggle to protect that artistry against distractions--fame, marriage, divorce, drugs, record company interference, rejection, and insecurity--that have derailed so many great pop figures. "As engaging as a lively American tune" (People), Paul Simon is a "straight-shooting tour de force...that does thorough justice to this American prophet and pop star" (USA TODAY, four out of four stars). "Read it if you like Simon; read it if you want to discover how talent unfolds itself" (Stephen King). ...Show more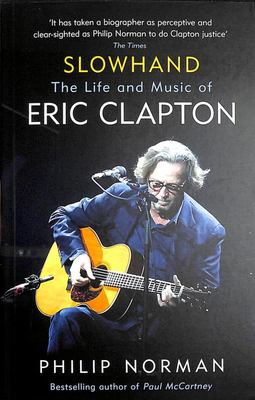 $27.99
NZD
Category: Music
Eric Clapton is acknowledged to be rock's greatest virtuoso, the unrivalled master of its most essential tool, the solid-body electric guitar. Clapton transfigured three of the 1960s' most iconic bands, the Yardbirds, Cream and Blind Faith, walking away from each when it failed to measure up to his exa cting standards. He was the only outsider be an honorary member of the Beatles and the Rolling Stones, and the studio musician of choice for solo superstars from Bob Dylan to Aretha Franklin. Yet even as a rock god in excelsis, his true passion was always the blues. Even his own blues heroes, the likes of Muddy Waters, B. B. King and Buddy Guy, would recognise the supremacy of this wispy white boy from the English county of Surrey. No life has been more rock 'n' roll than Clapton's in his epic consumption of drugs and alcohol, his insatiable appetite for expensive cars, clothes, and women - most famously revealed when he fell in love with Pattie Boyd, the wife of his best friend, George Harrison, and the inspiration for 'Layla'. With the benefit of unrestricted access to family members, close friends and fellow musicians, and his encyclopedic knowledge of sixties music and culture, Philip Norman has written the definitive portrait of the insecure, often pain-racked man. ...Show more
$59.99
NZD
Category: Music
"Looking at Terry's photographs is like gazing through a window at the most extraordinary and exciting moments of my life. I'm so glad he was with us throughout the madness: in his evocative and stylish photos he captured those moments as no other photographer could." - Elton John Elton John and iconic photographer Terry O'Neill worked together for many years, taking in excess of 5,000 photographs. From intimate backstage shots to huge stadium concerts, the photographs in this book represent the very best of this archive, with most of the images being shown here for the first time. O'Neill has drawn on his personal relationship with Elton John to write the book's introduction and captions. ...Show more
$29.99
NZD
Category: Music
Throughout her life, Dolly Parton has been seen as a beacon of guts, straight-talk, kindness and grit, beginning her life in poverty and growing to become one of the most resonant, prolific and long-lived icons of the modern era. In this new book, Dolly's personal code of conduct is transformed into pra ctical guidance for readers who want to know how she would handle many of the real-life challenges they themselves are facing. Calling upon Dolly's personal examples, quotes, song titles and lyrics, and famous film scenes that were meaningful to her, as well as personal anecdotes provided by her co-stars, friends, family members, and peers,Everything I Need to Know I Learned from Dolly Parton provides insights into how to handle dozens of challenges, from managing heartbreak and succeeding at work, to raising children and responding to inequality. Dozens of quotes, insights and full-color photos provide a glimpse into how Dolly has lived her life and how her approach can help readers overcome anything thrown at them. ...Show more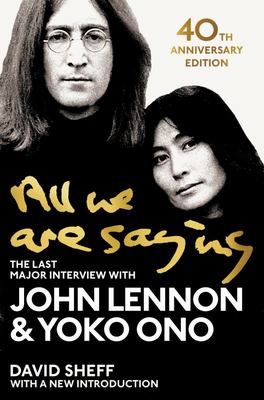 $24.99
NZD
Category: Music
The last major interview with John Lennon and Yoko Ono, conducted by New York Times bestselling author David Sheff, featuring a new introduction that reflects on the fortieth anniversary of Lennon's death.Originally published in Playboy in 1981 just after John Lennon's assassination, All We Are Saying i s a rich, vivid, complete interview with Lennon and Yoko Ono, covering art, creativity, the music business, childhood beginnings, privacy, how the Beatles broke up, how Lennon and McCartney collaborated (or didn't) on songs, parenthood, money, feminism, religion, and insecurity. Of course, at the heart of the conversation is the deep romantic and spiritual bond between Lennon and Ono.Sheff's insightful questions set the tone for Lennon's responses and his presence sets the scene, as he goes through the kitchen door of Lennon and Yoko's apartment in the Dakota and observes moments at Lennon's famous white piano and the rock star's work at the stove, making them grilled cheese sandwiches. Sheff's new introduction looks at his forty-year-old interview afresh, and examines how what he learned from Lennon has resonated with him as a man and a parent. This is a knockout interview: unguarded, wide-ranging, alternately frisky and intense. ...Show more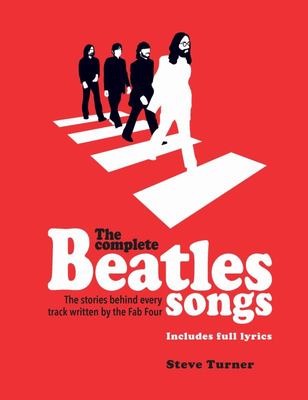 $55.00
NZD
Category: Music | Series: Stories Behind the Songs Ser.
This book is the first of its kind, a definitive look at the Beatles' music, including lyrics in one complete package. The Complete Beatles Songs is the authoritative masterpiece the Beatles deserve.