(Certain cover images may not match that shown)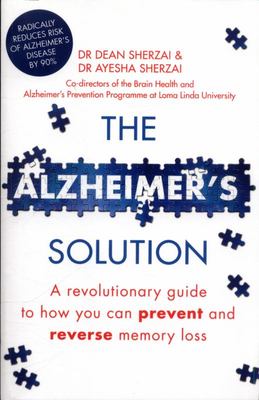 $37.99
NZD
Category: Mind, Body & Spirit
'The Alzheimer's Solution is a very important book on the role of lifestyle in successful cognitive aging.' Dr Dilip Jeste, Distinguished Professor of Psychiatry and Neurosciences, University of California, San Diego School of Medicine 'The Sherzais' research is changing the landscape of neurodegenerati ve diseases as well as the outcomes for thousands of patients.' Dr Keith Black, Chairman of the Neurosurgery Department and Director of the Maxine Dunitz Neurological Institute, Cedars-Sinai Medical Center Alzheimer's Disease is one of the most feared diagnoses - 850,000 people are estimated to suffer from it in the UK alone. While the incidence of this devastating condition has increased at an unprecedented rate in the last decade, modern medicine has made no real breakthroughs in preventing or managing it - until now. New scientific research and clinical trials suggest that patients can see improvement in memory, cognition, attention and mood. In The Alzheimer's Solution, Drs Dean and Ayesha Sherzai, two of the world's leading neurologists, present the very latest research on the five lifestyle factors scientifically linked to brain health: nutrition, exercise, stress, sleep and multi-modal activities that engage as much of the brain as possible. Readers will learn how each of these factors impacts their brain health and practical advice on how to make improvements in each of these areas to significantly prevent and reverse cognitive decline. ...Show more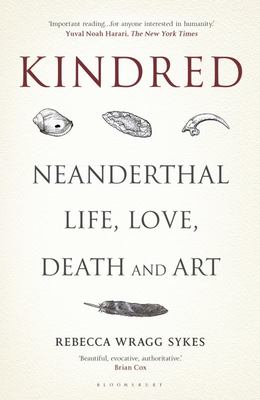 $40.00
NZD
Category: Mind, Body & Spirit
In Kindred, Neanderthal expert Rebecca Wragg Sykes shoves aside the clich of the shivering ragged figure in an icy wasteland, and reveals the Neanderthal you don't know, our ancestor who lived across vast and diverse tracts of Eurasia and survived through hundreds of thousands of years of massive climat e change. This book sheds new light on where they lived, what they ate, and the increasingly complex Neanderthal culture that researchers have discovered.   Since their discovery 150 years ago, Neanderthals have gone from the losers of the human family tree to A-list hominins. Our perception of the Neanderthal has changed dramatically, but despite growing scientific curiosity, popular culture fascination, and a wealth of coverage in the media and beyond are we getting the whole story? The reality of 21st century Neanderthals is complex and fascinating, yet remains virtually unknown and inaccessible outside the scientific literature.   Based on the author's first-hand experience at the cutting-edge of Palaeolithic research and theory, this easy-to-read but information-rich book lays out the first full picture we have of the Neanderthals, from amazing new discoveries changing our view of them forever, to the more enduring mysteries of how they lived and died, and the biggest question of them all: their relationship with modern humans. ...Show more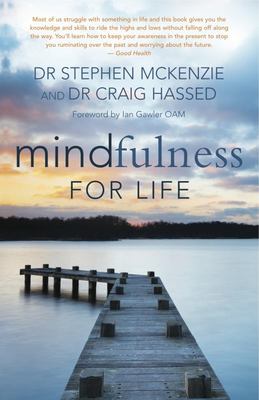 Mindfulness for Life
by Stephen McKenzie; Craig Hassed; Ian Gawler (Foreword by)
$34.99
NZD
Category: Mind, Body & Spirit
Mindfulness for Life is the only book you'll ever need on mindfulness and has been for over 4 years. Since its release in 2012, Mindfulness for Life has established itself as the essential resource for those searching for the intangible qualities often lost in the fast pace of modern day life. It shows you how to apply mindfulness techniques to your own life whether you need help with medical conditions, personal development or spiritual development. This modern classic includes chapters on: stress and ageing anxiety depression addiction attention deficit orders pain, weight management eating disorders heart disease and stroke cancer dementia sleep lifestyle education workplace parenting sporting enhancement self-actualisation happiness enlightenment development. Mindfulness for Life is written by two experts in the field who bring the medical perspective of an international authority on mindfulness and the psychological perspective of a researcher. The result is this highly regarded title that translates the scientific principles behind mindfulness into a simple, practical and accessible manual to applying mindfulness - for life. Only a few minutes a day can start to change your life. With multiple reprints since its first release, find out today why Mindfulness for Life continues to change lives and remains a forerunner in the ongoing 'Mindfulness Revolution'. ...Show more
$28.99
NZD
Category: Mind, Body & Spirit
The 7 Habits of Highly Effective People is recognized as one of the most influential audiobooks ever recorded. In this seminal work, Stephen R. Covey presents a holistic, integrated, principle-centered approach for solving personal and professional problems. With penetrating insights and pointed anecdot es, Covey reveals a step-by-step pathway for living with fairness, integrity, honesty and human dignity--principles that give us the security to adapt to change, and the wisdom and power to take advantage of the opportunities that change creates. The 7 Habits have become so famous because they work. From Habit 1: Be Proactive and Habit 2: Begin with the End in Mind, millions of people have worked their way through the 7 and found in them a key to transforming their lives. Translated into thirty-four languages The 7 Habits of the Highly Effective People has been the key to the success of legions of business leaders and individuals the world over. ...Show more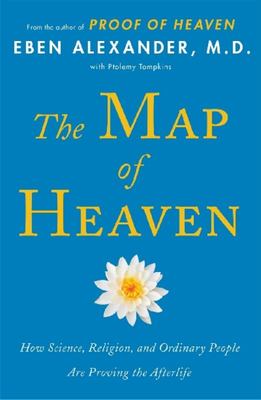 $29.99
NZD
Category: Mind, Body & Spirit
When neurosurgeon Dr Eben Alexander published Proof of Heaven, his account of his near-death experience, he was contacted by a large number of readers: some argued that his account was impossible to believe; but others wrote to share their own profound journey to the afterlife or their stories of contac t with loved ones who had died. Drawing on these stories and on research into and conversations with prominent scientists, philosophers and religious figures, Dr Alexander takes a wide-ranging look at the meaning of life, the nature of consciousness and the possibility of life after death. Dr Alexander explores the many possibilities and explanations for near-death and after-death experiences - both scientific and spiritual - and he comes to this conclusion: 'Our spirit is not dependent on the brain or body. It is eternal, and no one has one sentence worth of hard evidence that it isn't.' Compassionate, accessible and compelling, this is a book provides comfort, offers hope and reinforces what we all know to be true, whether believers or not: the strength of love is eternal, and our connections live on past death. ...Show more
$24.99
NZD
Category: Mind, Body & Spirit
Leading clinical psychologist Lisa Damour identifies the seven key phases marking the journey from girlhood to womanhood, and offers practical advice for those raising teenage girls. We expect an enormous amount from our teenage girls in a world where they are bombarded with messages about how they sho uld look, behave, succeed. Yet we also speak as though adolescence is a nightmare rollercoaster ride for both parent and child, to be endured rather than enjoyed. In Untangled, world authority and clinical psychologist Lisa Damour provides an accessible, detailed, comprehensive guide to parenting teenage girls. She believes there is a predictable blueprint for how girls grow; seven easily recognisable 'strands' of transition from childhood through adolescence and on to adulthood. Girls naturally develop at different rates, typically on more than one front, and the transition will be unique to every girl. Each chapter describes a phase, such as 'contending with adult authority' and 'entering the romantic world', with hints and tips for parents and daughters, and a 'when to worry' section. Damour writes sympathetically and clearly, providing a practical and helpful guide for any parent, and for teenage girls too. ...Show more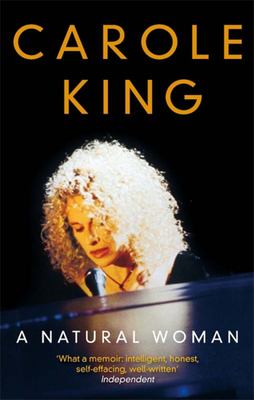 $29.99
NZD
Category: Mind, Body & Spirit
This is a memoir by the iconic singer-songwriter chronicling her story from her beginnings in Brooklyn through her remarkable success as one of the world's most acclaimed musical talents, to her present day as a leading performer and activist.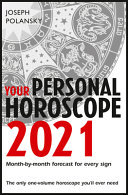 $27.99
NZD
Category: Mind, Body & Spirit
Your complete one-volume guide to the year 2021. This fantastic and in-depth book includes month-by-month forecasts for every sign and all you need to know to find out what is in store for you in the year ahead. The only one-volume horoscope you'll ever need. Your essential guide to love, life and car eer success in 2021. This popular, complete one-volume guide contains all you need to know about your personal horoscope for the year 2021. Be prepared for the forthcoming year with monthly predictions for your own sign and discover how to maximise your opportunities and potential to make the most of 2021. This bestselling astrological guide contains: - A personality profile for each sign - A forecast for the year ahead - what you can expect in terms of wealth, home, health, social and love life - A month-by-month forecast of your best days and worst days - the ideal days to attract love, money or success, and when it's better to just stay in bed Joseph Polansky is a leading US astrologer who has been practising astrology for over 20 years. ...Show more
$24.99
NZD
Category: Mind, Body & Spirit | Reading Level: very good
A unique collaboration between cartoonist/author Bev Aisbett and Dr Russ Harris, this is an illustrated, simplified pocketbook version of Russ's original, international bestseller 'The Happiness Trap'. It's an easy-to-read introduction to all those powerful life-changing ideas or a great refresher cours e for those already familiar with the approach.Commonplace ideas about happiness are often misleading, inaccurate and likely to make you miserable in the long term. For example, positive thinking often does not work -- and research shows it actually makes some people feel worse! So open 'The Happiness Trap Pocketbook' and learn how a new scientifically proven, mindfulness-based approach called Acceptance and Commitment Therapy (better known as ACT) can help you find genuine wellbeing and fulfilment.Whether you're lacking confidence, facing illness, stressed at work, struggling with low self-esteem, trying to lose weight or quit smoking, or just wanting to be happier, healthier, and more fulfilled -- in this book you will learn effectivetechniques to:* reduce stress and worry* rise above fear, doubt and insecurity* handle painful thoughts and feelings more effectively* break self-defeating habits* develop self-acceptance and self-compassion* let go of inaccurate and misleading (but very popular)ideas about happiness, and* create a rich, full and meaningful life. ...Show more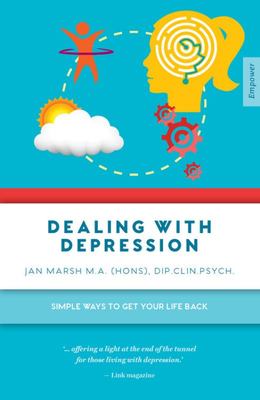 $19.99
NZD
Category: Mind, Body & Spirit | Series: Empower Ser.
Dealing with Depression offers a simple, easy to follow, non-judgmental and, above all, effective exploration of depression and how to manage it. A range of strategies is outlined, including the physiological fundamentals of sleep, healthy diet and exercise as well as ideas from positive psychology that help us to take care of ourselves. Learning to regulate emotions and show compassion to ourselves and others not only reduces the impact of depression but also improves life and relationships, building resilience and decreasing the likelihood of recurring depressive episodes. Part One provides the essential background information for understanding depression. It demystifies depression and aims to remove any sense of shame about it. Instead it explains depression as a process that follows the laws of nature and is no more shameful than catching the flu. Part Two gives specific tips to improve well-being in body, mind and spirit. This prescription for physical, mental and spiritual fitness can go a long way towards both curing and preventing depression. Good self-care can improve connections to the world and to other people, creating resilience for facing the ups and downs of life. Case studies follow six people who suffered from depression for a variety of reasons and who have used the strategies outlined here to successfully deal with their depression and get their lives back. ...Show more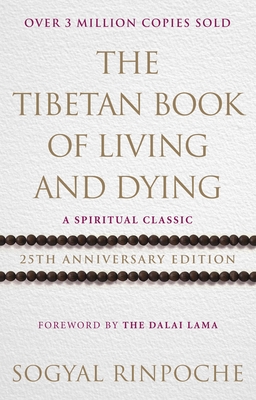 $40.00
NZD
Category: Mind, Body & Spirit
25th Anniversary EditionOver 3 Million Copies Sold'I couldn't give this book a higher recommendation' BILLY CONNOLLYWritten by the Buddhist meditation master and popular international speaker Sogyal Rinpoche, this highly acclaimed book clarifies the majestic vision of life and death that underlies the T ibetan Buddhist tradition. It includes not only a lucid, inspiring and complete introduction to the practice of meditation, but also advice on how to care for the dying with love and compassion, and how to bring them help of a spiritual kind. But there is much more besides in this classic work, which was written to inspire all who read it to begin the journey to enlightenment and so become 'servants of peace'. ...Show more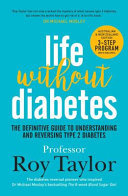 $35.00
NZD
Category: Mind, Body & Spirit
Life Without Diabetes has descriptive copy which is not yet available from the Publisher.