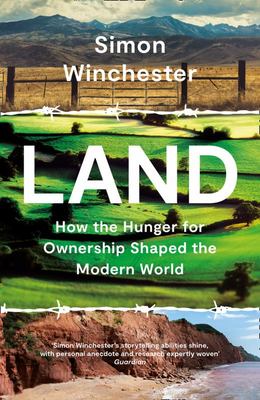 $39.99
NZD
Category: History
From the bestselling author Simon Winchester, a human history of land around the world: who mapped it, owned it, stole it, cared for it, fought for it and gave it back. The ownership of land has always been complicated, opaque, and more than a little anarchic when viewed from the outside. In this book, Simon Winchester explores the the stewardship of land, the ways it is delineated and changes hands, the great disputes, and the questions of restoration – particularly in the light of climate change and colonialist reparation. A global study, this is an exquisite exploration of what the ownership of land might really mean – not in dry-as-dust legal terms, but for the people who live on it. ...Show more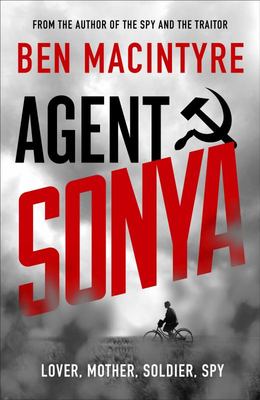 $40.00
NZD
Category: History
In the quiet Cotswolds village of Great Rollright in 1945, an elegant housewife emerged from her cottage to go on her usual bike ride. A devoted wife and mother-of-three, Mrs Burton seemed to epitomise rural British domesticity.However, rather than pedalling towards the shops with her ration book, she w as racing through the Oxfordshire countryside to gather scientific intelligence from one of the country's most brilliant nuclear physicists. Secrets that she would transmit to Soviet intelligence headquarters via the radio transmitter she was hiding in her outdoor privy. Far from a British housewife, Mrs Burton - born Ursula Kuczynski, and codenamed 'Sonya' - was a German Jew, a dedicated communist, a colonel in Russia's Red Army, and a highly-trained spy. From planning an assassination attempt on Hitler in Switzerland, to spying on the Japanese in Manchuria, and helping the Soviet Union build the atom bomb, Sonya conducted some of the most dangerous espionage operations of the twentieth century. Her story has never been told - until now. Agent Sonya is the exhilarating account of one woman's life; a life that encompasses the rise and fall of communism itself, and altered the course of history. ...Show more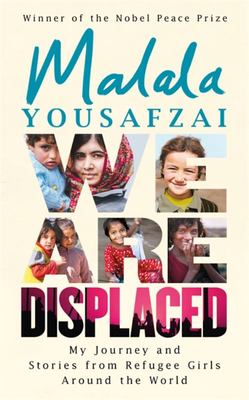 $34.99
NZD
Category: History | Reading Level: near fine
Nobel Peace Prize winner and bestselling author Malala Yousafzai introduces some of the faces behind the statistics and news stories we read or hear every day about the millions of people displaced worldwide. Malala's experiences travelling the world and visiting refugee camps caused her to reconsider h er own displacement - first as an Internally Displaced Person when she was a young child in Pakistan, and then as an international activist who could travel anywhere in the world, except to the home she loved. In We Are Displaced, which is part memoir, part communal storytelling, Malala not only explores her own story of adjusting to a new life while longing for home, but she also shares the personal stories of some of the incredible girls she has met on her various journeys -girls who have lost their community, relatives, and often the only world they've ever known. In a time of immigration crises, war, and border conflicts, We Are Displaced is an important reminder from one of the world's most prominent young activists that every single one of the 68.5 million currently displaced is a person - often a young person - with hopes and dreams, and that everyone deserves universal human rights and a safe home. ...Show more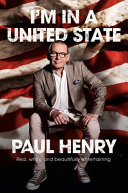 $36.99
NZD
Category: History
Paul Henry reflects on his life and times in this homage to the land of the slightly shabby stars and stripes.
$39.99
NZD
Category: History
In the early hours of Thursday 19 March 2020, the luxury cruise liner Ruby Princess docked at Sydney's Circular Quay, the gateway to Australia. Hours later, 2700 passengers disembarked. Yet in the middle of a pandemic sweeping the planet, there were no health checks. Over the next few days, the passenge rs got some bad news. The COVID-19 virus had infected some on the ship, and it spread rapidly. Months of investigation and a Special Commission uncovered a series of catastrophic mistakes, from negligence to corporate greed of an industry with a history of only caring for its bottom line. This 'super-spreader incident' was a viral bomb that exploded in the heart of Australia's biggest city - and a disaster that could and should have been prevented. In his page-turning book, investigative journalist Duncan McNab explores the causes of the spectacular quarantine failure, the cruise industry, the lives of the victims and their families, and the turbulent politics of blame. ...Show more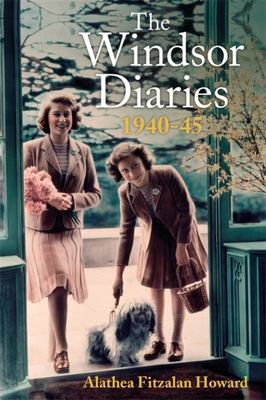 $37.99
NZD
Category: History
The Windsor Diaries are the never-before-seen diaries of Alathea Fitzalan Howard, who lived alongside the young Princesses Elizabeth and Margaret at Windsor Castle during the Second World War. Alathea's home life was an unhappy one. Her parents had separated and so during the war she was sent to live wi th her grandfather, Viscount Fitzalan of Derwent, at Cumberland Lodge in Windsor Great Park. There Alathea found the affection and harmony she craved as she became a close friend of the two princesses, visiting them often at Windsor Castle, enjoying parties, balls, cinema evenings, picnics and celebrations with the Royal Family and other members of the Court. Alathea's diary became her constant companion during these years as day by day she recorded every intimate detail of life with the young Princesses, often with their governess Crawfie, or with the King and Queen. Written from the ages of sixteen to twenty-two, she captures the tight-knit, happy bonds between the Royal Family, as well as the aspirations and anxieties, sometimes extreme, of her own teenage mind. These unique diaries give us a bird's eye view of Royal wartime life with all of Alathea's honest, yet affectionate judgments and observations - as well as a candid and vivid portrait of the young Princess Elizabeth, known to Alathea as 'Lilibet', a warm, self-contained girl, already falling for her handsome prince Philip, and facing her ultimate destiny: the Crown.   ...Show more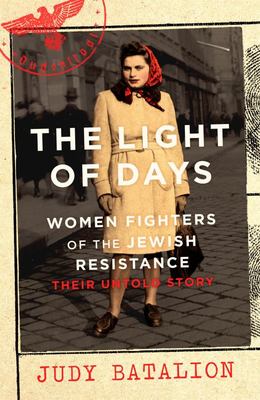 $34.99
NZD
Category: History
Judy Batalion, the granddaughter of Holocaust survivors, discovered an extraordinary story of women who fought the Nazis. The "ghetto girls" paid off Gestapo guards, hid revolvers in loaves of bread and jars of marmalade, helped build systems of underground bunkers. They flirted with Nazis, bought them off with wine, whiskey and home cooking, and shot and killed them. They helped the sick and taught the kids, they bombed German train lines and blew up Vilna's water supply. There has been no book in the English language that brings together the incredible and integral stories of Jewish female resistance fighters. A propulsive narrative history, DAUGHTERS OF THE RESISTANCE will at last tell the true story of these incredible women. It follows a group of intimately bound resistance fighters in the harrowing year of 1943 as they prepare for insurgence and find themselves in ever graver danger. At its center is Renieh Kukelkohn, a smuggler and messenger from a small city in Poland who scurried by foot and by train across her war torn country at constant risk of death in service of defeating Hitler. The result is an unforgettable story about feminism, female friendship and revolt. ...Show more
$39.99
NZD
Category: History
A visual introduction to our planet and society told through the history of our greatest inventions and the technology that has changed the world. In his signature playful style, Peter Goes illustrates the most fascinating technologies, from the first tools to the most specialized IT, from medical brea kthroughs to the creation of YouTube. He includes remarkable scientists and innovators and highlights lesser-known stories. A compelling history of technology from the Stone Age to the present day, from America to the Southern hemisphere and beyond. ...Show more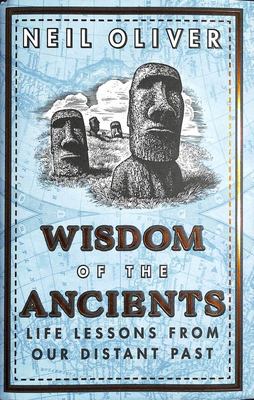 $50.00
NZD
Category: History
From the bestselling author of The Story of the British Isles in 100 Places comes this inspiring and beautifully written meditation on the wisdom inherited from our ancestors. For all we have gained in the modern world, simple peace of mind is hard to find. In a time that is increasingly fraught with c omplexity and conflict, we are told that our wellbeing relies on remaining as present as possible. But what if the key to being present lies in the past? In Wisdom of the Ancients, Neil Oliver takes us back in time, to grab hold of the ideas buried in forgotten cultures and early civilizations. From Laetoli footprints in Tanzania to Keralan rituals, stone circles and cave paintings, Oliver takes us on a global journey through antiquity. A master storyteller, drawing on immense knowledge of our ancient past, he distils this wisdom into twelve messages that have endured the test of time, and invites us to consider how these might apply to our lives today. The result is powerful and inspirational, moving and profound. ...Show more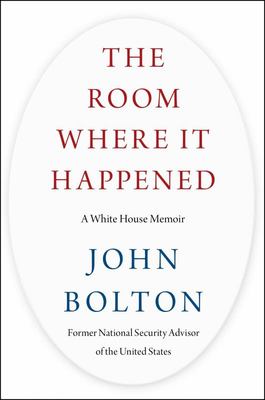 $39.99
NZD
Category: History | Reading Level: very good
Trump's National Security Advisor took detailed notes. The result is the most comprehensive and substantial account of the Trump Administration from a senior advisor who had served three previous presidents over 30 years, with stunning revelations about happened inside the most powerful room in the nati on. John Bolton served as National Security Advisor to President Donald Trump for 519 days. A seasoned public servant who had previously worked for Presidents Reagan, Bush #41, and Bush #43, Bolton brought to the administration thirty years of experience in international issues and a reputation for tough, blunt talk. In his memoir, he offers a substantive and factual account of his time in the room where it happened. ...Show more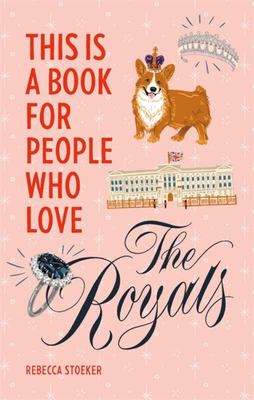 $27.99
NZD
Category: History
From the line of succession to the Queen's corgis, this charming book is a perfect primer on the fascinating world of British royalty. Full of fun facts and surprising stories to delight longtime enthusiasts and new fans alike, This Is a Book for People Who Love the Royals digs into all of the aspects o f everyone's favorite monarchy. Uncover the history of British royalty and answers to common questions -- like how royal titles work, who is in the line of succession, and why the guards at Buckingham Palace never smile -- as well as deep dives into fashion, jewelry, and other palace perks. Profiles of popular family members, including Her Majesty Queen Elizabeth II, Princess Diana, Prince William and Kate Middleton, and more, add personality to this irresistible celebration. ...Show more
$45.00
NZD
Category: History | Series: World War II: the Definitive Visual History Ser.
Published to commemorate the 75th anniversary of Victory in Europe Day (May 2020) and Victory in Japan Day (August 2020), this first of two volumes is an outstanding concise history of WWII from the Munich Crisis to the Battle of Kursk.   This first of two volumes begins in the period when the Axis po wers reigned supreme. In little more than two years Germany, Italy, and Japan had conquered much of mainland Europe, moved east into the Soviet Union, and pushed the Allies out of the Far East and Pacific. From defeat on the beaches of Dunkirk and the jungles of the Philippines, this compelling history moves forward to victory in the North African desert, the snow-covered Soviet plains, and the Pacific island of Guadalcanal. It ends just as the Allies start to turn the tide against the Third Reich, with the extraordinary dramas of the Battle of the Bulge, D-Day, and the race to Berlin still to come.   Bind-up ofSecond World War Experience: BlitzkriegandSecond World War Experience: Axis Ascendant. ...Show more