(Certain cover images may not match that shown)
Rage
by Bob Woodward
$55.00
NZD
Category: General Non-Fiction
Bob Woodward's new book, Rage, is an unprecedented and intimate tour de force of original reporting on the Trump presidency. Rage goes behind the scenes like never before, with stunning new details about early national security decisions and operations and Trump's moves as he faces a global pandemic, e conomic disaster and racial unrest. Woodward, the #1 internationally bestselling author of 13 #1 bestsellers, including Fear: Trump in the White House, shows Trump up close in his entirety before the 2020 presidential election. President Trump has said publicly that Woodward has interviewed him. What is not known is that Trump provided Woodward a window into his mind through a series of exclusive interviews. At key decision points, Rage shows how Trump's responses to the crises of 2020 were rooted in the instincts, habits and style he developed during his first three years as president. Rage draws from hundreds of hours of interviews with firsthand witnesses, as well as participants' notes, emails, diaries, calendars and confidential documents. Woodward obtained 25 personal letters exchanged between Trump and North Korean leader Kim Jong Un that have not been public before. Kim describes the bond between the two leaders as out of a "fantasy film," as the two leaders engage in an extraordinary diplomatic minuet. Rage will be the foundational account of the Trump presidency, its turmoil, contradictions and risks. It is an essential document for any voter seeking an accurate inside view of the Trump years - volatile and vivid.   ...Show more
$27.99
NZD
Category: General Non-Fiction
Clive James is a life-long admirer of the work of Philip Larkin. Somewhere Becoming Rain gathers all of James's writing on this towering literary figure of the twentieth century, together with extra material now published for the first time.The greatness of Larkin's poetry continues to be obscured by th e opprobrium attaching to his personal life and his private opinions. James writes about Larkin's poems, his novels, his jazz and literary criticism; he also considers the two major biographies, Larkin's letters and even his portrayal on stage in order to chart the extreme and, he argues, largely misguided equivocations about Larkin's reputation in the years since his death.Through this joyous and perceptive book, Larkin's genius is delineated and celebrated. James argues that Larkin's poems, adored by discriminating readers for over half a century, could only have been the product of his reticent, diffident, flawed, and all-too-human personality.Erudite and entertaining in equal measure, Somewhere Becoming Rain is a love letter from one of the world's best living writers to one of its most cherished poets. ...Show more
$24.99
NZD
Category: General Non-Fiction
An international bestseller, the first climate book that doesn't leave the reader depressed: realistic and hopeful, witty and clarifying.
$37.99
NZD
Category: General Non-Fiction
Thirty-five-year-old Mohammed bin Salman's sudden rise stunned the world. Political and business leaders such as former Prime Minister Tony Blair and WME Chairman Ari Emmanuel flew out to meet with the Crown Prince and came away convinced that his desire to reform the kingdom was sincere. He spoke passi onately about bringing women into the workforce and toning down Saudi Arabia's restrictive Islamic law. He lifted the ban on women driving and explored investments in Silicon Valley. But 'MBS' began to betray an erratic interior beneath the polish laid on by scores of consultants and public relations experts like McKinsey & Company. The allegations of excess and about the brutality of his regime began to slip out. Then there was the assassination of journalist Jamal Khashoggi. While stamping out dissent in the Saudi royal family by holding three hundred members in the Ritz-Carlton Hotel for months, he continued to exhibit his extreme wealth, including the purchase of a $70 million chateau in Europe and one of the world's most expensive yachts. It seemed that he did not understand nor care about how the outside world would react to his flexing of autocratic muscle. Blood and Oil is a gripping work of investigative journalism about the precipitous ascent of one of the world's most decisive and dangerous new leaders, and the simultaneous fraying Western-Saudi relations. Caught in his net are well-known U.S. bankers, Hollywood figures, and politicians, all eager to help a charming Crown Prince with extraordinary powers, hunger for lucre, a tight relationship with President Trump's son in law Jared Kushner, and an apparent willingness to break anything -and anyone - that gets in the way of his vision. If his bid fails, Saudi Arabia has the potential to become an unstable failed state and magnet for Islamic extremists. And if his bid to transform his country succeeds, even in part, it will have consequences around the world. ...Show more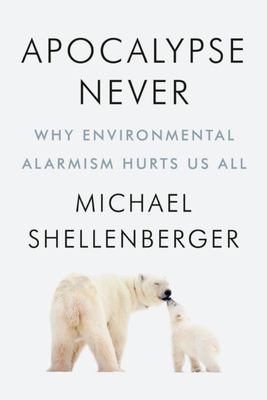 $39.99
NZD
Category: General Non-Fiction
Climate change is real but it's not the end of the world. It is not even our most serious environmental problem. Michael Shellenberger has been fighting for a greener planet for decades. He helped save the world's last unprotected redwoods. He co-created the predecessor to today's Green New Deal. And h e led a successful effort by climate scientists and activists to keep nuclear plants operating, preventing a spike of emissions. But in 2019, as some claimed "billions of people are going to die," contributing to rising anxiety, including among adolescents, Shellenberger decided that, as a lifelong environmental activist, leading energy expert, and father of a teenage daughter, he needed to speak out to separate science from fiction. Despite decades of news media attention, many remain ignorant of basic facts. Carbon emissions peaked and have been declining in most developed nations for over a decade. Deaths from extreme weather, even in poor nations, declined 80 percent over the last four decades. And the risk of Earth warming to very high temperatures is increasingly unlikely thanks to slowing population growth and abundant natural gas. Curiously, the people who are the most alarmist about the problems also tend to oppose the obvious solutions. What's really behind the rise of apocalyptic environmentalism? There are powerful financial interests. There are desires for status and power. But most of all there is a desire among supposedly secular people for transcendence. This spiritual impulse can be natural and healthy. But in preaching fear without love, and guilt without redemption, the new religion is failing to satisfy our deepest psychological and existential needs... ...Show more
$37.99
NZD
Category: General Non-Fiction
When news of the budding romance between a beloved English prince and an American actress broke, it captured the world's attention and sparked an international media frenzy. But while the Duke and Duchess of Sussex have continued to make headlines – from their engagement, wedding, and birth of their son Archie to their unprecedented decision to step back from their royal lives – few know the true story of Harry and Meghan. For the very first time, FINDING FREEDOM goes beyond the headlines to reveal unknown details of Harry and Meghan's life together, dispelling the many rumours and misconceptions that plague the couple on both sides of the pond. As members of the select group of reporters that cover the British Royal Family and their engagements, Omid Scobie and Carolyn Durand have witnessed the young couple's lives as few outsiders can. With unique access and written with the participation of those closest to the couple, FINDING FREEDOM is an honest, up-close, and disarming portrait of a confident, influential, and forward-thinking couple who are unafraid to break with tradition, determined to create a new path away from the spotlight, and dedicated to building a humanitarian legacy that will make a profound difference in the world. ...Show more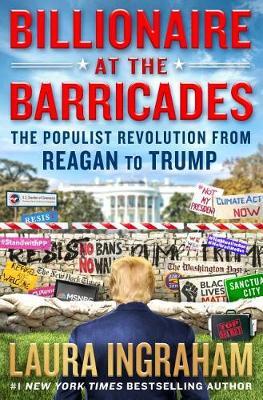 $34.99
NZD
Category: General Non-Fiction
A REESE'S BOOK CLUB X HELLO SUNSHINE BOOK PICK THE NEW YORK TIMES BESTSELLER 'This book is my story about growing up in a Black girl's body.' From a leading voice on racial justice, an eye-opening account of growing up Black, Christian and female that exposes how white America's love affair with 'divers ity' so often falls short of its ideals. Austin Channing Brown's first encounter with a racialized America came at age seven, when she discovered her parents named her Austin to deceive future employers into thinking she was a white man. Growing up in majority-white schools and churches, Austin writes, 'I had to learn what it means to love Blackness,' a journey that led to a lifetime spent navigating America's racial divide as a writer, speaker and expert helping organisations practice genuine inclusion. In a time when nearly every institution (schools, churches, universities, businesses) claims to value diversity in its mission statement, Austin writes in breathtaking detail about her journey to self-worth and the pitfalls that kill our attempts at racial justice. Her stories bear witness to the complexity of America's social fabric and invite the reader to confront apathy, recognise God's ongoing work in the world and discover how Blackness-if we let it-can save us all. 'Austin Channing Brown introduces herself as a master memoirist. This book will break open hearts and minds. It's an example of how one woman can change the world by telling the truth about her life with unflinching, relentless courage' GLENNON DOYLE 'Most people say, "that books has legs"; I measure the impact of a book by how often I throw it across the room. [Austin's book] has serious wings. It broke me open' BRENE BROWN ...Show more
$36.99
NZD
Category: General Non-Fiction
The inside story of how a network of influential climate sceptics, politicians and business leaders fought to control Australia's response to the climate crisis. As the climate crisis threatens more extreme bushfire seasons, droughts and floods, many Australians are demanding their leaders answer the qu estion: 'Why didn't you do something?' The Carbon Club reveals the truth behind Australia's two decades of climate inaction. It's the story of how a loose confederation of influential climate-science sceptics, politicians and business leaders sought to control Australia's response to the climate crisis. They shared a fear that dealing with climate change would undermine the nation's wealth, jobs and competitive advantage - and the power of the carbon club. Central to their strategy was an international campaign to undermine climate science and the urgency of the climate crisis. The more the climate science was questioned, the more politicians lost the imperative to act. The sustained success of the carbon club over two decades explains why Australian governments failed to deal with the challenge of climate change. But at what cost to us and the next generation? One of Australia's most respected investigative journalists, Marian Wilkinson has tracked the rise and rise of Australia's carbon club in brilliant detail, with extraordinary access to key players on all sides. The result is a book that is both essential and disturbing reading.   ...Show more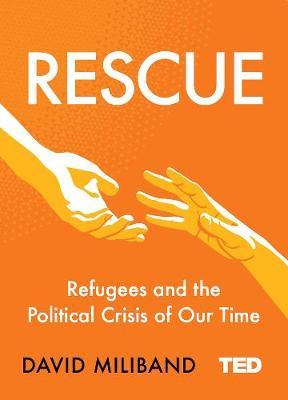 $22.99
NZD
Category: General Non-Fiction | Series: Ted 2 Ser.
'A THOUGHTFUL, CAREFULLY ARGUED AND MORALLY PERSUASIVE CASE FOR DOING MORE' FINANCIAL TIMES  'PART CALL TO ARMS, PART COLLECTION OF STORIES (INCLUDING HIS OWN), IT IS A POWERFUL INVITATION TO CARE ABOUT REFUGEES, TO SEE THEM AS HUMANS, JUST LIKE YOU OR ME, WHO DESPERATELY NEED OUR HELP' RED We are in the midst of a global refugee crisis. Sixty five million people are fleeing for their lives. The choices are urgent, not just for them but for all of us. What can we possibly do to help?   With compassion and clarity, David Miliband shows why we should care and how we can make a difference. He takes us from war zones in the Middle East to the heart of Europe to explain the crisis and show what can be done, not just by governments with the power to change policy but by citizens with the urge to change lives. His innovative and practical call to action shows that the crisis need not overwhelm us.   Miliband says this is a fight to uphold the best of human nature in the face of rhetoric and policy that humour the worst. He defends the international order built by western leaders out of the ashes of the Second World War, but says now is the time for reform.  Describing his family story as the son of refugees, and drawing revealing lessons from his life in politics, David Miliband shows that if we fail refugees then we betray our own history, values and interests. The message is simple: rescue refugees and we rescue ourselves.     ...Show more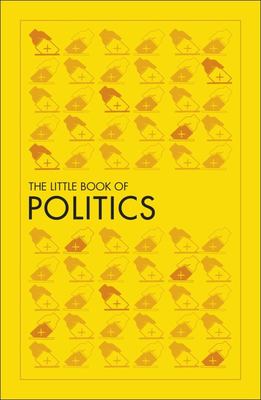 $21.00
NZD
Category: General Non-Fiction
Packed with infographics and flowcharts that explain complex concepts in a simple but exciting way, this book is the perfect pocket-sized introduction to politics and political thought. From the origins of democracy to Machiavelli's cunning statecraft, Rousseau's "social contract" to the American Decla ration of Independence, Marxist communism, the dawn of populism, and identity politics, The Little Book of Politics examines the philosophies behind the different political beliefs and methods of government used around the world over the course of human history. One of a series of new, compact sister titles to DK's "Big Ideas" series, The Little Book of Politics offers you the same combination of clear text and hard-working infographics in a portable format that is perfect for reading on the go. ...Show more