(Certain cover images may not match that shown)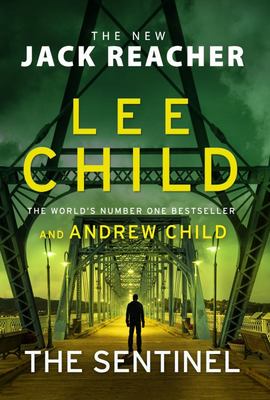 The Sentinel
by Lee Child and Andrew Child
$32.99
NZD
$37.00
(10% off)
Category: Fiction | Reading Level: very good
The edge-of-your-seat, heart-in-mouth new Jack Reacher thriller for 2020 - his 25th adventure.   Jack Reacher gets off the bus in a sleepy no-name town outside Nashville, Tennessee. He plans to grab a cup of coffee and move right along. Not going to happen. The town has been shut down by a cyber attack. At the centre of it all, whetherhe likes it or not, is Rusty Rutherford. He's an average IT guy, but he knows more than he thinks. As the bad guys move in on Rusty, Reacher moves in on them . . . And now Rusty knows he's protected, he's never going to leave the big man's side. Reacher might just have to stick around and find out what the hell's gone wrong . . . and then put it right, like only he can.   ...Show more
$37.99
NZD
Category: Fiction
Compelling new novel of stigma and secrecy from Sunday Times bestseller. It is 1987 and a small Irish community is preparing for the wedding of two of its young inhabitants. They're barely adults, not so long out of school and still part of the same set of friends they've grown up with. As the friends head home from the beach that last night before the wedding, there is a car accident. Three survive the crash but three are killed. And the reverberations are felt throughout the small town. Connor, the young driver of the car, lives. But staying among the angry and the mourning is almost as hard as living with the shame, and so he leaves the only place he knows for another life. Travelling first to Liverpool, then London, by the noughties he has made a home - of sorts - for himself in New York. The city provides shelter and possibility for the displaced, somewhere Connor can forget his past and forge a new life. But the secrets, the unspoken longings and regrets that have come to haunt those left behind will not be silenced. And before long, Connor will have to meet his past. ...Show more
$19.99
NZD
Category: Fiction | Reading Level: very good
In a small back alley in Tokyo, there is a café which has been serving carefully brewed coffee for more than one hundred years. But this coffee shop offers its customers a unique experience: the chance to travel back in time... From the author of Before the Coffee Gets Cold comes a story of four new cus tomers each of whom is hoping to take advantage of Cafe Funiculi Funicula's time-travelling offer. Among some faces that will be familiar to readers of Kawaguchi's previous novel, we will be introduced to: The man who goes back to see his best friend who died 22 years ago The son who was unable to attend his own mother's funeral The man who travelled to see the girl who he could not marry The old detective who never gave his wife that gift... This beautiful, simple tale tells the story of people who must face up to their past, in order to move on with their lives. Kawaguchi once again invites the reader to ask themselves: what would you change if you could travel back in time? ...Show more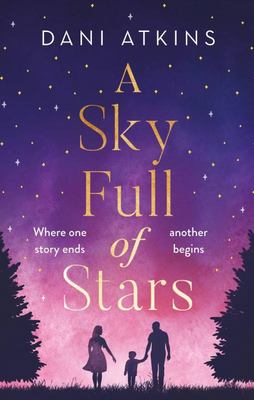 $29.99
NZD
Category: Fiction
Award-winning romance writer Dani Atkins returns in this heart-breaking love story, in which a newly widowed father brings up his six-year-old son alone. He'd have done everything differently if he'd known she'd be gone so soon... When Lisa married Alex, she gave his life meaning. She was a professional astronomer: a stargazer. And when she gazed at Alex, she saw that behind his tough exterior was a man she could love. Alex, Lisa and their young son Connor made a happy little universe. But then Lisa dies in a train crash, and their universe is destroyed. Alex is shattered by loss, and overwhelmed by the difficulties of being a single father to a six-year-old boy. How can he and Connor carry on without Lisa lighting up their lives? Then Alex meets four strangers. Two men and two women, who never met Lisa, but whose lives changed profoundly because she died. As Alex hears their stories, he begins to realise the world may not be as cruel and senseless as it seems. Perhaps, after all, the future is written in the stars... Praise for Dani Atkins: 'Beautifully written ... A simultaneously heartbreaking and uplifting tale of love, loss and sacrifice' Heat 'Atkins writes with immediacy and compassion' Mail on Sunday 'A captivating story that packs an emotional punch' Heidi Swain 'Powerful. Ruthlessly honest. Hauntingly moving. The characters ripped my heart wide open in this beautiful story about love and loss and heart-rending choices. Dani Atkins does not shy away from asking tough questions, and her answers are ones that will make you weep. Intense and emotional, I loved every moment of it' Kate Furnivall 'A stunning, heartfelt story of fierce maternal love, sacrifice and second chances' Alice Peterson ...Show more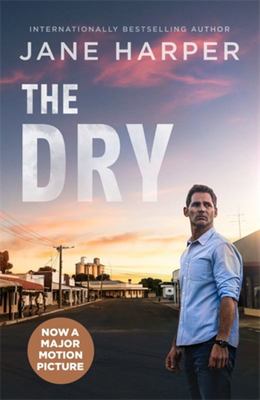 $19.99
NZD
Category: Fiction
NOW A MAJOR MOTION PICTURE STARRING ERIC BANA AS AARON FALK. WHO REALLY KILLED THE HADLER FAMILY? It hasn't rained in Kiewarra for two years. Tensions in the farming community become unbearable when three members of the Hadler family are discovered shot to death on their property. Everyone assumes Luke Hadler committed suicide after slaughtering his wife and six-year-old son. Federal Police investigator Aaron Falk returns to his hometown for the funerals and is unwillingly drawn into the investigation. As suspicion spreads through the town, Falk is forced to confront the community that rejected him twenty years earlier. Because Falk and his childhood friend Luke Hadler shared a secret, one which Luke's death threatens to unearth ... ...Show more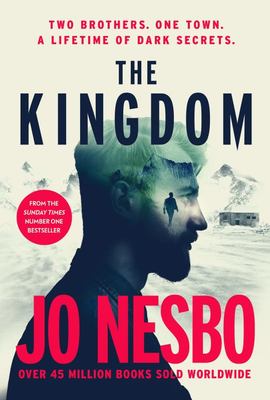 $37.00
NZD
Category: Fiction
*A STUNNING NEW STANDALONE THRILLER FROM THE AUTHOR OF THE BESTSELLING HARRY HOLE SERIES* In the mountains of Norway a man lives a peaceful existence. However one day his younger brother, always the more successful and charming of the two, turns up to visit, accompanied by his new wife. It soon turns ou t that the little brother is not quite as angelic as he seems. Set in a small town filled with secrets, this is a compellingly atmospheric new thriller from the Sunday Times number one bestseller. *JO NESBO HAS SOLD OVER 45 MILLION BOOKS WORLDWIDE*   ...Show more
$36.99
NZD
Category: Fiction | Series: Mickey Haller Ser.
Lincoln Lawyer Mickey Haller is back in the heartstopping new thriller from #1 New York Times bestselling author Michael Connelly. Defense attorney Mickey Haller is pulled over by police, who find the body of a client in the trunk of his Lincoln. Haller is charged with murder and can't make the exorbita nt $5 million bail slapped on him by a vindictive judge.   Mickey elects to defend himself and must strategize and build his defense from his jail cell in the Twin Towers Correctional Center in downtown Los Angeles, all the while looking over his shoulder--as an officer of the court he is an instant target.   Mickey knows he's been framed. Now, with the help of his trusted team, he has to figure out who has plotted to destroy his life and why. Then he has to go before a judge and jury and prove his innocence.   In his highest stakes case yet, Mickey Haller fights for his life and shows why he is "a worthy colleague of Atticus Finch...in the front of the pack in the legal thriller game" (Los Angeles Times).     ...Show more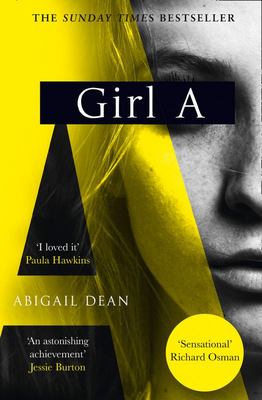 Girl A
by Abigail Dean
$32.99
NZD
Category: Fiction
For readers of Room and Sharp Objects, a propulsive and psychologically immersive novel about a young girl who escapes captivity--but not the secrets that shadow the rest of her life. "'Girl A,' she said. 'The girl who escaped. If anyone was going to make it, it was going to be you.'" Lex Gracie doesn't want to think about her family. She doesn't want to think about growing up in her parents' House of Horrors. And she doesn't want to think about her identity as Girl A: the girl who escaped, the eldest sister who freed her older brother and four younger siblings. It's been easy enough to avoid her parents--her father never made it out of the House of Horrors he created, and her mother spent the rest of her life behind bars. But when her mother dies in prison and leaves Lex and her siblings the family home, she can't run from her past any longer. Together with her sister, Evie, Lex intends to turn the House of Horrors into a force for good. But first she must come to terms with her siblings - and with the childhood they shared. What begins as a propulsive tale of escape and survival becomes a gripping psychological family story about the shifting alliances and betrayals of sibling relationships--about the secrets our siblings keep, from themselves and each other. Who have each of these siblings become? How do their memories defy or galvanize Lex's own? As Lex pins each sibling down to agree to her family's final act, she discovers how potent the spell of their shared family mythology is, and who among them remains in its thrall and who has truly broken free.   ...Show more
$36.99
NZD
Category: Fiction | Series: Martin Scarsden
The gripping new Martin Scarsden novel. She breathes deeply, trying to quell the rising sense of panic. A detective came to her home, drugged her and kidnapped her. She tries to make sense of it, to imagine alternatives, but only one conclusion is possible: it's the past, come to claim her.  Martin Sc arsden's new life seems perfect, right up until the moment it's shattered by a voicemail: a single scream, abruptly cut off, from his partner Mandalay Blonde. Racing home, he finds an unconscious man sprawled on the floor and Mandy gone. Someone has abducted her. But who, and why? So starts a twisting tale of intrigue and danger, as Martin probes the past of the woman he loves, a woman who has buried her former life so deep she has never mentioned it. And for the first time, Mandy finds denial impossible, now the body of a mystery man has been discovered, a man whose name she doesn't know, a man she was engaged to marry when he died. It's time to face her demons once and for all; it's time she learned how to trust. Set in a Sydney riven with corruption and nepotism, privilege and power, Trust is the third riveting novel from award-winning and internationally acclaimed writer Chris Hammer. 'The best Australian crime novel since Peter Temple's The Broken Shore.' - The Times on Silver   ...Show more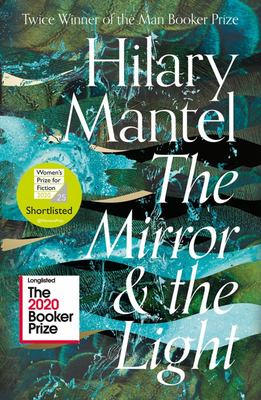 $37.99
NZD
Category: Fiction | Series: Wolf Hall Ser.
With The Mirror and the Light, Hilary Mantel brings to a triumphant close the trilogy she began with Wolf Hall and Bring Up the Bodies. She traces the final years of Thomas Cromwell, the boy from nowhere who climbs to the heights of power, offering a defining portrait of predator and prey, of a ferociou s contest between present and past, between royal will and a common man's vision: of a modern nation making itself through conflict, passion and courage.     ...Show more
$34.99
NZD
Category: Fiction
The joyous, charming and utterly irresistible new novel from the author of mega-bestseller The Single Ladies of Jacaranda Retirement Village At nearly ninety, retired nature writer Hattie Bloom prefers the company of birds to people, but when a fall lands her in a nursing home she struggles to cope with the loss of independence and privacy. From the confines of her 'room with a view' of the carpark, she dreams of escape. Fellow 'inmate', the gregarious, would-be comedian Walter Clements also plans on returning home as soon as he is fit and able to take charge of his mobility scooter. When Hattie and Walter officially meet at The Night Owls, a clandestine club run by Sister Bronwyn and her dog, Queenie, they seem at odds. But when Sister Bronwyn is dismissed over her unconventional approach to aged care, they must join forces -- and very slowly an unlikely, unexpected friendship begins to grow. Full of wisdom and warmth, The Great Escape from Woodlands Nursing Home is a gorgeously poignant, hilarious story showing that it is never too late to laugh -- or to love. ...Show more
$9.99
NZD
$19.99
(50% off)
Category: Fiction
"Deliciously entertaining, this Australian novel is packed with wit and suspense, and it also delivers sharp insights about family dynamics and love." -- People Magazine A twisty, compelling new audiobook about one woman's complicated relationship with her mother-in-law that ends in death... From the moment Lucy met her husband's mother, she knew she wasn't the wife Diana had envisioned for her perfect son. Exquisitely polite, friendly, and always generous, Diana nonetheless kept Lucy at arm's length despite her desperate attempts to win her over. And as a pillar in the community, an advocate for female refugees, and a woman happily married for decades, no one had a bad word to say about Diana...except Lucy. That was five years ago. Now, Diana is dead, a suicide note found near her body claiming that she longer wanted to live because of the cancer wreaking havoc inside her body. But the autopsy finds no cancer. It does find traces of poison, and evidence of suffocation. Who could possibly want Diana dead? Why was her will changed at the eleventh hour to disinherit both of her children, and their spouses? And what does it mean that Lucy isn't exactly sad she's gone? Fractured relationships and deep family secrets grow more compelling with every chapter in this twisty, captivating new audiobook from Sally Hepworth. Praise for Sally Hepworth: "With jaw-dropping discoveries, and realistic consequences, this novel is not to be missed. Perfect for lovers of Big Little Lies." --Library Journal, starred review "Hepworth deftly keeps the reader turning pages and looking for clues, all the while building multilayered characters and carefully doling out bits of their motivations." --Booklist ...Show more