$70.00
NZD
Category: Atlases
Remote, evocative and romantic, the frozen continent holds a unique place in the psyche of humanity. It is a world apart. Separated geographically from warmer lands by the cold and tumultuous waters of the Southern Ocean and separated in our mind by just as wide a chasm. Antarctica is different to other continents; it has never been permanently inhabited and has no native population. Many parts of the interior are still pristine; a rare quality on this ever more sanitized and urbanized planet, and although becoming rarer, there are still a few places where human feet have never trod, vistas that no eye has yet seen. Peter Fretwell's pioneering maps reveal every knowable facet of this isolated land, from the life of an iceberg to the adventures of penguins and albatrosses, from drowning coasts to unimaginable blizzards, deep water conveyors and the realities of the not-so-distant future. ...Show more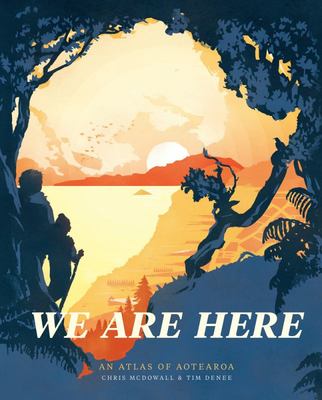 $70.00
NZD
Category: Atlases
An extraordinary visual data book like no other. Clustered yet scattered, we New Zealanders live across the country's physical landscapes, experiencing its varied weather and environments. We co-create its political, economic and social systems on a daily basis. Each of us has a particular view of Aotea roa, yet nobody comprehends the whole. This book's sets of maps and graphics help New Zealanders make sense of their country, to grasp the scale, diversity and intricacies of Aotearoa, and to experience feelings of connection to land, to place, to this time in our history, and to one another. By making data visible, each graphic reveals insights about Aotearoa. They answer a range of questions: Who visits us? How were these lands formed? Where do we live and work? How equal are we? How do we hurt ourselves? Where do our cats go to at night? This compelling mixture of charts, graphs, diagrams, maps and illustrations is functional, beautiful, insightful and enlightening. It tells us where we are, here, in 2018. Essays by some of New Zealand's best thinkers complete the package. ...Show more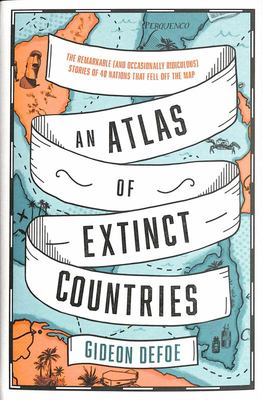 $34.99
NZD
Category: Atlases
Prisoners of Geography meets Bill Bryson: a funny, fascinating, beautifully illustrated - and timely - history of countries that, for myriad and often ludicrous reasons, no longer exist. 'Countries are just daft stories we tell each other. They're all equally implausible once you get up close' Countri es die. Sometimes it's murder, sometimes it's by accident, and sometimes it's because they were so ludicrous they didn't deserve to exist in the first place. Occasionally they explode violently. A few slip away almost unnoticed. Often the cause of death is either 'got too greedy' or 'Napoleon turned up'. Now and then they just hold a referendum and vote themselves out of existence.   This is an atlas of nations that fell off the map. The polite way of writing an obituary is: dwell on the good bits, gloss over the embarrassing stuff. This book fails to do that. And that is mainly because most of these dead nations (and a lot of the ones that are still alive) are so weird or borderline nonsensical that it's impossible to skip the embarrassing stuff. The life stories of the sadly deceased involve a catalogue of chancers, racists, racist chancers, conmen, madmen, people trying to get out of paying tax, mistakes, lies, stupid schemes and General Idiocy. Because of this - and because treating nation states with too much respect is the entire problem with pretty much everything - these accounts are not fussed about adding to all the earnest flag saluting in the world, however nice some of the flags are. ...Show more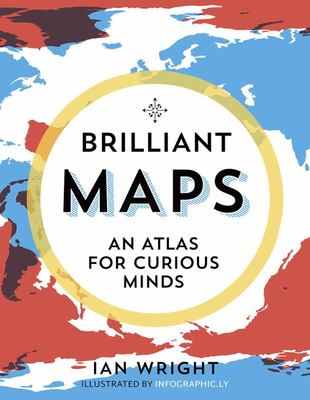 $45.00
NZD
Category: Atlases
See the world anew with this unique and beautifully designed infographic atlas. Which nations have North Korean embassies? What percentage of young people live with their families? Which country lists volleyball as its national sport? How much does it cost to get a pint around the world? And where can you find lions in the wild? Revelatory, thought-provoking and fun, Brilliant Maps is a unique atlas of culture, history, politics and miscellanea, compiled by the editor of the iconic Brilliant Maps website. As visually arresting as Information is Beautiful and as full of surprising facts and figures as any encyclopaedia, Brilliant Maps is a stunning piece of cartography that maps our curious and varied planet. For graphic design enthusiasts, compulsive Wikipedia readers and those looking for the sort of gift they buy for someone else and wind up keeping for themselves, this book will change the way you see the world and your place in it. ...Show more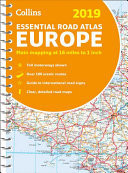 $32.00
NZD
Category: Atlases
This up-to-date spiral bound road atlas of Europe contains clear, detailed road mapping, perfect for touring the Mediterranean, Iberian peninsula, Scandinavia and many other European tourist destinations. Scale of main maps 1:1,000,000 (1 cm to 10 km / 1 inch to 16 miles). Euroroutes and motorways are e asily distinguished. The maps also show international road classifications, road distances in kilometers and relief is shown by attractive layer tints. Includes route planning maps, over 100 scenic routes shown, toll motorways, guide to international road signs, driving advice, route maps of 64 major cities, street plans of 16 major cities, locator diagrams on each page to help you navigate, and more detailed road maps extending from Amsterdam to Munich, making route following easier through this densely populated area. Inlcudes top 25 European destinations as recommended on Tripadvisor(R). Extends from the North Cape (Norway) to Gibraltar and from Ireland to east of Moscow. Includes Iceland and Cyprus. ...Show more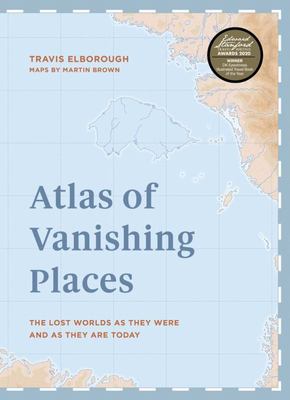 $45.00
NZD
Category: Atlases | Series: Unexpected Atlases Ser.
Maps offer us a chance to see not just how our world looks today, but how it once looked. But what about the places that are no longer mapped? Cities forgotten under the dust of newly settled land? Rivers and seas whose changing shape has shifted the landscape around them? Or, even, places that have see mingly vanished, without a trace? Travis Elborough takes you on a voyage to all corners of the world in search of the lost, disappearing and vanished. Specially commissioned cartography showing each place as It once was and how it is today and archive photography bring these incredible stories to life. ...Show more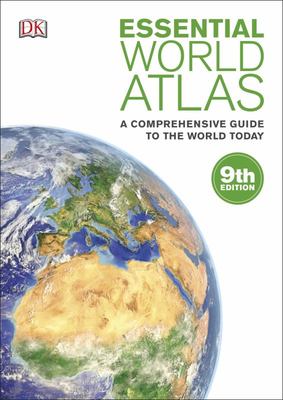 $30.00
NZD
Category: Atlases
From the vast Sahara desert to the smallest European cities, and with over 65 maps using the latest digital mapping, the Essential World Atlas 9th Edition brings you the Earth in more detail than ever before. The Essential World Atlas 9th Edition is the indispensable guide to our fascinating planet, map ping the political and physical world, the global economy, time zones, population, languages, climate, region, and global conflict with information, photographs, and diagrams. You can explore data profiles of each country with detailed facts, key statistics and time zones from across the globe. Delve further into the geography of our planet with a full index of over 20,000 entries, making the Essential World Atlas 9th Edition the perfect reference for business, home or school. Previous edition ISBN 9781409366096. ...Show more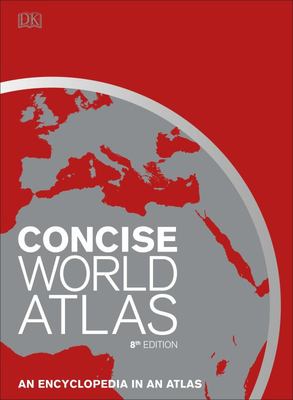 $48.00
NZD
Category: Atlases
The atlas of everything you need to know about our planet today. This encyclopedic view of our planet, fully revised and updated for the 8th edition, sets new standards in cartographic excellence. Created using the latest digital techniques and satellite data, high-definition maps of the whole world ar e complemented by superb photographs, diagrams and topic maps. First published in 2001, this extensive atlas is an invaluable reference for home, school, and office. The opening section is a fascinating introduction to our world with a series of maps that illustrate its physical, political, economic, and demographic geography. The main section is a series of beautifully clear and concise maps that give a superb overview of the world's continents. Each page contains a wealth of extra information that helps to separate this atlas from so many others, including inset maps, photographs and text to help give a real flavour of the geography and culture of a region. New information in this edition includes everything from revised country names, such as Eswatini for Swaziland, to updated country statistics and population numbers. Linking all of this together is a fully cross-referenced index containing 80,000 place names, making Concise World Atlas a truly in-depth portrait of our planet. ...Show more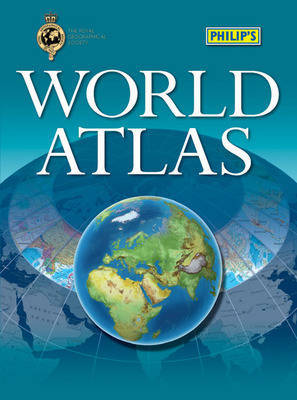 $47.99
NZD
Category: Atlases
With 96 pages of authoritative world maps, a comprehensive index, 67 city maps, and a thematic section providing information on topics covered in geography, humanities and economics courses, "Philip's World Atlas" is recommended for students as well as for general home reference. The 96 pages of physica l and political maps give a balanced coverage of the world at well-chosen scales. The hill-shading on the physical maps provides an exceptionally vivid portrayal of landforms.The 32-page introductory section - 'The World in Focus' - covers key geographical themes such as the Earth's position in the Solar System, the structure of the Earth, climate and weather, the environment, population, resources, economics and international organizations. The 48-page 'World Cities' section provides urban-area and city-centre maps marking tourist sites for 67 of the world's most important cities, backed up by a comprehensive index. Full-page satellite images for 9 of the cities featured complete this section. The 35,000-name index includes geographical features as well as towns and cities, with both letter-figure grid references and latitude and longitude co-ordinates. ...Show more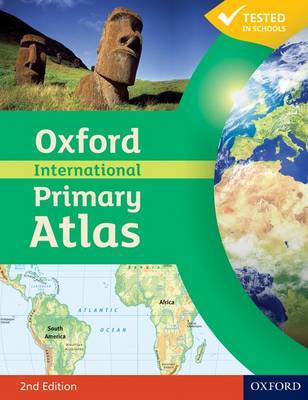 $17.99
NZD
Category: Atlases | Series: Atlases Ser.
This is a one stop primary atlas with excellent world topographic coverage targeted at the international schools market and English education worldwide.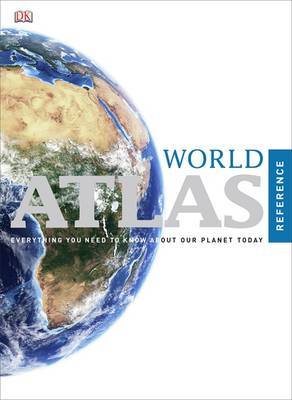 $60.00
NZD
Category: Atlases
This is fully revised and updated 9th edition atlas giving you a complete picture of the world today. You can explore the world with Reference World Atlas, 9th Edition, with over 640 maps and a wealth of additional information on countries around the world. This indispensable atlas includes large-scale representations of the world's nations and at-a-glance maps as well as landscape models and locators. Stretching across the globe from Europe to the horn of Africa, continental and regional maps are complemented by spectacular photographs, 3-D terrain models, cross-sections and thematic maps, providing additional information to help you understand the geography and culture of each region. Additionally, a comprehensive index of over 80,000 entries is fully cross-referenced, making all the information in this DK atlas of the world easily accessible. Providing a detailed reference map set and a wealth of additional geographical information fully updated to incorporate recent border, place name and flag changes around the globe, Reference World Atlas, 9th Edition, offers a complete picture of the earth today, making it an essential reference atlas for any business, home or school. ...Show more