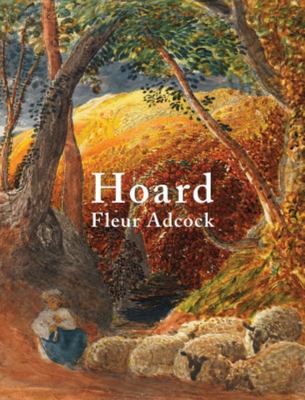 Hoard
by Fleur Adcock
$25.00
NZD
Category: Poetry
Hoard brings together poems Fleur Adcock had to keep under wraps for several years because they didn't suit the themes of her last two collections, The Land Ballot and Glass Wings. They include reflections on the tools of her trade (handwriting, typewriters), snatches of autobiography (a brief, ill-cons idered second marriage followed by her migration from New Zealand to England in 1963), and poems on trees, wildlife and everyday objects. Ellen Wilkinson, who led the Jarrow March in 1936, makes two appearances, joining Coleridge, several ancestors and two dogs. The most recent poems in the book recall Adcock's visits around the North Island in 2015, affirming her renewed although not uncritical affection for the country of her birth. ...Show more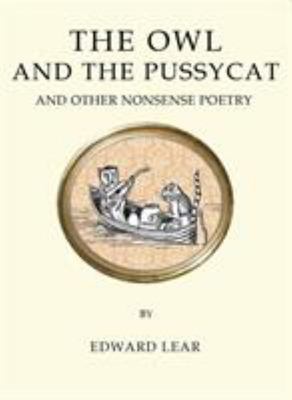 $19.99
NZD
Category: Poetry | Series: Quirky Classics Ser.
Written for the poet John Addington Symonds's young daughter Janet while she was ill and confined to her bed, 'The Owl and the Pussycat' sees the two enamoured animals sail away in a boat "for a year and a day / To the land with the bong tree grows", where they get married. Long considered one of the n ation's favourite poems, it is combined here with other memorable examples of what Lear called "nonsense songs", such as 'Calico Pie' and 'The Duck and the Kangaroo', as well as with nonsense stories, cookery, botany and alphabets, in a collection that transports adults and children alike to the extraordinary world of Edward Lear's imagination. ...Show more
$27.99
NZD
Category: Poetry
In Poems to Fall in Love With Chris Riddell has selected and illustrated his very favourite classic and modern poems about love.This gorgeously illustrated collection celebrates love in all its guises, from silent admiration through passion to tearful resignation. These poems speak of the universal expe riences of the heart and are brought to life with Chris's exquisite, intricate artwork.This perfect gift features famous poems, old and new, and a few surprises. Classic verses sit alongside the modern to create the ultimate collection. Includes poems from Neil Gaiman, Nikita Gill, Carol Ann Duffy, E. E. Cummings, Shakespeare, Leonard Cohen, Derek Walcott, Hollie McNish, Kate Tempest, John Betjeman and Roger McGough and many more. ...Show more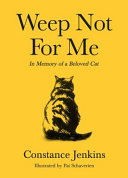 $14.99
NZD
Category: Poetry
A beautiful poem to help comfort those who have experienced the loss of a beloved pet.
$29.99
NZD
Category: Poetry | Reading Level: near fine
The Sunday Times Number One Bestseller Winner of The GoodReads Choice Award for Poetry 2017 From Rupi Kaur, the bestselling author of Milk and Honey, comes her long-awaited second collection of poetry. Illustrated by Kaur, The Sun and Her Flowers is a journey of wilting, falling, rooting, rising and b looming. It is a celebration of love in all its forms. this is the recipe of lifesaid my motheras she held me in her arms as i weptthink of those flowers you plantin the garden each yearthey will teach youthat people toomust wiltfallrootrisein order to bloom ...Show more
$25.00
NZD
Category: Poetry | Reading Level: Very Good
Delving both into 'the worlds of the mind' and 'where he happens to be', Owen Marshall brings us poetry that is steeped in the Classics, history and literature, and yet is alive with the vivid particulars of damp duffle-coats and hot-air balloons, beer and bicycles, willows and skylarks, kauri gum and l imestone tunnels. Marshall's work, taut with aphorisms, mining the philosophical, is nevertheless understated and wry. It is as likely to explore the nature of enduring love and the sacrifices made to adhere to a personal morality, as it is to delight in the image of a small child's animal elan on a trampoline. With a crisply erudite vocabulary, yet a direct and lucid manner, Marshall takes us from Gorbio to Nelson, from Turkey to St Bathan's, from Richard III to resentful schoolboys on detention; from intimate endearments to a portrait of the disillusioned guy in the pub cover band. His dry, even acerbic humour and verbal control effect a keen-eyed watch on any melancholia and despair that grow out of staring too long into the fire of human folly. ...Show more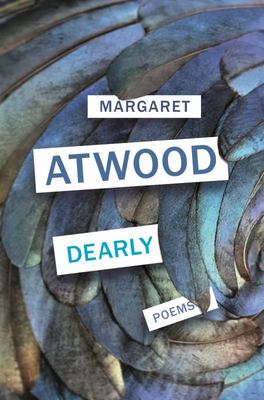 $34.00
NZD
Category: Poetry | Reading Level: near fine
The collection of a lifetime from the bestselling novelist and poet.By turns moving, playful and wise, the poems gathered in Dearly are about absences and endings, ageing and retrospection, but also about gifts and renewals. They explore bodies and minds in transition, as well as the everyday objects an d rituals that embed us in the present. Werewolves, sirens and dreams make their appearance, as do various forms of animal life and fragments of our damaged environment.Before she became one of the world's most important and loved novelists, Atwood was a poet. Dearly is her first collection in over a decade. It brings together many of her most recognizable and celebrated themes, but distilled - from minutely perfect descriptions of the natural world to startlingly witty encounters with aliens, from pressing political issues to myth and legend. It is a pure Atwood delight, and long-term readers and new fans alike will treasure its insight, empathy and humour. ...Show more
$34.99
NZD
Category: Poetry
'One of the most important and influential writers of our time' Sunday Times Clive James has been close to death for several years, and he has written about the experience in a series of deeply moving poems. In Sentenced to Life, he was clear-sighted as he faced the end, honest about his regrets. In In jury Time, he wrote about living well in the time remaining, focusing our attention on the joys of family and art, and celebrating the immediate beauty of the world. At the opening of The River in the Sky, a book-length poem, we find James in ill health but high spirits. Although his body traps him in his Cambridge house, his mind is free to roam. The River in the Sky takes us on a grand tour of 'the fragile treasures of his life'. Animated by powerful recollections, James presents a flowing stream of vivid images. He moves from emotionally resonant personal moments, such as listening to jazz records with his future wife, to unforgettable encounters with all kinds of culture: Beethoven's Ninth Symphony sits alongside 'YouTube's vast cosmopolis'. As ever with James, he shares his passions with enormous generosity, making brilliant and original connections, and fearlessly tackling the biggest questions: the meaning of life and how to live it. In the end, what emerges from this autobiographical epic is a soaring work of exceptional depth and overwhelming feeling, a new marvel for the modern age. ...Show more
$45.00
NZD
Category: Poetry
THE HIGHLY ANTICIPATED DEBUT BOOK OF POETRY FROM LANA DEL REY. "Violet Bent Backwards Over the Grass is the title poem of the book and the first poem I wrote of many. Some of which came to me in their entirety, which I dictated and then typed out, and some that I worked laboriously picking apart each w ord to make the perfect poem. They are eclectic and honest and not trying to be anything other than what they are and for that reason I'm proud of them, especially because the spirit in which they were written was very authentic." -- Lana Del Rey   Lana's breathtaking first book solidifies her further as "the essential writer of her times" (The Atlantic). The collection features more than thirty poems, many exclusive to the book: Never to Heaven, The Land of 1,000 Fires, Past the Bushes Cypress Thriving, LA Who Am I to Love You?, Tessa DiPietro, Happy, Paradise Is Very Fragile, Bare Feet on Linoleum, and many more. This beautiful hardcover edition showcases Lana's typewritten manuscript pages alongside her original photography. The result is an extraordinary poetic landscape that reflects the unguarded spirit of its creator.   ...Show more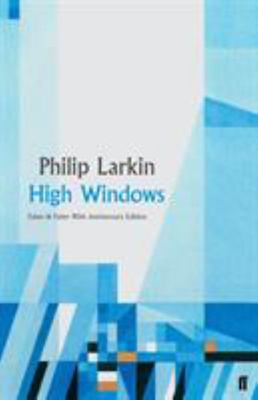 $22.99
NZD
Category: Poetry | Series: Faber Poetry Ser.
Larkin's final collection of poems shows, as does all his best work, his ability to adapt contemporary speech rhythms and everyday vocabulary to subtle metrical patterns and poetic forms. Many of the poems in the collection, which includes some of his best-known pieces ('The Old Fools', 'This Be the Ver se', 'The Explosion', and the title poem) show the preoccupation with death and transience that is so typical of the poet. This beautifully designed edition forms part of a series of ten titles celebrating Faber's publishing over the decades. ...Show more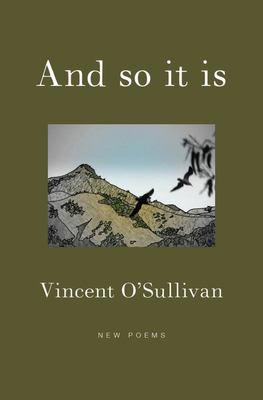 $25.00
NZD
Category: Poetry | Reading Level: very good
Hot on the heels of Being Here, O'Sullivan's capacious selected poems, which many chose as one of the poetry highlights of the year, comes a collection of 75 new poems. They show a mature poet, full of experience, still with the capacity to dazzle.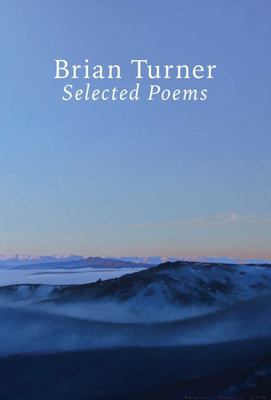 $40.00
NZD
Category: Poetry | Reading Level: near fine
This book is the first to represent the full extent of Brian Turner's achievement as a poet, from his Commonwealth Poetry Prize-winning debut, Ladders of Rain, to poems written in 2018. One of New Zealand's most acclaimed and widely read contemporary poets, Turner is a proud southerner, and the landscap es and skyscapes of the central South Island are amongst the strongest characteristics of his work. His themes range widely, and make striking connections poems about fathers and sons are also poems about the duties of care we owe to the natural world; love poems open out into metaphysical inquiry; satire keeps close company with political protest. Turner's work is distinguished always by his unmistakable wit and feeling, precision and insight. ...Show more