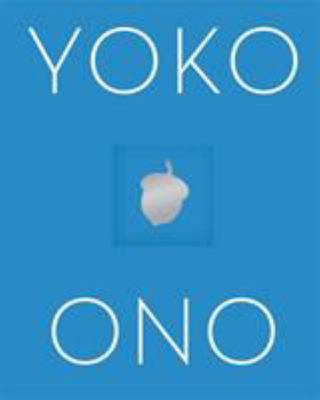 Acorn
by Yoko Ono
$37.99
NZD
Category: Poetry
"It's nearly 50 years ago that my book of conceptual instructions Grapefruit was first published. In these pages I'm picking up where I left off. After each day of sharing the instructions you should feel free to question, discuss, and/or report what your mind tells you. I'm just planting the seeds. Hav e fun." - Yoko Ono   Legendary avant-garde icon Yoko Ono has inspired generations of artists and performers. In Acorn, she offers enchanting and thought-provoking exercises that open our eyes-and all of our senses - to more creative and mindful ways of relating to ourselves, each other, and the planet we cohabit. Throughout this beautifully designed book are 100 black-and-white line drawings by Yoko. Like this legendary woman herself, the book is wildly original, stimulating, and hard to label: call it purposeful play, call it brain poetry, call it guided motivation, call it Zen-like incantations, call it whatever you want. But read it. Acorn may change the way you experience the world. ...Show more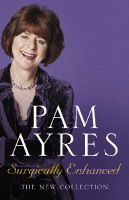 $34.99
NZD
Category: Poetry
Includes black and white line drawings. Pam Ayres is one of our most widely-adored poets throughout the world and is nothing less than a national treasure. Her work is popular with fans of all ages, and her wry observations on the peculiarities of modern life will raise a smile from even the most harden ed cynic. This new collection is a must-have for Pam ...Show more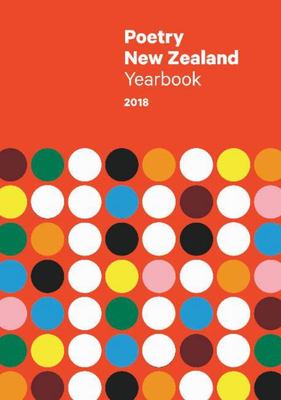 $34.99
NZD
Category: Poetry | Reading Level: near fine
Poetry New Zealand Yearbook, this country's longest-running poetry magazine, showcases new writing from New Zealand and overseas. It presents the work of talented newcomers as well as that of established voices. This issue features the winning entries of the Poetry New Zealand competition, as well as ov er 100 new poems by writers including Albert Wendt, David Eggleton, Johanna Emeney and Bob Orr. Issue #52 also features essays by Owen Bullock, Jeanita Cush-Hunter, Ted Jenner, Robert McLean and Reade Moore, and reviews of 33 new poetry collections. Continually in print since 1951, when it was established by leading poet Louis Johnson, this annual collection of new poetry, reviews and poetics discussion is the ideal way to catch up with the latest poetry from established and emerging New Zealand poets. ...Show more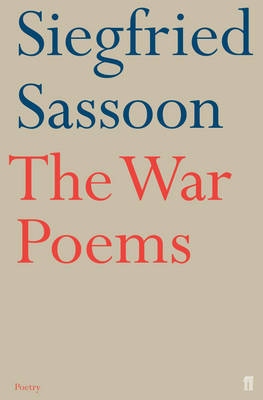 $35.00
NZD
Category: Poetry
Siegfried Sassoon is one of the First World War poets whose poetry has defined a generation. He published most of his war poetry in "The Old Huntsman" (1917) and "Counter-Attack" (1918). Chronologically ordered, the poems in this collection act as a timeline for the war, bringing to life the extraordina ry experiences of soldiers in that conflict. ...Show more
$29.99
NZD
Category: Poetry | Reading Level: very good
A hardcover gift edition of Milk and Honey, the #1 New York Times bestselling poetry and prose collection by Rupi Kaur, which has sold over 3 million copies worldwide. Milk and Honey is a collection of poetry and prose about survival. About the experience of violence, abuse, love, loss, and femininity. This clothbound edition features deckled edge paper, a woven ribbon marker, and a foreword written by the author.  The book is divided into four chapters, and each chapter serves a different purpose. Deals with a different pain. Heals a different heartache. Milk and Honey takes readers through a journey of the most bitter moments in life and finds sweetness in them because there is sweetness everywhere if you are just willing to look.   ...Show more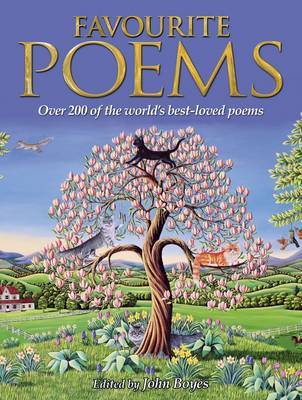 $24.99
NZD
Category: Poetry
From verse of the past to modern classics, this anthology of poetry has words for every occasion: about youth and age, nature, musings on life and death, wisdom, nonsense, romance and much besides. Each work has been specially chosen to complement the collection.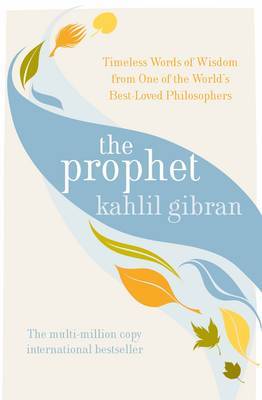 $29.99
NZD
Category: Poetry
"The Prophet" is known and loved by readers all over the world. It is a wise and warm testimony to life, whose wisdom speaks to us all. This beautiful edition of Kahlil Gibran's timeless classic is illustrated with the author's own mystical drawings.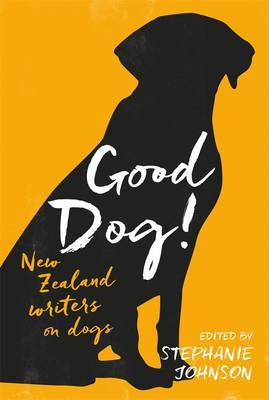 $35.00
NZD
Category: Poetry
Funny, insightful, lyrical and touching, this is the perfect book for every dog lover. that night a wet nose in the dark sniffed me awake From good dogs to bad, adored pets to hard-working sheep dogs, canine companions have not only settled into New Zealand hearts but also into their books. Author Steph anie Johnson : herself an owner of a long line of mutts : has brought together an entertaining mix of writing. This collection includes both the old and new, and ranges over poetry, short stories and non-fiction. You'll meet Kevin Ireland's little hound Mighty Sid, Sue Orr's Lakeland terrier Buddy, and Michele Leggott's guide dog Olive. You'll learn about the early delicacy served up to Captain Cook, what the Cote d'Azur smells like to Charlotte Grimshaw, and Joe Bennett's advice that The correct way to teach your dog not to climb on to your bed is to sleep on the floor.' ...Show more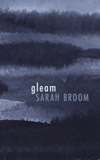 Gleam
by Sarah Broom
$24.99
NZD
Category: Poetry
In Gleam, Sarah Broom's powerful poems explore the effect of a life-threatening condition by way of the landscapes of the natural world, charting the hardest things in beautiful language. Broom's forte is encapsulating, expressing and making sense of strong internal feeling and turmoil through metaphor. This impressive collection examines basic human truths with clarity and force - 'we are flesh and blood after all / and we do not like to die' - and will open out painful, rewarding vistas for its readers. ...Show more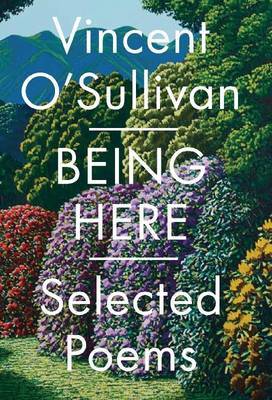 $40.00
NZD
Category: Poetry | Reading Level: near fine
Being Here is the first book to survey the entire span of Vincent O'Sullivan's poetry, from Bearings (1973) to new poems first published in this volume. On display is the full range of the wit, intellectual agility and arresting beauty of one of New Zealand literature's finest poets.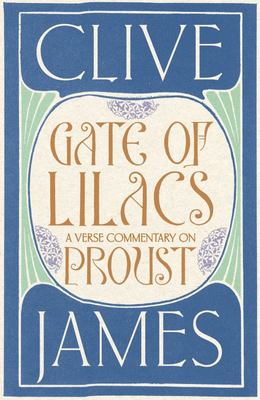 $34.99
NZD
Category: Poetry
Over a period of fifteen years Clive James learned French by almost no other method than reading #65533; la recherche du temps perdu. Then he spent half a century trying to get up to speed with Proust's great novel in two different languages. Gate of Lilacs is the unique product of James's love and enga gement with Proust's eternal masterpiece. With #65533; la recherche du temps perdu, Proust, in James's words, 'followed his creative instinct all the way until his breath gave out', and now James has done the same. In Gate of Lilacs, James, a brilliant critical essayist and poet, has blended the two forms into one.I had always thought the critical essay and the poem were closely related forms . . . If I wanted to talk about Proust's poetry beyond the basic level of talking about his language - if I wanted to talk about the poetry of his thought - then the best way to do it might be to write a poem.There is nothing like a poem for transmitting a mental flavour. Instead of trying to describe it, you can evoke it. In the end, if #65533; la recherche du temps perdu is a book devoted almost entirely to its author's gratitude for life, for love, and for art, this much smaller book is devoted to its author's gratitude for Proust. ...Show more