$22.99
NZD
Category: Humour
Scandinavians are cooler, sexier, and more stylish than the rest of us. They have a higher standard of living, greater economic opportunity and equality, the world's best restaurants, and moody TV dramas involving murders and sweaters. But did you know, amidst the obsession with hygge, IKEA, and lagom, that Scandinavian sayings are absolutely BIZARRE? Take the Swedish 'Skita i det bl a sk pet', which roughly translates as 'You've done a poop in the blue locker' ('You've really messed things up now'). Or, in Norway, 'F dt bak en brunost': 'He was born behind a brown cheese' (this chap is a bit slow on the uptake). In Denmark you might say instead: 'Han har roterende fis i kasketten' (he's got rotating crap in his cap). This witty, enlightening book will give you 50 phrases you never knew you needed in your life, explaining their origin and literal translations, with fun color illustrations throughout. ...Show more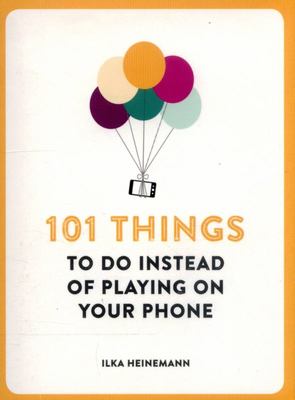 $16.99
NZD
Category: Humour
Play the memory game . . . Learn how to read your palm . . . Draw a selfie . . . This handy, on-the-go book of fun activities will have you thinking and creating instead of idly typing, texting, and browsing on your smartphone.   Our phones have become a constant distraction; it's time we put them dow n and rediscovered the simple art of taking a few minutes out. This book offers an imaginative list of games and tips aimed at curing us of our portable tech addiction. More than mere time-killers, these activities include ways to unleash your creative side and train your brain, but above all methods to set you on the road to calm. ...Show more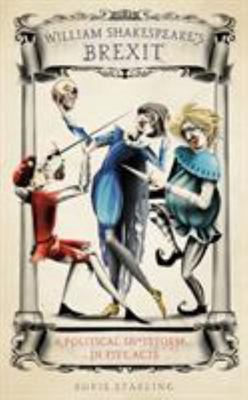 $32.99
NZD
Category: Humour
A political sh*tstorm... in five acts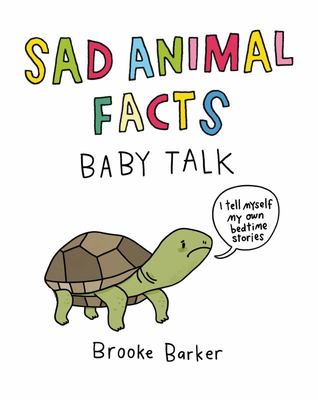 $19.99
NZD
Category: Humour
Baby animals don't play with toys. They don't have favourite colours. And they don't learn songs unless for self-defence. In this beautifully illustrated compendium of sweet and sad facts, Brooke Barker takes us into the world of baby animals and shows us just how complicated and adorable their creation and fight for survival can be, from the moose who try to mate with cars, to the single parrots who talk to blenders and the newborn elephants who can't control their trunks. If you already think you'd like to hug a baby animal Sad Animal Facts: Baby Talk will make you realise just how much they need it. ...Show more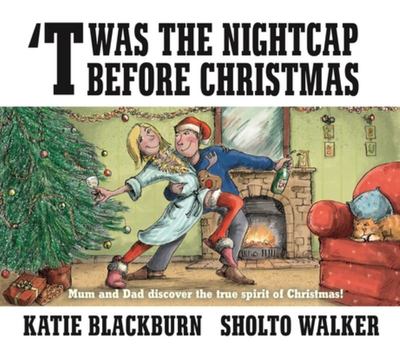 $22.99
NZD
Category: Humour
It is Christmas Eve and as usual mum and dad are knee-deep in presents that need to be wrapped. Dad suggests a sherry 'to keep us both going.' Then out comes the Baileys. And mum hits the rum. Hours of merriment and a stocking-clad tango later, they drift off to sleep - the living room in disarray, the presents unwrapped and their careful Christmas preparations in ruins. But come morning it seems a mysterious visitor has saved the day. ...Show more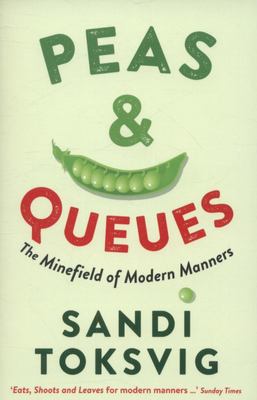 $25.99
NZD
Category: Humour
How do you get rid of unwanted guests? What do you do if there's a racket in the quiet carriage? How should you eat peas, and behave in queues? How to behave, like how to punctuate, is an aspect of life that many are no longer taught - and getting it wrong is the stuff of comedy at best and humiliation at worst. Thankfully, Sandi Toksvig has come to the rescue with her entertaining guide to modern manners,with tips on what to do whether you're talking to a bore, or forgot their name in the first place. (Just call them 'darling'.) The award-winning Radio 4 broadcaster and writer offers guidance on the social pitfalls of every phase of life, from christenings to condolence letters. With characteristic wit and perceptiveness, and revealing the trickiest of her encounters along the way, she highlights decency rather than convention and provides an essential guide to twenty-first century behaviour. Now this down-to-earth, hilarious guide is available in perfect pocket-sized paperback size. ...Show more
$0.00
NZD
Category: Humour | Series: Keep Calm Ser.
""Forty is the old age of youth; 50 the youth of old age." --Victor Hugo" So what if you're 50; after all, with age comes wisdom and more excuses to reminisce about old times and stare blankly at your friends while you try to remember their names--and at least you're not 60! This book is packed with ce lebratory quotations to help you shrug your shoulders, blow out the candles, and keep calm--perfect for demi-centenarians everywhere. ...Show more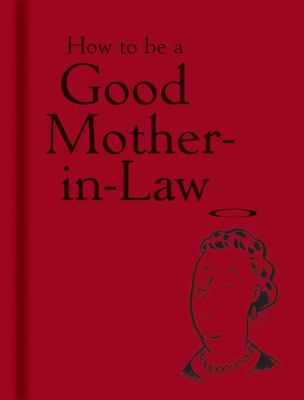 $15.99
NZD
Category: Humour
"Do not march into the drawing-room and, having inspected it, say, "What a nice room, but --" "Do not look at your son steadfastly and then turn to his wife and tell her he is getting thin." "When you wax eloquently on the way to keep soup hot, you are merely asking him to shout on the house tops that h e prefers cold soup to mothers-in-law." These are just a few of the words of wisdom on offer in How to be a Good Mother-in-Law, the latest in a series of delightful advice books that also includes How to be a Good Husband and How to be a Good Wife. While the station of mother-in-law is not one celebrated for its sympathy and is the subject of no shortage of off-color jokes, this slim guide shows that it is possible to achieve accord--even friendship--with the man or woman your son or daughter has chosen to marry. Originally published in the 1930s, How to be a Good Mother-in-Law offers advice that ranges from the amusingly old-fashioned to the surprisingly still relevant today. Among the topics discussed are how not to behave on your son or daughter's wedding day, how to visit the couple in their new home, how to interact with the grandchildren, and what degree of independence should be granted to married sons. For mothers-in-law considering living with the married couple, a chapter presents suggestions for how to negotiate this famously fraught situation. In another chapter called "Are They as Bad as They are Painted?," the book reproduces a selection of tabloid tragedies, including the story of a mother-in-law that surprised a hapless couple by accompanying them on their honeymoon.Whether you're a new mother-in-law, a veteran to this much-maligned role, or a long-suffering spouse whose partner's parent seems impossible to please--the pithy advice on-hand in How to be a Good Mother-in-Law will be warmly welcomed. ...Show more
$21.99
NZD
Category: Humour
The universally beloved ballet about Clara and her nutcracker gets the Guinea Pig Classics treatment As the curtain rises, Clara is opening her presents under the Christmas tree. She falls in love with a present from her godfather Drosselmeyer: a wooden Nutcracker. When Clara falls asleep that night, she is swept up in a battle between the Nutcracker (who has become a handsome prince) and the terrible Mouse King. This leads to a magical trip into the realms of fantasy, a sweet-filled wonderland where the beautiful Sugarplum Fairy dances... This is the world-famous ballet, as you've never seen it before. ...Show more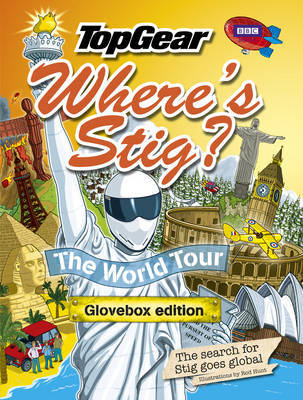 $14.99
NZD
Category: Humour
The Stig, "Top Gear's" resident tame racing driver, has gone global, hitting the tarmac with nothing but an Esperanto language CD and a pet passport to his name. But this time, he's in miniature...Cleverly concealed in a series of brilliantly-drawn scenarios, it's your job to track down The Stig in this new, conveniently glovebox-sized edition of the bestselling book. Search among the snowy peaks of the Alps, the busy streets of downtown New York and even the glitz and glamour of the Monaco grand prix. With extra points for finding Jeremy, Hammond and Captain Slow, as well as various hidden gems from the TV series, "Where's Stig: The World Tour" will give "Top Gear" fans hours of globetrotting fun. ...Show more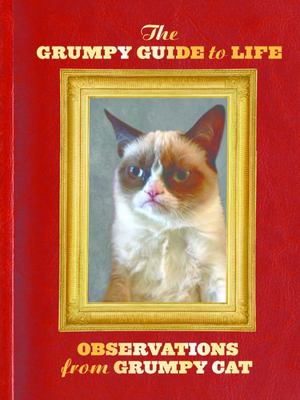 $21.99
NZD
Category: Humour | Series: Grumpy Cat Ser.
In a world filled with inspirational know-it-alls and quotable blowhards, only one figure is indifferent enough to tell the cranky truth: Grumpy Cat. Following the success of her New York Times bestselling debut, everyone's favorite disgruntled feline is back with this demotivational guide to everyday l ife, love, friendship, and more. Featuring many new photos of Grumpy Cat's famous frown and packed with uninspiring observations, The Grumpy Guide to Life will help anyone get in touch with their inner grouch. ...Show more