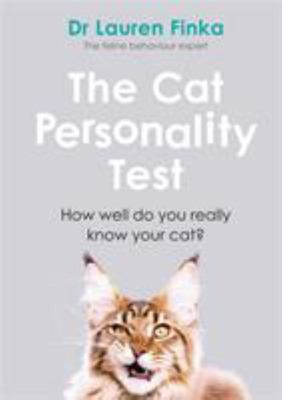 $26.00
NZD
Category: Humour
Who is your cat really? And what can you do to make them happy? Through this book's series of personality quizzes, feline behaviour expert Dr Lauren Finka can help you to assess various elements of your cat's character and understand them on a whole new level. Discover how inquisitive your cat is, by o bserving their reaction to new environments; find out if your cat is an extreme hunter, who will need plenty of stimulation to exercise their keen stalking instincts; or learn to what extent you have a cat's cat, who enjoys having a little furry playmate around, or whether they'd be happier in a single-cat household. You could start to understand whether your cat is really enjoying all the attention you lavish upon it, and decipher just how happy they are. With tips and tricks for any personality type, Dr Lauren Finka will help you to meet your cat's specific wants and needs. Whoever your cat is, you'll learn what makes them tick, and be a step closer to the domestic feline harmony you've always dreamt of. ...Show more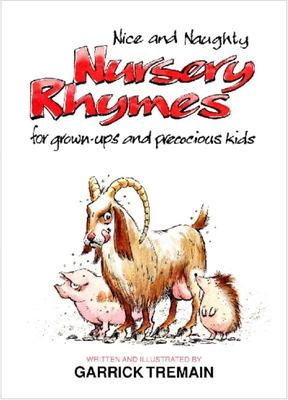 $19.99
NZD
Category: Humour
The Cockerel: A noisy little cockerel Would sing at break of day: Dogs would bark, kids would cry From bloody miles away. Folk signed a petition To say it wasn't proper; The cockerel said "Hey get a life! I'm Bantam of the Opera". A collection of "Nice and Naughty" rhymes each illustrated with Garrick T remain's colourful characters. "A fascinating journey through the nether regions" - Eric Newby "Mr Tremain is very funny, but awfully untidy" - Mrs Tremain ...Show more
F**k, Now There Are Two of You
by Adam Mansbach; Owen Brozman (Illustrator); Owen Brozman (Illustrator)
$23.00
NZD
Category: Humour
Adam Mansbach famously gave voice to two of parenting's primal struggles in Go the F**k to Sleepand You Have to F**king Eat-the unrivalled pair of New York Times best sellers that ushered in a new era of radical honesty in humour books for parents. But what could possibly be left? Parents-new, old, exp ectant-of multiple children already knew the answer and Adam discovered it for himself by having two more kids, less than two years apart.F**k, Now There Are Two of Youis a loving monologue about the new addition to the family, addressed to a big sibling and shot through with Adam's trademark profane truth-telling. Gorgeously illustrated and full of unspoken sentiments channelled directly from the brains of parents worldwide, F**k, Now There Are Two of Youarticulates all the fears and frustrations attendant to the simple, maths-defying fact that two is a million more kids than one. As you probably know by now, you shouldn't read it to a child. ...Show more
$24.99
NZD
Category: Humour
The sequel to the #1 New York Times bestselling phenomenon Strange Planet, featuring more hilarious and poignant adventures from the fascinating inhabitants of Nathan W. Pyle's colourful world. In this eagerly awaited sequel, Nathan takes us back to his charming and instantly recognisable planet colour ed in bright pinks, blues, greens, and purples, providing more escapades, jokes and phrases. Nathan mixes his most popular Instagram comics with more than thirty original works created exclusively for this second volume to explore four major topics: traditions, nature, emotions, and knowledge. He inducts new and longtime fans into a strangely familiar world and its culture, from "cohesion" (marriage) to "mild poison" (alcohol) to the full lyrics to "The Small Eight-Legged Creature" (sung to the tune of The Itsy Bitsy Spider). Bright, colourful, and whimsical - yet charmingly familiar - Stranger Planet is out-of-this-world fun. ...Show more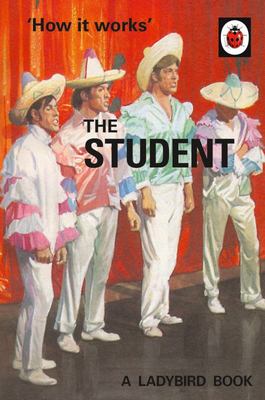 $21.00
NZD
Category: Humour | Series: Ladybird How It Works
The PERFECT GIFT for anyone yet to know the meaning of the words 'hard work'. __________________________________ This is a student. He is leaving home for the first time. By the time he graduates, he will be grown-up: exhausted, hideously in debt and unable to imagine going to bed sober. _______________ ___________________ Reynard has brought everything he needs for his first year. He unpacks his fancy-dress costumes, his four-way extension leads, his pair of pants and all his didgeridoos. By doing front, back, inside-out front, inside-out back, and using Febreze and Imodium, he plans to make his pants last until half term. __________________________________ This delightful book is part of a series of Ladybird books which have been specially planned to help grown-ups with the world about them. The large clear script, the careful choice of words, the frequent repetition and the thoughtful matching of text with pictures all enable grown-ups to think they have taught themselves to cope. Featuring original Ladybird artwork alongside brilliantly funny, brand new text. Other titles in the Ladybirds for Grown Ups series: How it Works: The Cat How it Works: The Dog How it Works: The Grandparent The Ladybird Book of the Meeting The Ladybird Book of Red Tape The Ladybird Book of the People Next Door The Ladybird Book of the Sickie The Ladybird Book of the Zombie Apocalypse How it Works: The Husband How it Works: The Wife How it Works: The Mum How it Works: The Dad The Ladybird Book of the Mid-Life Crisis The Ladybird Book of the Hangover The Ladybird Book of Mindfulness The Ladybird Book of the Shed The Ladybird Book of Dating The Ladybird Book of the Hipster ...Show more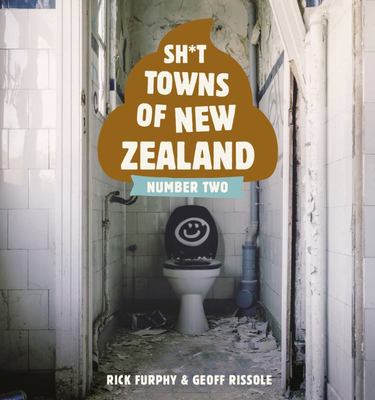 $24.99
NZD
Category: Humour
More laid-back Kiwi humour from the team that devised the bestselling Sh*t Towns of New Zealand.
$27.99
NZD
Category: Humour
What if Darth Vader took an active role in raising his son? What if "Luke, I am your father" was just a stern admonishment from an annoyed dad? In this hilarious and sweet comic reimagining, Darth Vader is a dad like any other—except with all the baggage of being the Dark Lord of the Sith. Celebrated ar tist Jeffrey Brown's delightful illustrations give classic Star Wars® moments a fresh twist, presenting the trials and joys of parenting through the lens of a galaxy far, far away. Life lessons include lightsaber batting practice, using the Force to raid the cookie jar, Take Your Child to Work Day on the Death Star ("Er, he looks just like you, Lord Vader!"), and the special bond shared between any father and son. ...Show more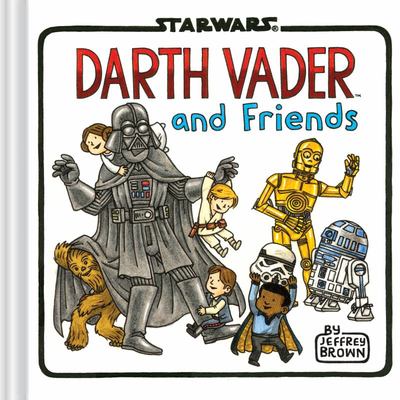 $27.99
NZD
Category: Humour
In this funny and sweet new book in the bestselling Darth Vader™ series, Eisner Award–winning author Jeffrey Brown offers an intimate look at the friendships between best pals in the Star Wars universe, from Darth Vader and the Emperor to Leia and her Ewok pals, Han and Chewie, C-3PO and R2-D2, the bounty hunters and other favourite characters. Jealousy, birthday parties, lightsaber battles, sharing, intergalactic rebellion and more all come into play as Brown's charming illustrations and humour irresistibly combine the adventures of our friends in a galaxy far, far away with everyday events closer to home. ...Show more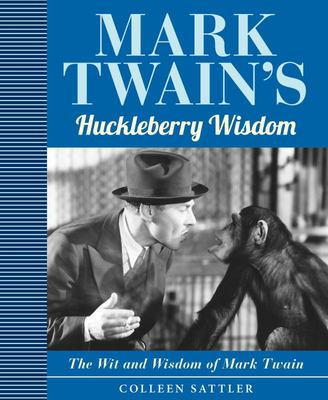 $19.99
NZD
Category: Humour
Who needs modern self-help gurus when a 19th century writer had it all worked out? Adventurer, entrepreneur and writer, Mark Twain, explored the American spirit with wit, resilience, and honesty. Now known as the 'father of American literature', his words contain insights to help us all. Mark Twain's Hu ckleberry Wisdom contains humorous quotes from Twain's writings that focus on animals, truth, money, success, work, pleasure, love and general wisdom. ...Show more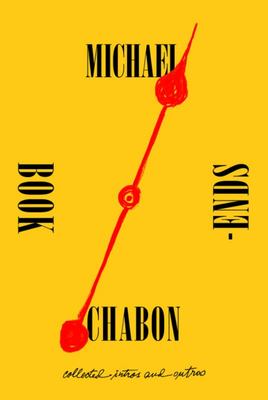 $32.99
NZD
Category: Humour
A brilliant, idiosyncratic collection of introductions and afterwords (plus some liner notes) by New York Times bestselling and Pulitzer Prize winning author Michael Chabon-"one of contemporary literature's most gifted prose stylists" (Michiko Kakutani, New York Times). In Bookends, Pulitzer Prize winni ng author Michael Chabon offers a compilation of pieces about literature-age-old classics as well as his own-that presents a unique look into his literary origins and influences, the books that shaped his taste and formed his ideas about writing and reading. Chabon asks why anyone would write an introduction, or for that matter, read one. His own daughter Rose prefers to skip them. Chabon's answer is simple and simultaneously profound: "a hope of bringing pleasure for the reader." Likewise, afterwords-they are all about shared pleasure, about the "pure love" of a work of art that has inspired, awakened, transformed the reader. Ultimately, this thought-provoking compendium is a series of love letters and thank-you notes, unified by the simple theme of the shared pleasure of discovery, whether it's the boyhood revelation of the most important story in Chabon's life (Ray Bradbury's "The Rocket Man"); a celebration of "the greatest literary cartographer of the planet Mars" (Edgar Rice Burroughs, with his character John Carter); a reintroduction to a forgotten master of ghost stories (M. R. James, ironically "the happiest of men"); the recognition that the worlds of Wes Anderson's films are reassembled scale models of our own broken reality (as is all art); Chabon's own rude awakening from the muse as he writes his debut novel, The Mysteries of Pittsburgh; or a playful parody of lyrical interpretation in the liner notes for Mark Ronson's Uptown Special, the true purpose of which, Chabon insists, is to "spread the gospel of sensible automotive safety and maintenance practices." Galaxies away from academic or didactic, Bookends celebrates wonder-and like the copy of The Phantom Tollbooth handed to young Michael by a friend of his father he never saw again-it is a treasured gift. ...Show more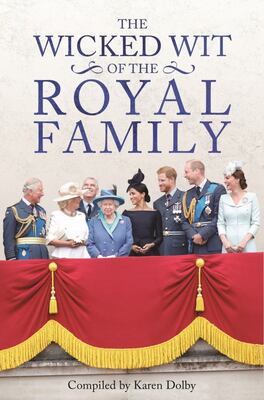 $24.99
NZD
Category: Humour | Series: The\Wicked Wit Ser.
There is no doubt that the British royal family is THE most famous family in the world. Watched and picked over in the media for everything from fashion choices to baby bumps, sporting achievements to nightclub preferences, there doesn't seem to be a moment when they can escape public scrutiny. But, som ehow, they still manage to maintain a sense of humour - and it's those flashes of fun and brilliance that this book celebrates. From Prince Philip's gaffe-prone remarks (most of which appear ON camera rather than off) to the 'in' jokes shared by the knowing smiles of the younger royals and the Queen's wickedly dry and often bitingly funny remarks; from Prince Charles's asides to the Duchess of Cornwall to the self-deprecating smile of the Duchess of Cambridge and the belly laughs that appeal to Prince Harry. This book presents the other side of royal protocol and perhaps gives a glimpse of the real lives of this much-loved clan. ...Show more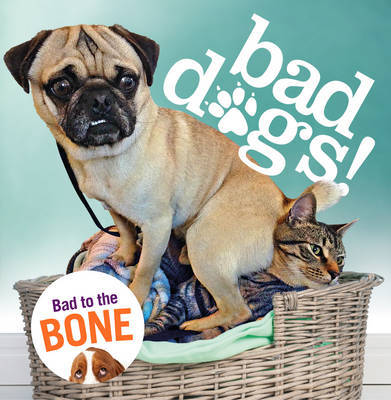 Bad Dogs
by Tbc, Author Name; bad to the bone
$26.00
NZD
Category: Humour
Dogs have always been man's best friend. But this collection will have you wondering why. Don't be fooled by their furry faces and wagging tales; here you'll find barking mad dogs showcasing their ap-paw-ling behaviour and pedigree pranks. From pernicious pugs to delinquent dachshunds, laugh at the cani nes who have been caught red-nosed, pushing unconditional love to the limit. ...Show more