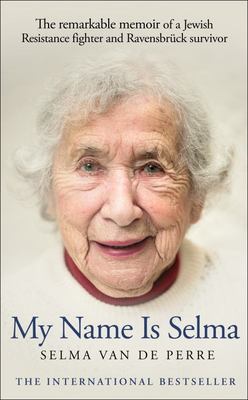 $37.00
NZD
Category: History
'I am one of few Jewish survivors of World War Two, but one of many Jewish people to fight the Nazi regime. My story illustrates what happened to thousands of Jews and non-Jews alike. I have recorded the small details that made up our lives, the sheer luck that saved some of us and the atrocities that l ed to the deaths of so many, as a tribute to all those who suffered and died...' _______________ Selma van de Perre was seventeen when World War Two began. Until then, being Jewish in the Netherlands had been of no consequence. But by 1941 this simple fact had become a matter of life or death. Several times, Selma avoided being rounded up by the Nazis. Then, in an act of defiance, she joined the resistance movement, using the pseudonym Margareta van der Kuit. For two years 'Marga' risked it all. Using fake ID, she travelled around the country delivering newsletters, sharing information, keeping up morale - doing, as she later explained, what 'had to be done'. In July 1944 her luck ran out. She was transported to Ravensbruck, the women's concentration camp, as a political prisoner. Unlike her parents and sister - who, she would later discover, died in other camps - she survived by using her alias, pretending to be someone else. It was only after the war ended that she was allowed to reclaim her identity and dared to say once again- My name is Selma. Now, at ninety-seven, Selma remains a force of nature. Full of hope and courage, this is her story in her own words. ...Show more

$45.00
NZD
Category: History | Series: World War II: the Definitive Visual History Ser.
Published to commemorate the 75th anniversary of Victory in Europe Day (May 2020) and Victory in Japan Day (August 2020), this second of two volumes is an outstanding concise history of WWII from the invasion of Sicily to VJ Day.   This second volume in the landmark series about WWII examines the Alli es' long struggle for victory against the once-unbeatable Axis powers. Starting with the Allied invasion of mainland Europe and ending with the explosion of the atomic bombs on Hiroshima and Nagasaki, it takes us through the gripping events that finally resulted in victory and peace. Here are some of the war's most dramatic moments: the use of so-called V-weapons by the Nazis to maximize civilian casualties; the unforgettable story of D-Day and the battle for Normandy; the Battle of the Bulge, which finally broke Axis power in the West; and the indescribably bloody and brutal race to Berlin that finally extinguished the Third Reich.   Bind-up of Second World War Experience: Turning of the Tide and Second World War Experience: The Struggle for Victory   ...Show more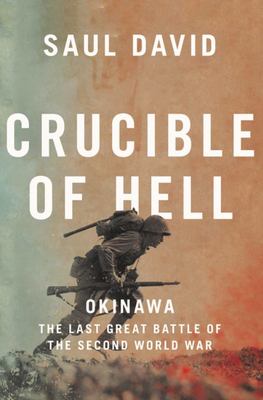 $39.99
NZD
Category: History
'Excellent' Antony BeevorFrom award-winning historian Saul David, an action-packed and powerful new narrative of the Battle of Okinawa - the last great clash of the Second World War, and one that had profound consequences for the modern world. For eighty-three blood-soaked days, the fighting on the isl and of Okinawa plumbed depths of savagery as bad as anything seen on the Eastern Front. When it was over, almost a quarter of a million people had lost their lives, making it by far the bloodiest US battle of the Pacific. In Okinawa, the death toll included thousands of civilians lost to mass suicide, convinced by Japanese propaganda that they would otherwise be raped and murdered by the enemy. On the US side, David argues that the horror of the battle ultimately determined President Truman's choice to use atomic bombs in August 1945.It is a brutal, heart-rending story, and one David tells with masterly attention to detail: the cramped cockpit of a kamikaze plane, the claustrophobic gun turret of a warship under attack, and a half-submerged foxhole amidst the squalor and battle detritus. The narrative follows generals, presidents and emperors, as well as the humbler experiences of ordinary servicemen and families on both sides, and the Okinawan civilians who were caught so tragically between the warring parties.Using graphic eyewitness accounts and declassified documents from archives in three continents, Saul David illuminates a shocking chapter of history that is too often missing from Western-centric narratives of the Second World War. ...Show more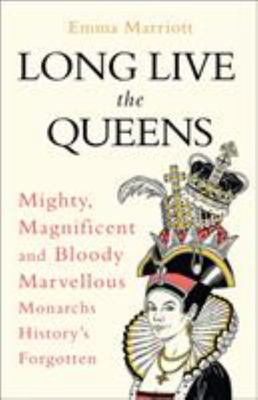 $36.99
NZD
Category: History
Powerful and influential kings have long dominated our view of global history, their queens often relegated to the shadows, their influence, deeds and sacrifices unacknowledged and lost in the passing of time. But not anymore... This book chronicles the forgotten queens from across the globe - those wh o ruled in their own right, and those who were wives or mothers of reigning kings. All of whom wielded significant power. A smattering of queens, such as Queen Elizabeth I and Catherine the Great of Russia, are known and celebrated, but many more have been glossed over, maligned by historians or dismissed as mere bit-players on the world stage. We are all familiar with the great Roman emperors but what of Queen Zenobia, a rebel queen of the Middle East who took on the Roman Empire? William the Conqueror, the Norman invader of England in 1066, is an iconic figure in history, but how much do you know about his powerful ally and wife Matilda of Flanders? Long Live the Queens rescues these phenomenal women from obscurity, exploring their achievements and deeds, and shedding light on the sacrifices female rulers throughout history have had to make in a patriarchal world. Learn about the trailblazers, game-changers and mighty monarchs who have no business in being forgotten. ...Show more

$39.99
NZD
Category: History
This personal account of war-torn Afghanistan conveys the spirit of the Afghan people and the beauty of the landscape through the perspective of an international Red Cross worker. Photographs and writings depict the brutality of war, poverty, and land mines against the backdrop of the towering mountains that have inspired generations of indigenous artisans, including carpet makers, artists, and poets. Both the character of the aid worker and the Afghan spirit are artistically rendered in this thoughtful, affecting chronicle. ...Show more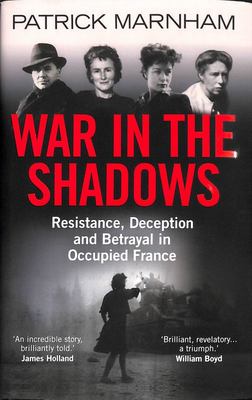 $42.99
NZD
Category: History
In 1962 the young Patrick Marnham set off by car for a small village in central France. There he was taught French by an imperious countess, who he later discovered had fought in the Resistance until, betrayed, she was sent to Ravensbrück concentration camp. On the very same day that his hostess's netwo rk was broken, Jean Moulin, de Gaulle's delegate as head of the combined Resistance forces, was arrested in Lyons, where he was tortured by Klaus Barbie before dying in Gestapo custody. Was this coincidence, or were these events connected? The anonymous letter writer suggested a key to the mystery. Using a knowledge of France gained from 12 years as the Independent's Paris correspondent, and subsequent research in archives in England and France, Marnham set out to discover the truth about the betrayal of the old lady who had become his tutor and friend. Following a trail leading from London through Occupied Europe to the rank and file Resistance in lost corners of France, he has unravelled the story of a complex wartime deception, involving British, American and French intelligence services. The War in the Shadows shines a light on the brutality and cynicism of the Secret War and reveals how it was actually fought. The result is a story of ruthless double-dealing worthy of John le Carré, but with this difference: it is not a fiction. ...Show more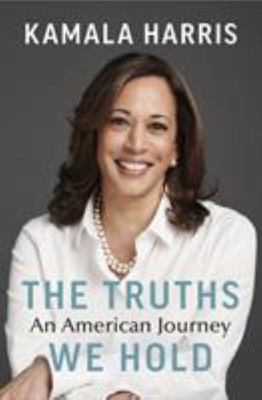 $40.00
NZD
Category: History
A New York Times bestseller From one of America's most inspiring political leaders, a book about the core truths that unite us, and the long struggle to discern what those truths are and how best to act upon them, in her own life and across the life of our country. Senator Kamala Harris's commitment to speaking truth is informed by her upbringing. The daughter of immigrants, she was raised in an Oakland, California community that cared deeply about social justice; her parents--an esteemed economist from Jamaica and an admired cancer researcher from India--met as activists in the civil rights movement when they were graduate students at Berkeley. Growing up, Harris herself never hid her passion for justice, and when she became a prosecutor out of law school, a deputy district attorney, she quickly established herself as one of the most innovative change agents in American law enforcement. She progressed rapidly to become the elected District Attorney for San Francisco, and then the chief law enforcement officer of the state of California as a whole. Known for bringing a voice to the voiceless, she took on the big banks during the foreclosure crisis, winning a historic settlement for California's working families. Her hallmarks were applying a holistic, data-driven approach to many of California's thorniest issues, always eschewing stale "tough on crime" rhetoric as presenting a series of false choices. Neither "tough" nor "soft" but smart on crime became her mantra. Being smart means learning the truths that can make us better as a community, and supporting those truths with all our might. That has been the pole star that guided Harris to a transformational career as the top law enforcement official in California, and it is guiding her now as a transformational United States Senator, grappling with an array of complex issues that affect her state, our country, and the world, from health care and the new economy to immigration, national security, the opioid crisis, and accelerating inequality. By reckoning with the big challenges we face together, drawing on the hard-won wisdom and insight from her own career and the work of those who have most inspired her, Kamala Harris offers in THE TRUTHS WE HOLD a master class in problem solving, in crisis management, and leadership in challenging times. Through the arc of her own life, on into the great work of our day, she communicates a vision of shared struggle, shared purpose, and shared values. In a book rich in many home truths, not least is that a relatively small number of people work very hard to convince a great many of us that we have less in common than we actually do, but it falls to us to look past them and get on with the good work of living our common truth. When we do, our shared effort will continue to sustain us and this great nation, now and in the years to come. ...Show more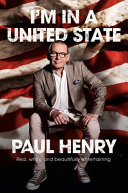 $36.99
NZD
Category: History
Paul Henry reflects on his life and times in this homage to the land of the slightly shabby stars and stripes.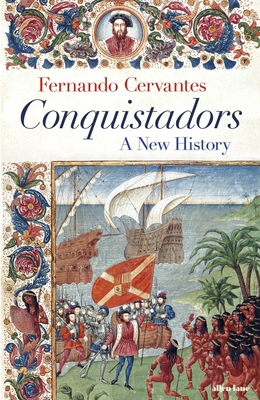 $55.00
NZD
Category: History
The 'conquistadors', the early explorers and settlers of Spanish America, have become the stuff of legends and nightmares. In their own time, they were glorified as heroic adventurers, spreading Christian culture and building roads, cathedrals, palaces and cities which have endured to the present. Today , they stand condemned for their cruelty and exploitation,as men who carried out horrific atrocities in their pursuit of gold and glory. In Conquistadors, Fernando Cervantes cuts through the layers of myth and fiction to immerse the reader in the world of the late-medieval imperialist- a world as unfamiliar to us as the native peoples of the New World were to the conquistadors themselves. He paints a revelatory portrait of a diverse group of men, set against the political and ideational landscape from which they emerged. Here, we encounter the conquistadors as complex, fully human figures- by turns idealistic, incompetent, devout, venal, self-pitying and cruel. From Columbus to Cort?s, Pizarro and beyond, the explorers we think we know come alive in this thought-provoking and challenging account of a period that irrevocably altered the course of world history. ...Show more
$39.99
NZD
Category: History
This is the paperback edition of the highly successful Chromatopia. Did you know that the Egyptians created the first synthetic colour; or that the noblest purple comes from a predatory sea snail? Throughout history, artists' pigments have been made from deadly metals, poisonous minerals, urine, cow dun g, and even crushed insects. Chromatopia reveals the origin stories of over 50 of history's most extraordinary pigments. ...Show more
$24.99
NZD
Category: History
THE TOP 5 SUNDAY TIMES BESTSELLER ONE OF BARACK OBAMA'S BEST BOOKS OF 2019 THE TIMES HISTORY BOOK OF THE YEAR LONGLISTED FOR THE BAILLIE GIFFORD PRIZE FOR NON-FICTION 2019 A FINANCIAL TIMES, OBSERVER, DAILY TELEGRAPH, WALL STREET JOURNAL AND TIMES BOOK OF THE YEAR 'Dalrymple is a superb historian with a visceral understanding of India A book of beauty' o Gerard DeGroot, The Times In August 1765 the East India Company defeated the young Mughal emperor and forced him to establish a new administration in his richest provinces. Run by English merchants who collected taxes using a ruthless private army, this new regime saw the East India Company transform itself from an international trading corporation into something much more unusual- an aggressive colonial power in the guise of a multinational business. William Dalrymple tells the remarkable story of the East India Company as it has never been told before, unfolding a timely cautionary tale of the first global corporate power. ...Show more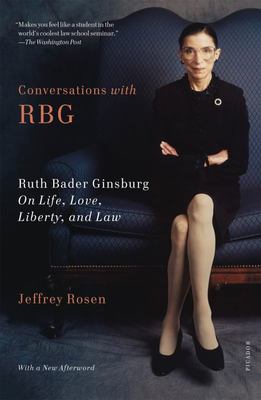 $37.99
NZD
Category: History
The audiobook version includes recorded conversations between the two from the 1990s to the present, delivering a compelling informal profile. As a permanent record of Ginsburg's voice and fighting spirit, it's an inspiring listen. -- Paste This program includes recorded conversations between Jeffrey Ro sen and Ruth Bader Ginsburg.   In this audiobook, Ruth Bader Ginsburg offers an intimate look at her life and career, through an extraordinary series of conversations with the head of the National Constitution Center.   Conversations with RBG is a remarkable and unique audiobook, an informal portrait of Justice Ruth Bader Ginsburg, drawing on a series of her conversations with Jeffrey Rosen, starting in the 1990s and continuing through the Trump era. Rosen, a veteran legal journalist, scholar, and president of the National Constitution Center, shares with us the justice's observations on a variety of topics, and her intellect, compassion, sense of humor, and humanity shine through. The affection they have for each other as friends is apparent in their banter and in their shared love for the Constitution and for opera.   With Justice Ginsburg's approval, Rosen has collected her wisdom from their many conversations in which she discusses the future of the Supreme Court and Roe v. Wade, her favorite dissents, the cases she would most like to see overruled, the #MeToo movement, how to be a good listener, how to lead a productive and compassionate life. These frank exchanges illuminate the steely determination, self-mastery, and wit that have inspired women and men of all ages to embrace the "Notorious RBG."   Whatever the topic, Justice Ginsburg always has something interesting--and often surprising--to say. And while few of us will ever have the opportunity to chat with her face-to-face, Jeffrey Rosen brings us by her side as never before. Conversations with RBG is a deeply felt portrait of an American hero. ...Show more