$89.00
NZD
Category: Art & Design
The James Wallace Arts Trust is proud to present the fabulous publication, Woollaston: The Wallace Arts Trust Collection 1931-1996 to accompany the exhibition. Solidly presented in hard cover, this fine catalogue is a beautiful and insightful reflection of Toss' life and his work as it is represented b y the Trust. Full colour reproductions of all works in the Collection as well as a number of previously unseen archival photographs, with accompanying text by Dr Oliver Stead, this is a fascinating and unique look into the life and work of one of New Zealand's most iconic artists.    This publication documents the Wallace Arts Trust remarkable collection of works by Sir Mountford Toss Woollaston. Born in rural Taranaki in 1910, long and famously resident in the Nelson district, knighted in 1979 for services to the arts, Toss Woollaston was the veteran of the longest, toughest and best-fought battle for recognition ever won by a New Zealand painter against the resistance of an ambivalent Kiwi public. From the early 1930s he led the struggle to gain acceptance for modern art in New Zealand, and through his life and work inspired generations of new artists to follow his example.   In 1995 the James Wallace Arts Trust acquired an unparalleled collection of works of art by Woollaston, then widely acknowledged as New Zealand's greatest living painter. The group of works included paintings and drawings representing high points in the artist's achievement over six decades of his career from 1931 to 1994. Following this magnificent acquisition the Trust continued to acquire key works by Woollaston, including major late works, compiling what was in Woollaston's own assessment the most comprehensive representation of his oeuvre held together in any single collection. More important masterpieces have been added to the collection since the death of the artist, including his last completed and signed work, the magnificent Male Nude of 1996, which shows that Woollaston was painting at the height of his powers almost to the very end of his long life.    While the Wallace collection of works by Woollaston covers the whole of his long career, it is especially strong in late masterpieces by the artist, painted after the death of his beloved wife Edith Woollaston in 1987. At this time Woollaston was radically reassessing his career and moving his painting in bold new directions. After a lifetime of hardship, in the 1980s and '90s he achieved public accolade and financial success, and entered a glamorous new phase of his life when he moved regularly between the USA and New Zealand in the company of his close friend Anne Martindell, a former US Senator and Ambassador to New Zealand. Powerful portraits and sensational landscapes resulted from this late burst of energy from Toss's brush. Woollaston's acute eye for the ever-changing effects of light and colour as they play on the architecture of landforms and on the bodies of the people he loved are nowhere more in evidence than in his late masterpieces in the Wallace Arts Trust Collection.                                                                               A special feature of the collection is the sequence of over 80 studies of 'Erua', a Greymouth schoolboy whom Woollaston employed as a model in the early 1960s. 'Erua' (a pseudonym chosen to protect the young man's identity) was Maori and his strongly Polynesian features intrigued the artist as a challenge to his observational abilities and draughtsmanship. Many of the drawings Toss produced over the two-year period in which he had Erua as a model were reproduced in a book, entitled Erua, in 1966. The Wallace Arts Trust acquired 80 of these drawings in 2014 and this is the first time after nearly 40 years that the majority of the Erua sequence will be shown together.   This publication accompanies an exhibition of the works which is currently on show at the TSB bank Wallace Arts centre at the Pah Homestead in Hillsborough  Woollaston: The Wallace Arts Trust Collection, 1931 – 1996. The exhibition closes6 September 2015 and then goes on to tour to the following venues in New Zealand until late 2016: Wallace Gallery Morrinsville, Tauranga Art Gallery, Whangarei Museum,  Hastings ...Show more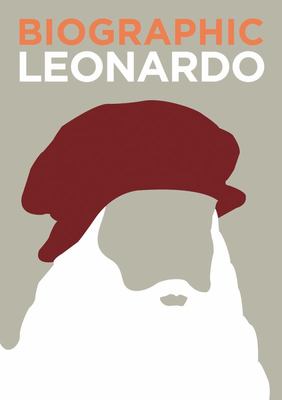 $22.99
NZD
Category: Art & Design | Series: Biographic | Reading Level: Children's - Grade 3-4, Age 8-9
Many people know that Leonardo da Vinci (1452-1519) was an Italian polymath, one of the great creative minds of the Italian Renaissance and the painter of the Mona Lisa and The Last Supper. What, perhaps, they don't know is that his original notebook Codex Leicester, was sold to Bill Gates for $30 milli on; that as an ambidextrous, paranoid dyslexic, Leonardo could draw forwards with one hand while writing backwards with the other; and that he invented an armored car, a flying ship and contact lenses. This book presents an ingenious guide to his life and work, with an array of irresistible facts and figures converted into infographics to reveal the master behind the masterpieces. ...Show more
$22.99
NZD
Category: Art & Design
Learn how to use acrylic paints with this clear and simple guide. From choosing the right materials to essential techniques, Adrian Burrows shows you how to master this versatile, vibrant medium so you can produce beautiful paintings full of life and colour. Book jacket.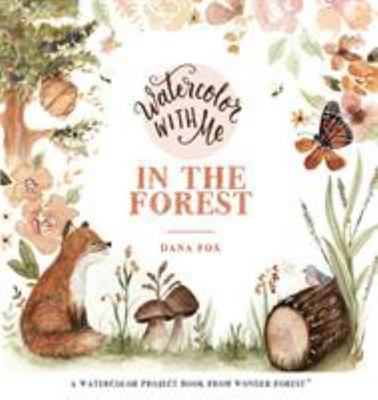 $34.99
NZD
Category: Art & Design
Unleash Your Creativity with 50 NoSketch Watercolor Projects From a classic dogwood rose, to a sly fox, to feathers that take on a dreamy quality, you can create polished artwork in just a few easy steps - no sketching required. Dana Fox, creator of Wonder Forest, is known for her unique and whimsical s ense of style, and her popular watercolor workshops have introduced thousands to the joys of painting.In Watercolor With Me in the Forest, Dana provides light outlines of each project, and every page is printed on premium art paper, so you can focus on the watercolor techniques - wetondry, wetonwet, painting fur and ink and wash. Even if you've never picked up a paintbrush before, Dana's creative tricks will ensure that every piece of art is frameworthy.Whether you're looking to try a new style, learn the basics or find a new way to destress, this stepby step guide makes it easier than ever to create stunning art. ...Show more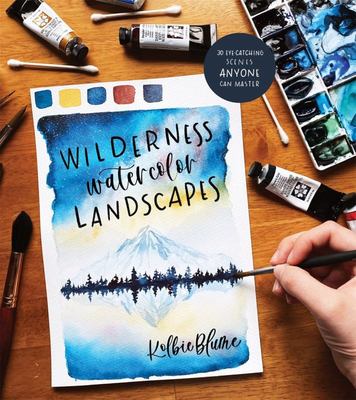 $44.99
NZD
Category: Art & Design
From striking desert sunsets to misty mountains to fields of gorgeous wildflowers, Kolbie Blume's projects help you learn basic watercolor skills and techniques with the added bonus of resulting in beautiful paintings worthy of prominent display in your home. Each chapter teaches progressively more adva nced techniques and subjects, allowing you to build upon your skills as you work through the projects. The final paintings Kolbie teaches show you how to combine all the skills you've developed in a variety of unique, exciting ways--the sky's the limit! With all the tips, tricks and techniques you need to dive into watercolor painting, this collection of brilliant watercolor projects is the perfect guide for the beginner painter and any artist looking to improve their landscape skills. This book contains 30 projects. ...Show more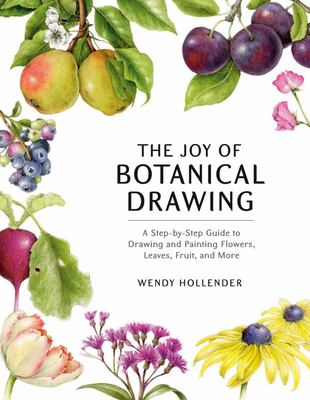 $48.00
NZD
Category: Art & Design
Achieve amazingly realistic and vibrant botanical illustrations, from flowers so dazzling you feel as if you might be able to smell them, to tomatoes that look as if they've just been picked from the garden. Wendy Hollender is known for her vivid, detailed, and inspiring illustrations and in The Joy of Botanical Drawing, she helps you take your art to the next level by sharing her perfected techniques through short lessons that start simple, then build on the basics with easy-to-use and clear step-by-step illustrations. Using colored pencils and watercolor pencils, Hollender shows you how to accomplish scientifically accurate botanical portraits of a spiraling pine cone, a spiky chestnut, a fuchsia-tined radish, a graceful morning glory, and many more. From colorful leaves to delicate petals to textured bark and slender stems, The Joy of Botanical Drawing will give you the skills to complete lifelike drawings while also enjoying nature and the mindfulness of a regular drawing practice. ...Show more
$49.99
NZD
Category: Art & Design | Reading Level: Very Good
This is a record of Bill Sutton's Italian sojourn . He went to Italy on sabbatical in 1973-4 and during his time there, documented his impressions through a series of water colour sketches – works that show how he advanced the water colouring technique to a high level. Explanatory notes and diary entrie s add further insights into his time there. This book would focus on both his words and his paintings. ...Show more

$35.00
NZD
Category: Art & Design
In a New York minute, you can fall in love, find new dreams to chase, indulge in a new-to-you cuisine, and lose your wallet, if you're not careful. The streets of New York come to life in these 52 clever and colorful cards- mermaids, firemen, Rockettes, Central Park, pizza, pretzels, bagels, dumplings, hot dogs, and more. Accompanying the two charmingly illustrated decks of playing cards is a booklet offering the rules for classic card games. The fun is just as endless and unique as New York City in all her whirling, twirling wonder. ...Show more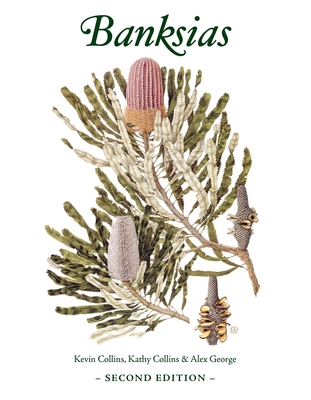 Banksias (2nd Ed)
by Kevin Collins; Kathleen Collins; Alex George
$80.00
NZD
Category: Art & Design
Banksias are Australia's most iconic plants after Eucalypts - known for thousands of years to Australians and - through writing and art - to many more who have never visited this land.This extensively revised edition includes the most recently discovered Banksia, vincentia, with descriptions and illustr ations of all 79 known species with many new photographs and updated species descriptions. It provides the history of their discovery, evolution, how to find and grow them and how they have inspired artists and artisans. With some 400 beautiful colour illustrations it is the comprehensive, up-to-date guide to these unique and fascinating plants.Tables list which Banksias to grow for particular purposes and the three authors have between them, studied and grown all 79 species of Banksia, their combined experience totalling over a hundred years. ...Show more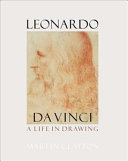 Leonardo Da Vinci - A Life in Drawing
by Martin Clayton; Leonardo; Royal Collection (Great Britain) Staff (Contribution by)
$55.00
NZD
Category: Art & Design
Drawing was Leonardo da Vinci_s primary artistic activity. He used drawing to think, to explore the world around him and to develop his other artistic projects. His drawings are among the most diverse and technically accomplished in the entire history of art, and the Royal Collection holds by far the mo st important selection of these. In 2019, to mark the 500th anniversary of Leonardo_s death, a series of special exhibitions of his drawings will open simultaneously at 12 venues across the United Kingdom, including Belfast, Birmingham, Bristol, Cardiff, Glasgow, Leeds, Liverpool, Manchester, Sheffield, Southampton and Sunderland, with a further venue to be announced. This publication includes all 200 of the drawings shown across these venues and provides an authoritative account of Leonardo_s works within the Royal Collection. ...Show more
$79.99
NZD
Category: Art & Design | Series: Colin Mccahon Ser.
The second of an extraordinary two-volume work chronicling forty-five years of painting by our most important artist, Colin McCahon. Colin McCahon (1919–1987) was New Zealand's greatest twentieth-century artist. Through landscapes, biblical paintings and abstraction, the introduction of words and Māori motifs, McCahon's work came to define a distinctly New Zealand modernist idiom. Collected and exhibited extensively in Australasia and Europe, McCahon's work has not been assessed as a whole for thirty-five years. In this richly illustrated two-volume work, written in an accessible style and published to coincide with the centenary of Colin McCahon's birth, leading McCahon scholar, writer and curator Peter Simpson chronicles the evolution of McCahon's work over the artist's entire forty-five-year career. Simpson has enjoyed unprecedented access to McCahon's extensive correspondence with friends, family, dealers, patrons and others. This material enables us to begin to understand McCahon's work as the artist himself conceived it. Each volume includes over three hundred illustrations in colour, with a generous selection of reproductions of McCahon's work (many never previously published), plus photographs, catalogue covers, facsimiles and other illustrative material. Along with Colin McCahon: There is Only One Direction. Vol 1. 1919-1959, this book will be the definitive work on New Zealand's leading artist for many years to come. ...Show more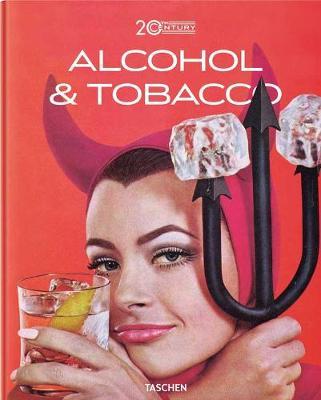 $55.00
NZD
Category: Art & Design
Vices or virtues: drinking and smoking provided marketers with products to be forged into visual feasts. In this lush compendium of advertisements, we explore how depictions of these commodities spanned from the elegant to the offbeat, revealing how manufacturers prodded their customers throughout the 2 0th century to imbibe and inhale. Each era's alcohol and tobacco trends are exuberantly captured page after page, with brand images woven into American popular culture so effectively that almost anyone could identify such icons as the Marlboro Man or Spuds MacKenzie, figures so familiar they could appear in ads without the product itself. Other advertisers devised clever and subliminal approaches to selling their wares, as the wildly successful Absolut campaign confirmed. Even doctors contributed to a perverse version of propaganda, testifying that smoking could calm your nerves and soothe your throat, while hailing liquor as an elixir capable of bringing social success. Whether you savor these visual delights, or enjoy inhaling and wallowing in forbidden pleasures, you will certainly be thrilled by this exploration of a decidedly vibrant―and sometimes controversial―chapter of advertising history. ...Show more